What's old is new again: Browsing Chicago's antique stores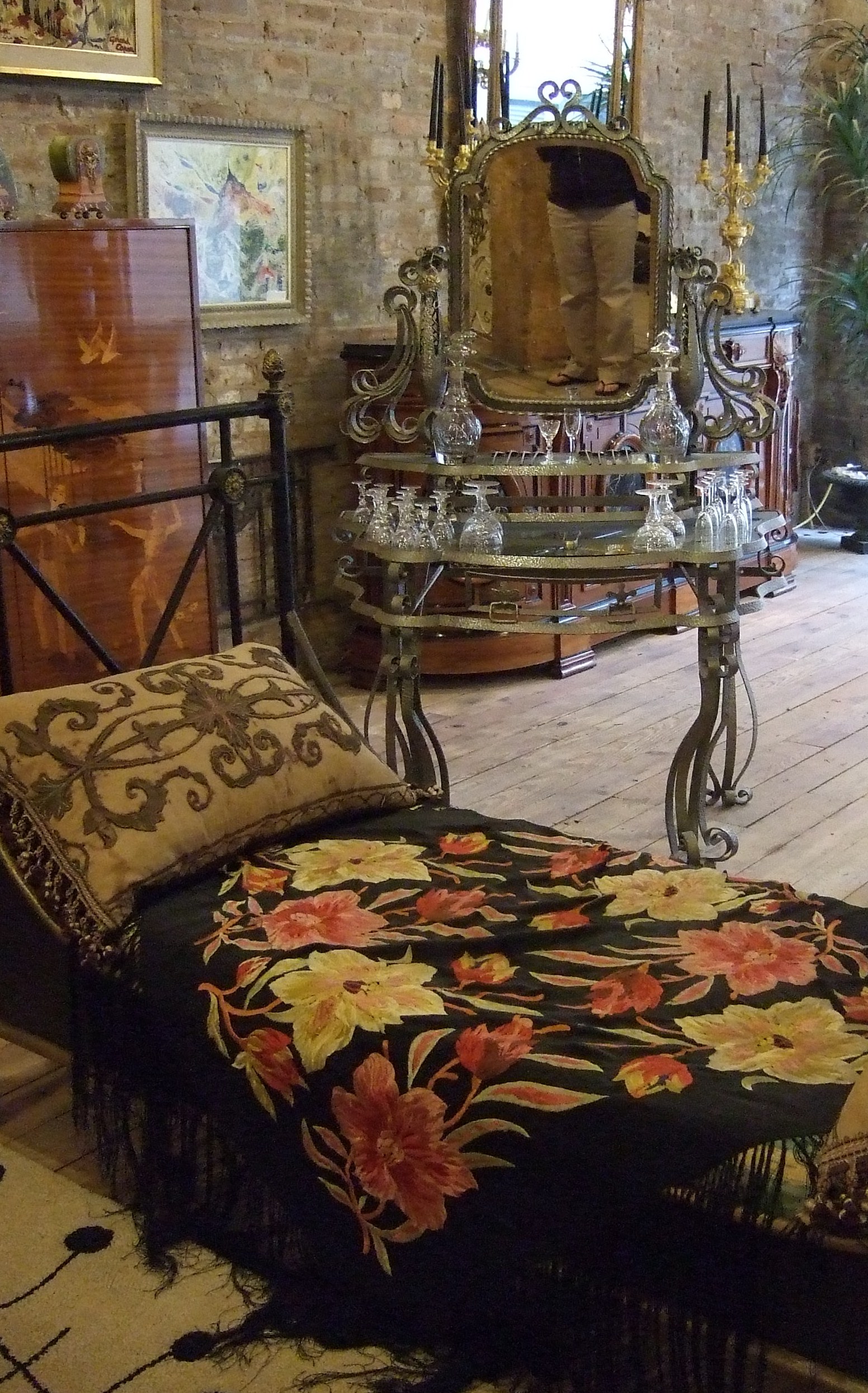 Your ads will be inserted here by
Easy Ads.
Please go to the plugin admin page to set up your ad code.
Looking for a special vintage piece of art, furniture or literature? Antique stores are plentiful in the Windy City 
By Patricia Hall
Having recently moved into my own new apartment, I very quickly realized that I had been living like a nomad. I had none of my own furniture, no couch, no kitchen table, no chairs. So I began the sometimes stressful task of finding pretty much every piece of furniture that belongs in an apartment, and I'm still not done. Antique stores weren't exactly the first place I thought of to look, but I love furniture with some personality, so off I went.
J ROBERTS ANTIQUES
149 W. Kinzie
(312) 222-0167
Open Mon.-Fri. 10 a.m.-5 p.m., Sat. 11 a.m.-6 p.m.
At J Roberts Antiques, each piece has a story. Once you learn the story, "All of the sudden it becomes more beautiful," says co-owner Stacey Roberts. Housed in an old coffee factory, the building itself is a bit of an antique. Two large open floors with exposed brick and unfinished wood plank flooring make you feel like you're in a huge attic. Most of the pieces in the gallery are 18th-21st Century French or English. Owners Jeffrey and Stacey Roberts wanted to bring out the same atmosphere they experienced in the Paris antique markets and galleries, so the pieces are set up as if in rooms. On the second floor is the outlet, where you'll find even more unique pieces, and for more affordable prices.

CHRISTA'S LTD.
217 W. Illinois
312-222-2520
Open Mon.-Sat. 10 a.m.-5 p.m.
Just around the corner from J Roberts is Christa's Ltd. As soon as I walked in, I couldn't wait to explore. The small store space is chock full — literally — with a huge variety of authentic furniture, art and décor ranging from the 18th-20th Centuries. Some would call the store cluttered, and that can be intimidating, but any true antique hunter should only be more excited by this description. I wandered through several times, each time finding something new. My favorite item was hidden away on the floor, an Art Deco pen and ink stand with bronze bee figures on yellow marble.
Your ads will be inserted here by
Easy Ads.
Please go to the plugin admin page to set up your ad code.
VINTAGE PINE
904 W. Blackhawk
312-943-9303
www.VintagePine.com
Open Tues.-Sat. 10 a.m.-5 p.m., Sun. noon-5 p.m.
Located in Chicago's Lincoln Park neighborhood, Vintage Pine is a large warehouse-sized antique shop that focuses on English and French countryside styles. The first floor has a variety of slightly more modern 20th Century furniture and art, while the upstairs reminded me of a Pottery Barn with a mix of antique art and some modern-made decorative pieces. Lots of authentic antique furniture too. In these galleries, you can find French-style art, rustic farmhouse-style furniture and even Persian rugs.
PRINTERS ROW FINE & RARE BOOKS
715 S. Dearborn
312-583-1800
www.ChicagoRareBooks.com
Open Tues.-Fri. 10 a.m.-7 p.m., Sat. 11 a.m.-5 p.m.
Tucked into a quaint corner of Dearborn is Printers Row Fine & Rare Books. If you're a book lover like me, this place is like walking into a reader's paradise. With books lining the walls and in numerous display cases, the store has the feel of an old Victorian library. Printers Row carries antique and rare books on philosophy and natural sciences, as well as classics from all over the world.
Your ads will be inserted here by
Easy Ads.
Please go to the plugin admin page to set up your ad code.