We Ask, They Answer: Q&A with comedian and actor Jamie Kennedy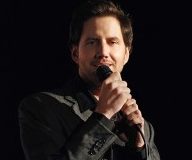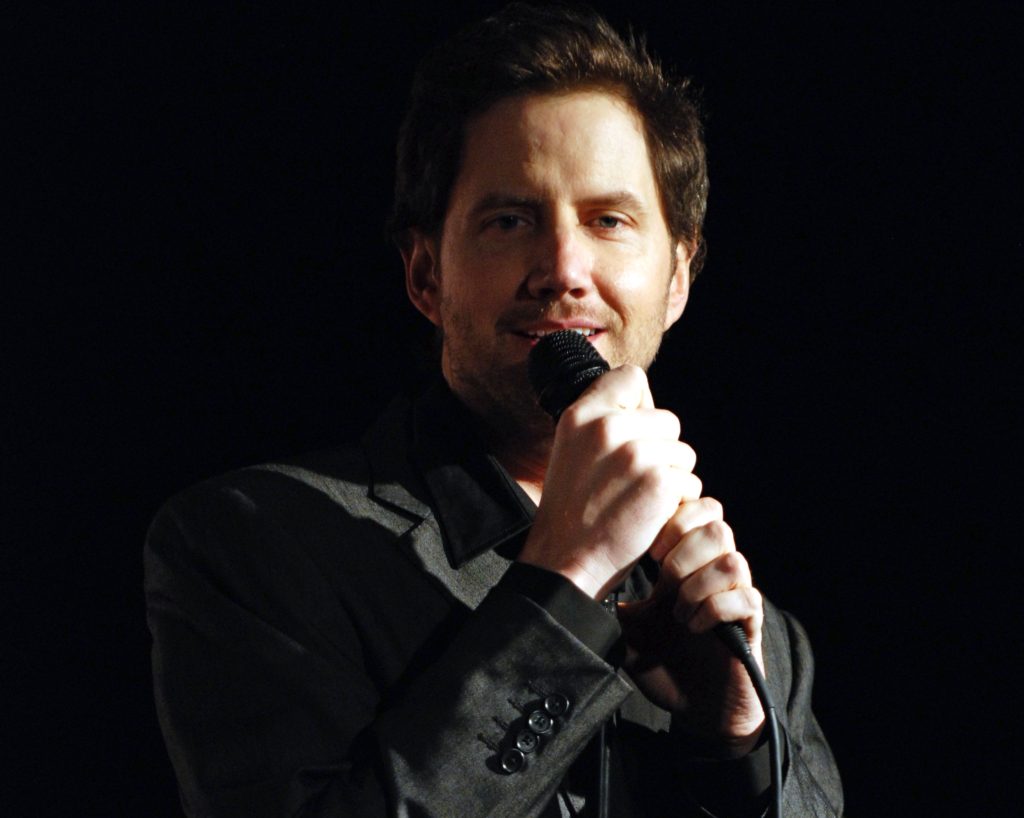 In preparation for his three-night gig at the Chicago Improv in suburban Schaumburg at the end of January, do-it-all comedian Jamie Kennedy sounds off on Justin Bieber, Facebook, mistaken identities and his future plans

By Jennifer Billock
Jack-of-all-trades Jamie Kennedy has done it all – acting, writing, rapping, comedy. Most well-known for his role in the "Scream" movies and his highly-rated former TV show, "The Jamie Kennedy Experiment," Kennedy can now be seen starring in a Showtime special and in several upcoming movies. Below, in a visit with The Real Chicago, he sounds off on Justin Bieber, Facebook, mistaken identities and what he's up to next. Catch Kennedy performing at the Chicago Improv inside Woodfield Mall in Schaumburg, Jan. 28-30.
Q: You're coming to the Chicago Improv in a few weeks, how do you like it there?
A: I like it, but it's in a mall. So it's like, sometimes people are going to Nordstroms, they can make a wrong turn and miss the club. It is Schaumburg, it's not really in Chi-town.
Q: That's true. Do you prefer Chicago itself, as in downtown?
A: I love the city of Chicago. But I like Schaumburg, you know. It's a little off a little bit, but it's good. People come out to see me, so it's nice. It's a big club. It's a very nice club.
Q: Is there anything when you come to Chicago that you absolutely have to see or do?
A: I go to this place, Rockit. It has a cheese steak in a wonton. I think it's called the Rockit Pockit. It's so good. My friend takes me out and we go to different places.
Q: What subject matters are you touching on in this tour that you haven't before?
A: Well I have a special on Showtime right now, it's also on Amazon.com, called "Uncomfortable." I talk about politics, I talk about my life, how uncomfortable things happen. Like, just some little things like people recognizing me. Like this girl came up and said she wanted to take a picture, and she's like, "Stacy, here take a picture! Take a picture of me and Jamie Foxx!" People always get me wrong and tell me they love my show "Pumped," and it's like that. I talk a lot about myself and how things are uncomfortable. And I improv a lot. I like to do it on tours. I tell people if they come to the show, who knows what's going to happen?
Q: Can you indulge me and do a little impromptu rap about Chicago?
A: Man, some of the best rappers are from Chicago there. Let me think… indulge you about Chicago, yeah…
"Comin' to the city, yeah / Where it's windy, yeah / It's Chi-town, yo, you know the city, yeah / The place that's birthed people like yo momma, Obama, yeah / Listen to the drama / Chi-town, yeah, it's cold as f—n' s–t, but I love the city / The Bears are legit, the f—–n' Bulls are down, they play good ball / But tonight come to my f—-n' show y'all."
I cursed too much, I'm sorry.  Not bad though, right?
Q: No, it was great! So you do the rapping, you have a book, you're in movies, you do the stand-up comedy…
A: We call that Renaissance Man. ADD, that's what that is.
Q: What is it that you're going to do next? What do you have hidden that you're going to unveil and blow us all away with?
A: Just probably date another famous girl, that's my next to-do. I have a new horror movie. I can't tell you the "Scream 4" stuff, but a new horror movie. I just finished a movie with Vince McMahon's company called "Bending the Rules," it's the world of wrestling. I do "The Cleveland Show," and hopefully another TV show. I've got some good things in the works.
Q: What's it like working on "The Cleveland Show?"
A: It's awesome. You just walk up in your underwear, you do your lines, and you go home and you get paid. You don't have to be made up or anything.
Q: Is it like a big underwear party at "The Cleveland Show?"
A: Pretty much. Everybody, me, Seth, just being in our underwear.
Q: So what's the best experience you've had in your career so far?
A: Best experience would probably be… well last year I did an event for Nickelodeon, and Justin Bieber performed. I performed, and I got to take my picture with him. That was pretty highlight. Getting a picture with the Biebs is pretty damn big.
Q: I've never heard any of Justin Bieber's stuff. I didn't even know who he was until about three weeks ago.
A: Oh my God! We call him Baby Jesus. Justin Biebs, Baby Jesus.
I think the worst part of my career… I got a part in "As good as it gets," and the first day we're shooting, I started memorizing my lines. And James L. Brooks goes, "Oh yeah, I don't want you for that part. I actually hired you for the other part." It had a lot less lines. He was like, "Oh, do you still want to do it?" I was like… "Yeah." That was a little bit of a letdown.
Q: Well at least you still got a part, right?
A: Yeah, I was so happy to be in the movie.
Q: Tell me a little bit about your book. I know it's been out for a while.
A:  I'm glad you're asking about that. It's basically a chronicle of my life and all the different things that have happened to me, you know, funny stories. It's really kind of a how-to guide, how I navigated Hollywood and all the ups and downs I've had. A lot of funny stuff, some touching moments, some sad, tear-jerking moments. I used to do singing telegrams. I used to be a California Fresh egg. Remember they had a campaign about 15 years ago with the dancing eggs? I did one of those. I used to work at Red Lobster with Bud Bundy's sister from "Married with Children."
Q: Do you still wear the egg costume?
A: No, I grew out of it. Physically can't fit into it anymore. They don't like eggs that are six foot. They like them under that.
Q: When did you know you were really going to make it?
A: I think when "Scream" came out. The first weekend, we were going against the George Clooney movie, and it was like, if we could be close to the George Clooney movie, we thought we might be OK. We made the same amount of money as the George Clooney movie. And then the next week, we didn't go down. And the next week, we didn't go down. And the next week we went up, and I was like, "Oh my God." I went into the movie theater, and I saw people reacting and I thought, "Oh… I might have stepped in s–t here." And it just became this thing no one expected it to be, so I knew something was possibly on my way there.
Q: They're doing another "Scream" movie?
A: "Scream 4," it's coming out April 15. I can't talk about that. Google that.
Q: Well let me ask you about something I saw on your Twitter page.  Maybe a few posts ago, something about parents being on Facebook? What is that about?
A: I just said they should make a Facebook for moms. A separate Facebook. This is getting ridiculous because every mom is on Facebook. I don't like people knowing my shit, and my mom is on Facebook. I don't want to be friends with my mom on Facebook. It's annoying, getting in your business.
Q: Does she post any of your old pictures?
A: That's annoying! She hasn't done that yet. But they just get up in your business, they link to you. It's weird. Same as a girl that links to you, it's weird.
Q: I mean, they have a separate Facebook for dogs, they might as well make one for parents. It's called Dogbook.
A: That's smart. That's gonna be huge! Where's Catbook? That's amazing. That's how nuts owners are. Dog owners are nuts.