Chicago Insider: Jessica Sedgwick on birthday dinners at Alinea, a love of Rick Bayless and Bucktown shopping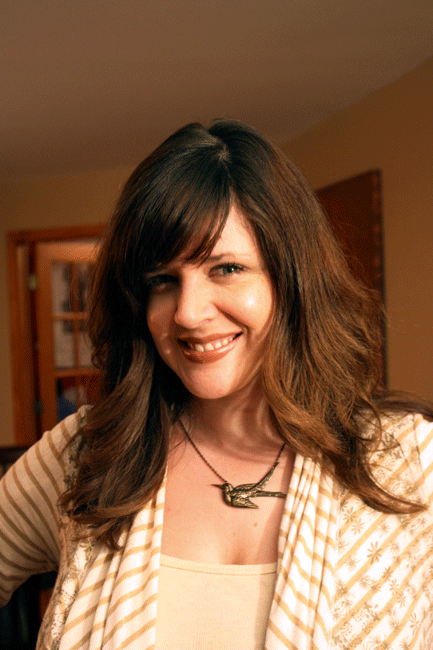 Your ads will be inserted here by
Easy Ads.
Please go to the plugin admin page to set up your ad code.
Chicago Insider: Jessica Sedgwick
CHICAGO SUN-TIMES SHOPPING COLUMNIST
How long you've lived here: Nine and a half years.
What you like best about Chicago: Walking the streets and being surrounded by the city's buildings, noises and people. And the food.
Best meal you've had recently: A birthday dinner at Alinea. This restaurant is uber-expensive but unlike any dining experience you'll ever have. I literally ate a dessert off of a pillow full of vaporizing nutmeg.
Favorite big-name restaurant: Topolobampo on Clark. I love you Rick Bayless.
Favorite "hidden gem" restaurant: It's a three-way tie. For Italian — Angelina Ristorante (3561 N. Broadway). For American — HB Home Bistro (2404 N. Halsted). For burgers — Kuma's Corner (2900 W. Belmont), where burgers are named after heavy metal bands; I recommend the Pantera, with roasted pablano peppers, bacon, monterey jack, cheddar and a ranchero sauce.
Best sports bar to catch the game: Um, pass?
A great night out with friends usually includes… cocktails and appetizers at Matilda (2101 N. Sheffield). Great bar that caters to a crowd of late 20s to 40s and plays an impressive mix of indie rock and soul (rarely is there a night when you won't here Sam Cooke or Otis Redding).
Your ads will be inserted here by
Easy Ads.
Please go to the plugin admin page to set up your ad code.
Favorite store or best shopping area: Wicker Park/Bucktown area. Make sure to stop at Renegade Handmade (1924 W. Division), Beta Boutique (2016 W. Concord) for up to 90 percent off designer clothing and Vive la Femme (2048 N. Damen), a clothing shop for women sizes 12-24 and great for all ages.
The best way to spend a summer Saturday in Chicago: A walk along the Lake Shore Drive walking/bike path. From the path, take the North Avenue footbridge over to Lincoln Park Zoo. It's free!
One thing every visitor must do here: Walk through Millennium Park, make a face at the face fountains and dip your feet in the water inside the Lurie Garden.
Secret Chicago spot: Pauline's (1754 W. Balmoral) for breakfast. This funky, kitschy little Andersonville spot serves up delicious breakfast. Play a board game while you wait.
Underrated activity in the city: Seeing a movie at Landmark Century (2828 N. Clark). This theater gets art films you won't find in most smaller cities, and you can't beat the sound and screen quality. Pair a movie here with pizza across the street at Renaldi's. Even my father-in-law, who grew up on Chicago pizza, counts this place as one of the best.
Overrated activity in the city: Giordano's. Their famous Chicago-style stuffed pizza may be tasty, but it's not any better than places where you won't have to wait an hour. Try Art of Pizza (3033 N. Ashland).
Your ads will be inserted here by
Easy Ads.
Please go to the plugin admin page to set up your ad code.