The Big City Blog: Experience Art on theMART for an engaging, record-breaking exhibition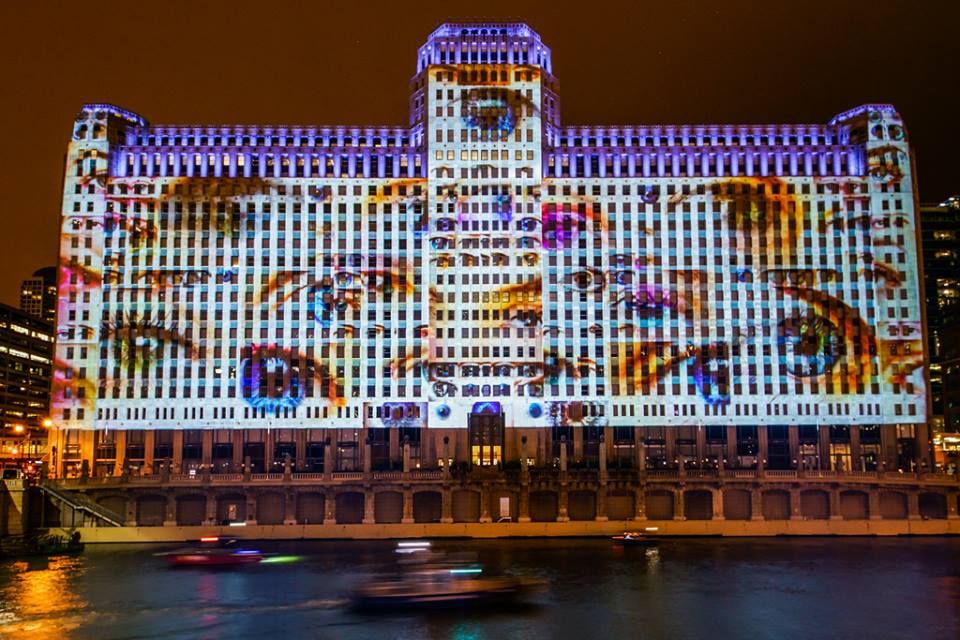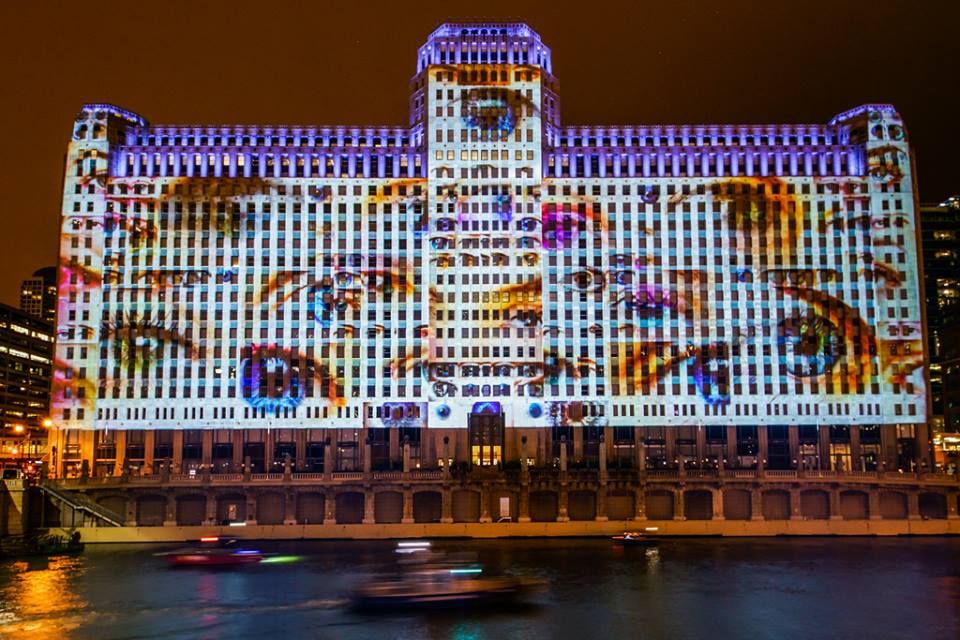 By Trent Modglin
The inaugural program Art on theMART, featuring work by four renowned contemporary artists, launched to rave reviews in Chicago Sept. 29.
Representing the first of its kind in Chicago, it's a curated series of digital artworks — utilizing 34 projectors and totaling nearly one million lumens — projected across 2.5 acres of theMART's (formerly the Merchandise Mart) exterior façade along the Chicago River, creating the longest-running and largest permanent digital art projection in the entire world.
"The launch was amazing, and now I'm excited to see what other artists are going to display going forward," says Chicagoan Drew Rosato. "The whole thing is very engaging and the start of a great tradition. And another cool addition to Chicago's vibrant art scene."
The projections will be displayed up to two hours a night, beginning at dusk five nights a week (Wednesday-Sunday) from March-December and visible to the public from both Wacker Drive and along the Chicago Riverwalk. And theMART's new software-driven platform will allow for curators to create an ongoing, timely and engaging exhibition of imagery from celebrated artists.
For more info on the project and the artists, visit ArtOnTheMart.com