Craft beer favorites: We snagged local opinions on where to satisfy your cravings for good brew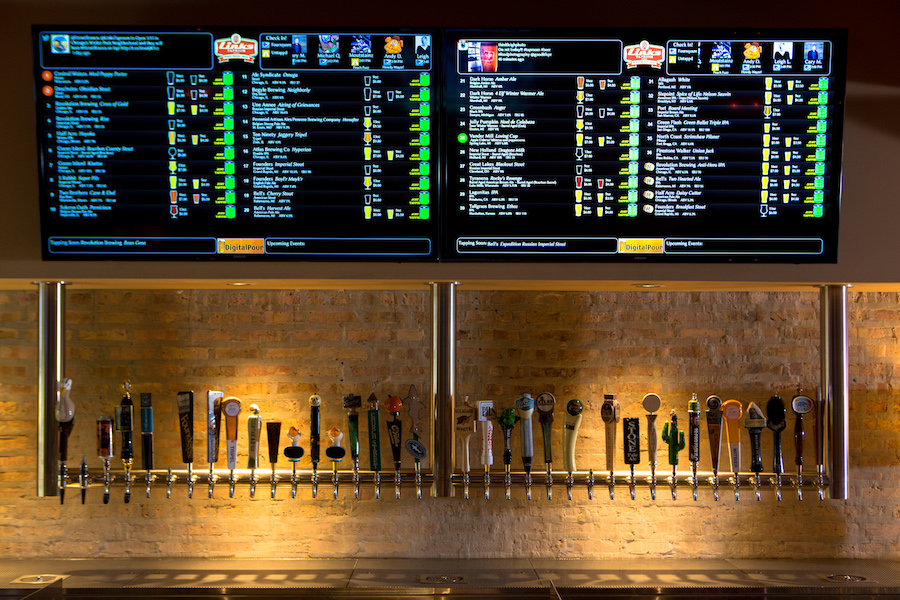 Your ads will be inserted here by
Easy Ads.
Please go to the plugin admin page to set up your ad code.
If you're a craft beer enthusiast, the award-winning Links Taproom (1559 N. Milwaukee Ave.) is must visit. You're guaranteed to pick up a few new favorites every time you go. They offer a huge variety and steady rotation of about 75 beers on tap, cask and bottled. The venue itself has a cozy, tavern vibe with TV monitors throughout displaying the current beer menu, serving size available, style of glass the beer is served in and how much is left in the keg. They also have one of the best sausage menus in Chicago to wash down with your new favorite beer.
— Mark Schwalenberg
I've always loved the Map Room (1949 N. Hoyne) in the Bucktown neighborhood. Here you will find an impressive list of more than 200 beers from all over the world, along with travel books and National Geo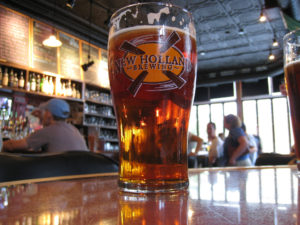 graphic magazines for you to peruse at your leisure. I've always enjoyed traveling and learning about different countries, and this place would definitely appeal to you if you do too. In the morning, it is open for coffee (they serve Intelligentsia coffee) and pastries. The Map Room has a very relaxed and cozy feel to it.  The staff, including bartenders and bouncers, has always been very kind and inviting. Make sure to visit the ATM beforehand, though, as it is cash only.
— Etienne Padin, Viceroy hotel
Small Bar in Logan Square (2956 N. Albany) has been one of my favorite craft beer bars for years. It is a small place — although it becomes much larger with the outdoor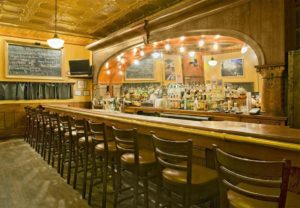 patio in the summer — tucked away on a residential street. There is nothing pretentious about the space, and they were providing craft beers before the whole movement took off. They always have a rotating draft list with local and national brews you can't typically find at other bars. If you are into Goose Island's Bourbon County stouts, they have the different varieties on the menu fairly often. They also have a unique list of bottles and cans, which is great when you want to find something rare to try. The food is something worth checking out too. I can't seem to ever leave there without ordering their tater tots.
— Meredith Franczyk
Clark Street Ale House (742 N. Clark) is a great place for craft beers and, especially my favorite, the pale ales. It's a great place to hang out because it has a neighborhood feel downtown that keeps you coming back. My friends and I hang there because it doesn't scream "tourist."
Your ads will be inserted here by
Easy Ads.
Please go to the plugin admin page to set up your ad code.
— Tim Anderson, D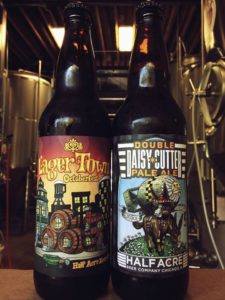 ana Hotel and Spa
I highly recommend the Half Acre Brewery tour (4257 N. Lincoln Ave.). Half Acre is a Chicago craft brewery that brews one of my favorite beers, the Daisy Cutter. The brewery at does a highly popular tour every Saturday. The cost is $10 per person and includes a Half Acre glass, and three "samples" that turn out to be full-sized pours of beer. It is an incredible value, and you can hop right over to the taproom next door afterwards to get a bite to eat. Cho Sun OK is right down the street for Korean BBQ as well, if you fancy that.
— Alex Yu, Viceroy hotel
Bad Apple (4300 N. Lincoln Ave.) in North Center is an outstanding local find for a great craft beer selection and tasty burgers. With a constantly rotating 25 tap handles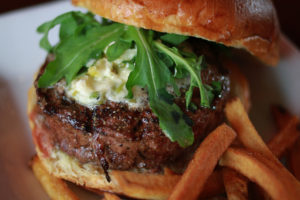 and more than 200 bottles and cans from across the world (to Half Acre across the street), you'll be sure to find the beer you're looking for. The staff is super knowledgeable about the beer and would love to help if you want to get out of your comfort zone and taste a smoked or lambic beer you've never tried before. Great for families, friends or late-night drinks, Bad Apple is always a go-to spot.
— David Nickell
Maria's Packaged Goods (960 W. 31st St.) in Bridgeport excels above the rest with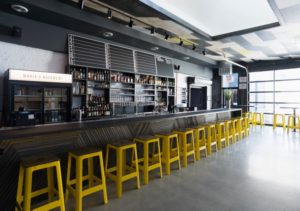 a modern, trendy beer hall and sweet patio that focuses on Chicago and Midwest breweries on tap, while also carrying special Marz brews, since it's owned by the Marz brewing family. There is a cool history there with that family, and that neighborhood, too, that comes to life in the bar. Maria's also sells packaged beer, and the attached restaurant (Kimski) serves a fusion of Polish and Korean food, a tribute to the owners' parents.
— Dan Ochwat
The Green Lady (3328 N. Lincoln Ave.) always has a great draft list and friendly bartenders. It's a comfortable setting, never overly crowded, and dog friendly. Trivia nights and free darts too.
— Adam Taylor
Your ads will be inserted here by
Easy Ads.
Please go to the plugin admin page to set up your ad code.