The Big City Blog: Five Chicago rock concerts this music lover can't wait to see in 2018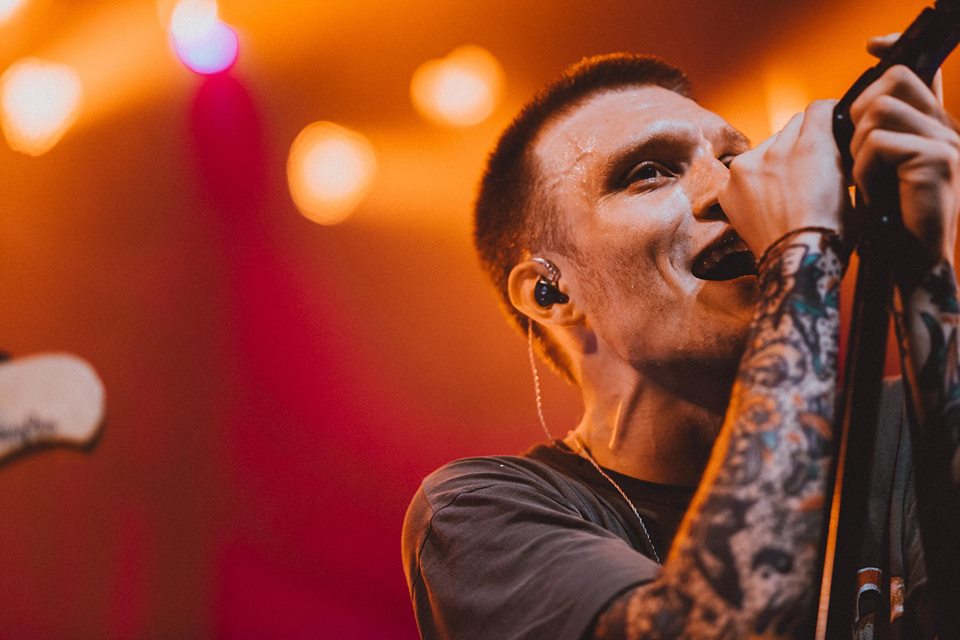 By Jina Bute
It's still the beginning of the year, relatively, which means new bands and artists to discover and concerts to attend. Here are five rock concerts that I'm looking forward to in 2018.
Neck Deep at Concord Music Hall, Feb. 12
Since the recent resurgence of the genre, Neck Deep was the first 2010s pop punk band to truly catch my attention. I started listening to Neck Deep prior to the release of their second album Life's Not out to Get You in 2015 and had the opportunity to see them as the opening act for a show at the Sears Centre within the same year. While their performance that night wasn't the best, I didn't hesitate to give them another chance at Riot Fest in 2016. I don't know whether it was the energy of a festival crowd or the simple fact that their stage presence improved, but one thing was for sure — it was obvious that 2017 was going to be their year.
In the late summer of 2017, they released their third studio album, The Peace and the Panic. Like many Neck Deep fans, I was absolutely blown away with the final results, and it even made it in my "top five albums of the year" list. By currently being one of the most popular bands on the scene, it didn't surprise me when they announced a headlining show at Concord Music Hall. In the past, I had only seen Neck Deep play shorter sets at other concerts and festivals, so I am excited to see what kind of performance they will put on as the headlining act.
I think Concord Music Hall is a great venue for them to play at because not only is the capacity range of 700-1500 appropriate for the band's fanbase, but it will always have a special place in my heart. Concord was the venue that hosted my very first concert in Chicago when I moved here in 2014, and I admire the sleek aesthetic it offers. Not to mention, the floor's open space offers a great atmosphere for crowd surfing, moshing and an energetic crowd in general.
Silverstein at Concord Music Hall, Feb. 24
Silverstein is a Canadian metal-core band that I have only been hooked on for a little less than a year. While it doesn't necessarily have anything to do with the band itself, I first appreciate the convenience of the closest show actually taking place in Chicago because the last time I saw them was up in Milwaukee.
Their current tour is a co-headlining gig with the pop-punk band, Tonight Alive. Despite the fact that I'm not a huge fan of the Australian-originated band, I am still willing to sacrifice my disinterest in them just to see Silverstein one more time. After all, I thoroughly enjoy a majority of their discography, and I know they play a killer show based on what I saw only a few months ago.
After seeing pop-punk band Can't Swim open for Have Mercy at Subterranean a few months ago, it wouldn't surprise me to see them blow up on the scene this year
Can't Swim at Subterranean, March 16
After seeing pop-punk band Can't Swim open for Have Mercy at Subterranean a few months ago, it wouldn't surprise me to see them blow up on the scene this year. That night, I had merely recognized their name. However, they quickly proved to be one of those bands that would win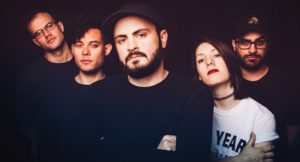 me over solely from a live performance. Even though they will be supporting the alternative/indie band Movements at this upcoming show, they will be the highlight of the night for me.
Regarding the venue, seeing a concert at Subterranean always makes for a night of good music. With the capacity of 400, a sold-out show is equivalent to 400 loyal fans. After all, there is hardly a barrier between the crowd and stage, making it easy to be just feet away from whoever is playing. Not to mention, the venue's location in Wicker Park provides plenty of options to grab a drink before or after the show.
Senses Fail at the House of Blues, March 21
Post-hardcore band Senses Fail made it clear that in 2018, they will be returning to their roots akin to their earlier material from more than a decade ago. In support of their upcoming album, If There Is A Light, It Will Find You, the band will embark on a headlining tour this spring with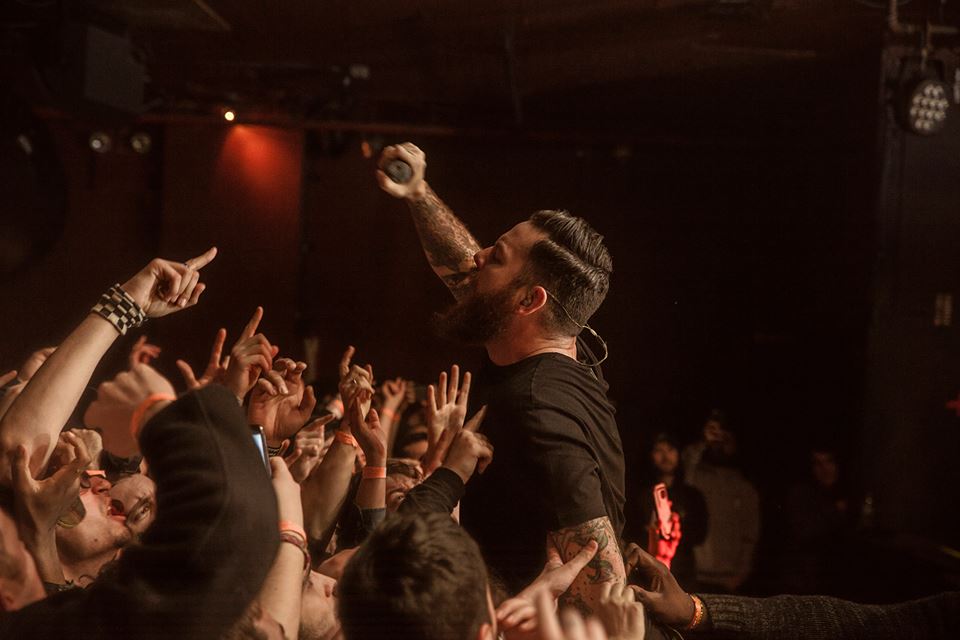 supporting acts Household, Have Mercy and Reggie and the Full Effect.
I was very late to the game — only discovering the band when they opened for Sum 41 over a year and a half ago. I wasn't familiar with any of their music at the time, making it one of those rare occasions where seeing a band live for the first time convinces you to actually check them out. Little did I know, only weeks after that night, one of their albums became one of my favorites of all time.
When I saw them headline for the first time in honor of their 15th anniversary, the concert took place at Concord Music Hall. This year, the House of Blues downtown will be hosting the performance. While I find the House of Blues to be very different from Concord, I'm still looking forward to seeing how everything will play out that night.
New Found Glory at House of Blues, June 4 and 5
It honestly doesn't surprise me that there are two shows happening back to back here in Chicago. After all, New Found Glory are essentially pop-punk legends at this point with their 20th anniversary happening only a year ago. I think what I admire even more, however, is the fact that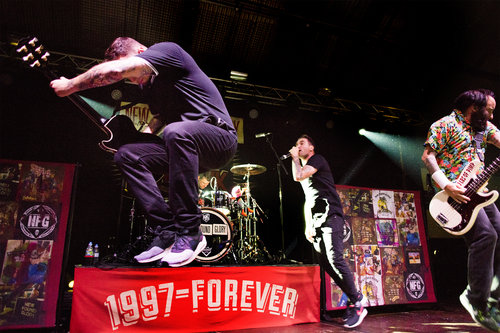 not only have they been playing music together all 20 years, but they continue to remain one of the most popular bands on the scene. Perhaps it is because they continue to make great music or they have very loyal fans; either way, they clearly have worked hard to be where they are today.
Beyond the band and their music, another reason why I look forward to seeing them is because the supporting acts couldn't be better. With Bayside, a rock band that reached their mainstream success in the mid-2000s, and the reunited The Movielife, the night can't be filled any more with nostalgia.
Another highlight of the night will be a performance by William Ryan Key, the former vocalist of recently disbanded Yellowcard. Not only will he be playing a few Yellowcard songs and new originals, but he will also be accompanying New Found Glory onstage as their second guitarist.
As for the venue, House of Blues Chicago may not be my favorite spot for live music, but the size and popularity is arguably the most appropriate for a lineup like this.
Follow Jina on Instagram at @TakeMeToTheRockShow and read her music blog at AllPunkedUp.com/author/jina-bute/