First Look review: The return of Second City's "Holidazed and Confused" is a romping good way to poke fun at the holiday season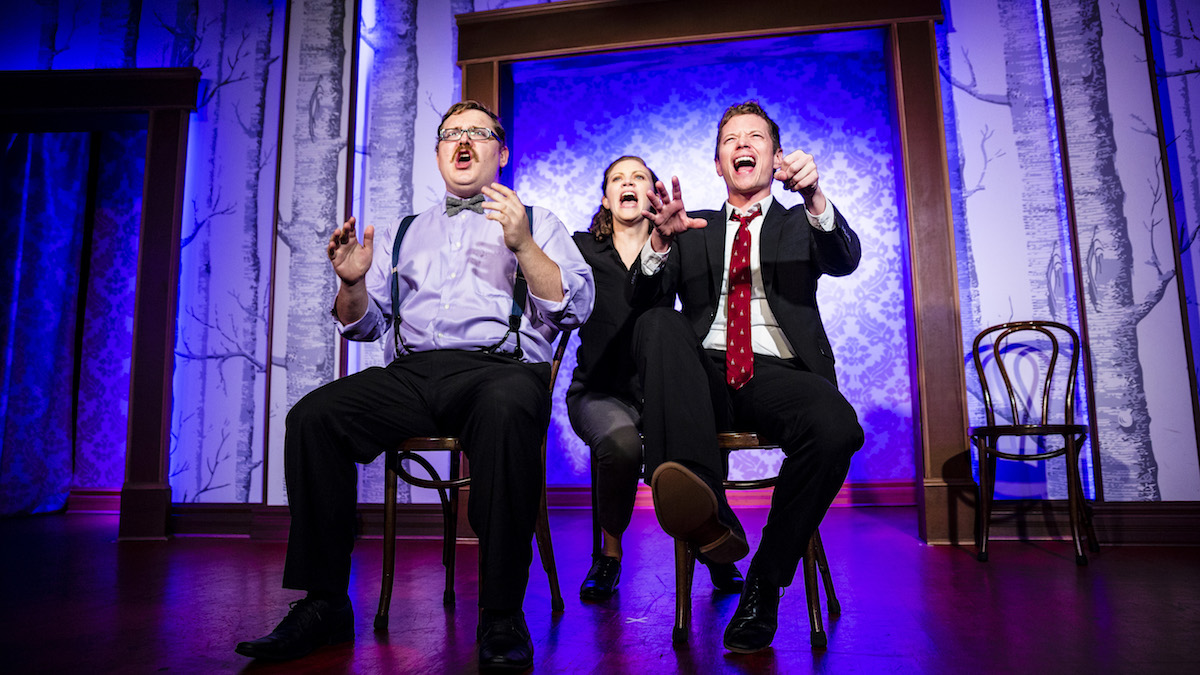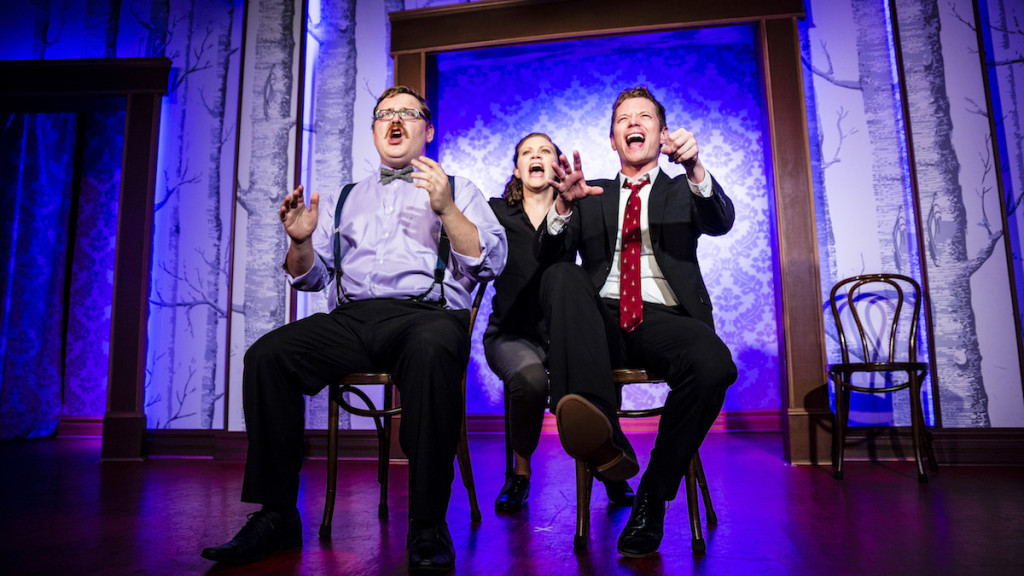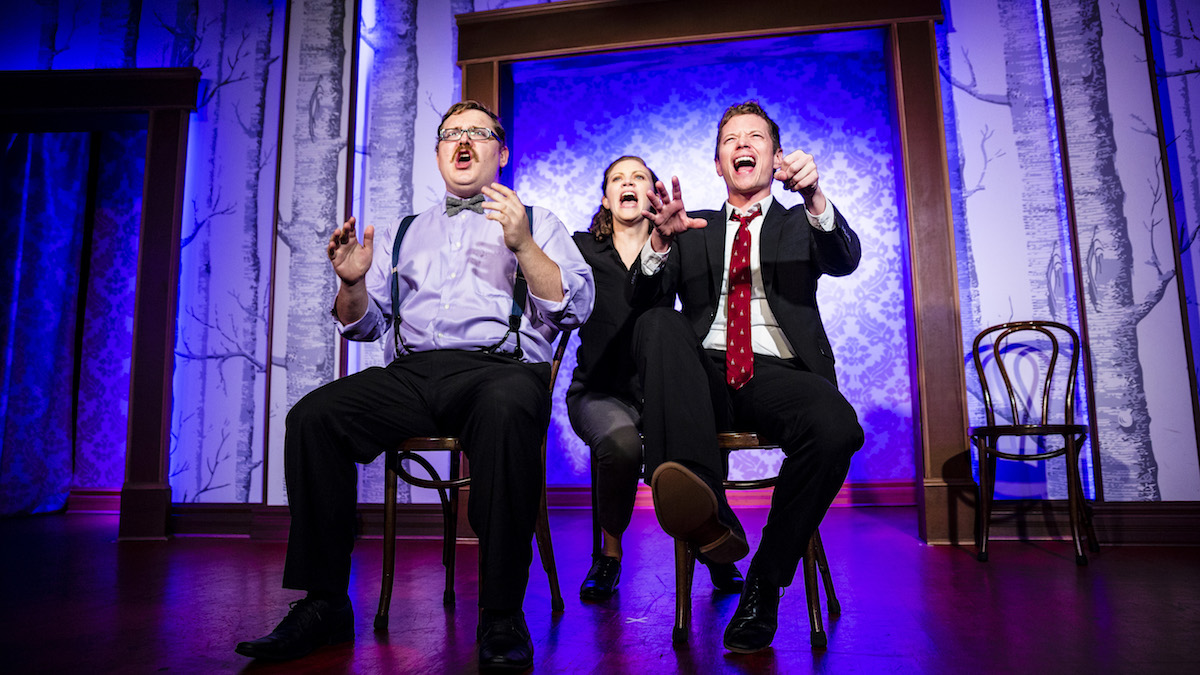 By Trent Modglin
Photos by Timothy M. Schmidt

Playing at: Up Comedy Club, 230 W. North Ave., through Dec. 30. Visit www.UpComedyClub.com for showtimes.
Basic storyline: The Second City's holiday classic returns with brand-new material and a fun new cast (Ryan Asher, Emily Fightmaster, Laurel Krabacher, Carley Moseley, Jeffrey Murdoch and Scott Nelson) to remind us how crazy life becomes around the holidays, using a creative blend of skits and improvisation.
Flashbacks to classic Christmas movies being re-made in 2016 (Macaulay Culkin's mom calls him on his cell phone and sends an Uber to the house so he can get to the airport in Home Alone), to sketches about how Rudolph's ego has taken over (and the harsh backlash he receives from the other reindeer), being dateless at the office holiday party ("I like being single. I have my own bed, and I can eat in it whenever I want to.") and unnecessary concessions that are made for the one Jewish person in the office, this show tackles it all.
"If you've never heard a chorus make up a reggae song about bow-legged reindeer, you're in for a treat."
What stood out: This cast of fresh faces is talented, no doubt, and full of surprises. Consistency reigns throughout, as there are few drop-offs from one sketch to the next, and each member of the troupe takes turns in a starring role. Two improv sets — with suggestions from the audience — stood out in particular. If you've never heard a chorus make up a reggae song about bow-legged reindeer, you're in for a treat. And a Hallmark Channel holiday program spontaneously created about the life of an audience member visiting from Durango, Colorado, was gracefully hilarious.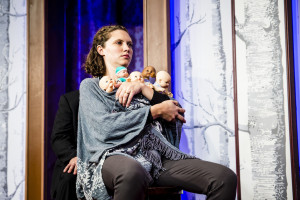 The cast effortlessly tackles touchy social issues (how Monopoly is too close of a representation of our government), clumsy traditions from their own childhood (rehearsed dance routines in front of the family), and how it's OK for divorced, single moms to just want to smoke weed and watch TV when their kids go to their dad's house for a few days over Christmas break.
Final thoughts: With a mix of eccentric and relatable holiday material, this show captures your interest from the outset and doesn't let go. There's something for everyone, no matter what your taste in comedy, and it's fun to see several future stars in the making on stage. All in all, a great way to spend a cold December evening.
Opinions from the audience:
"I thought it was a good mix that pokes fun at nuances of Christmas and the holiday season combined with intricacies of modern social-political climate. The cast was fairly balanced with each, at times, carrying the comedic spotlight and at their best during improv skits."
— Mark Schwalenberg
"I was able to see Holidazed and Confused two nights in a row and wouldn't hesitate to go back for thirds. It's a safe bet that any show at Second City will be good just based on content alone, but what makes a show go from good to great is how the cast delivers it. The cast for H&C just might be the best I've ever seen there. Individually, all six of them were unique and strong, but together they became a comedic force for both improv and sketches. Highly recommended."
— Adam Taylor