Chicago's signature dishes: The seafood boil and shrimp banh mi at Lowcountry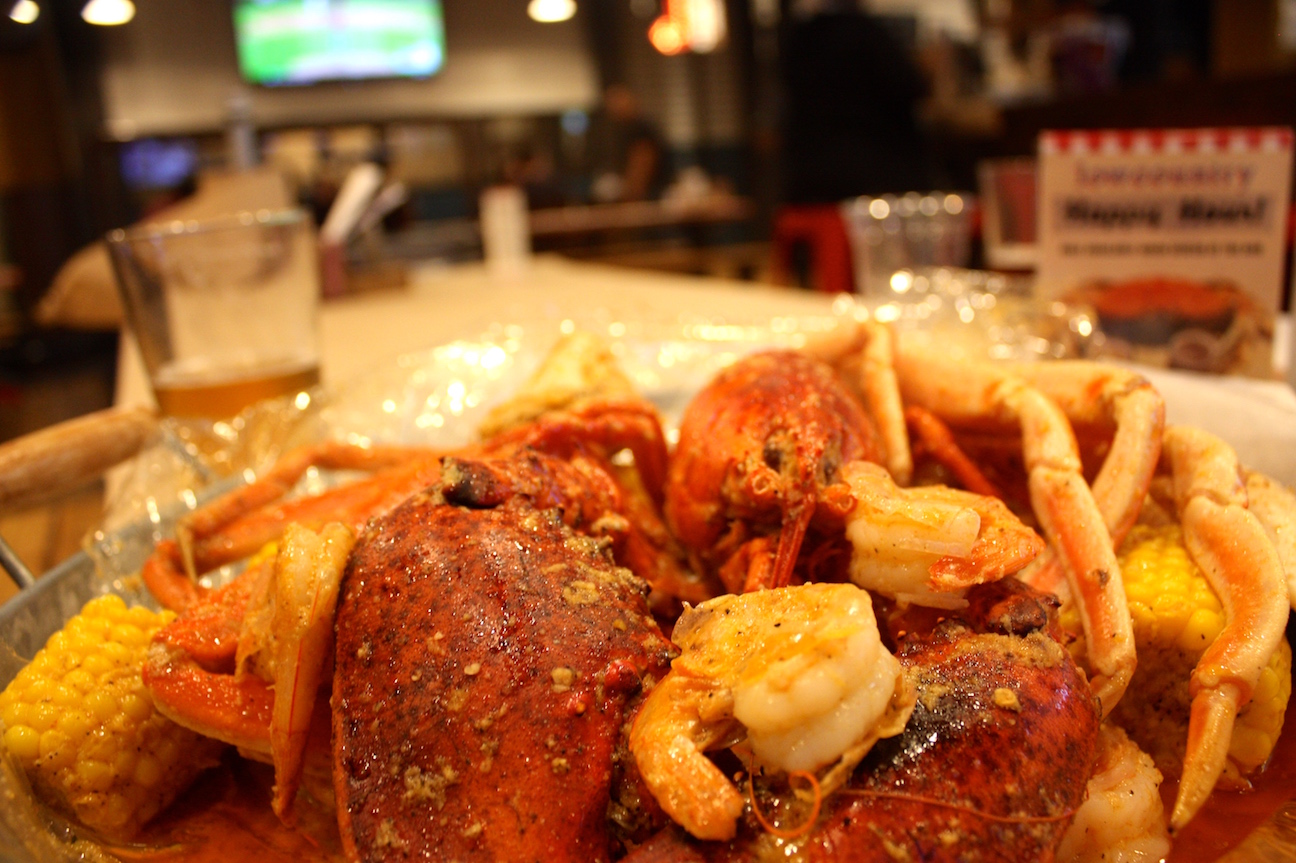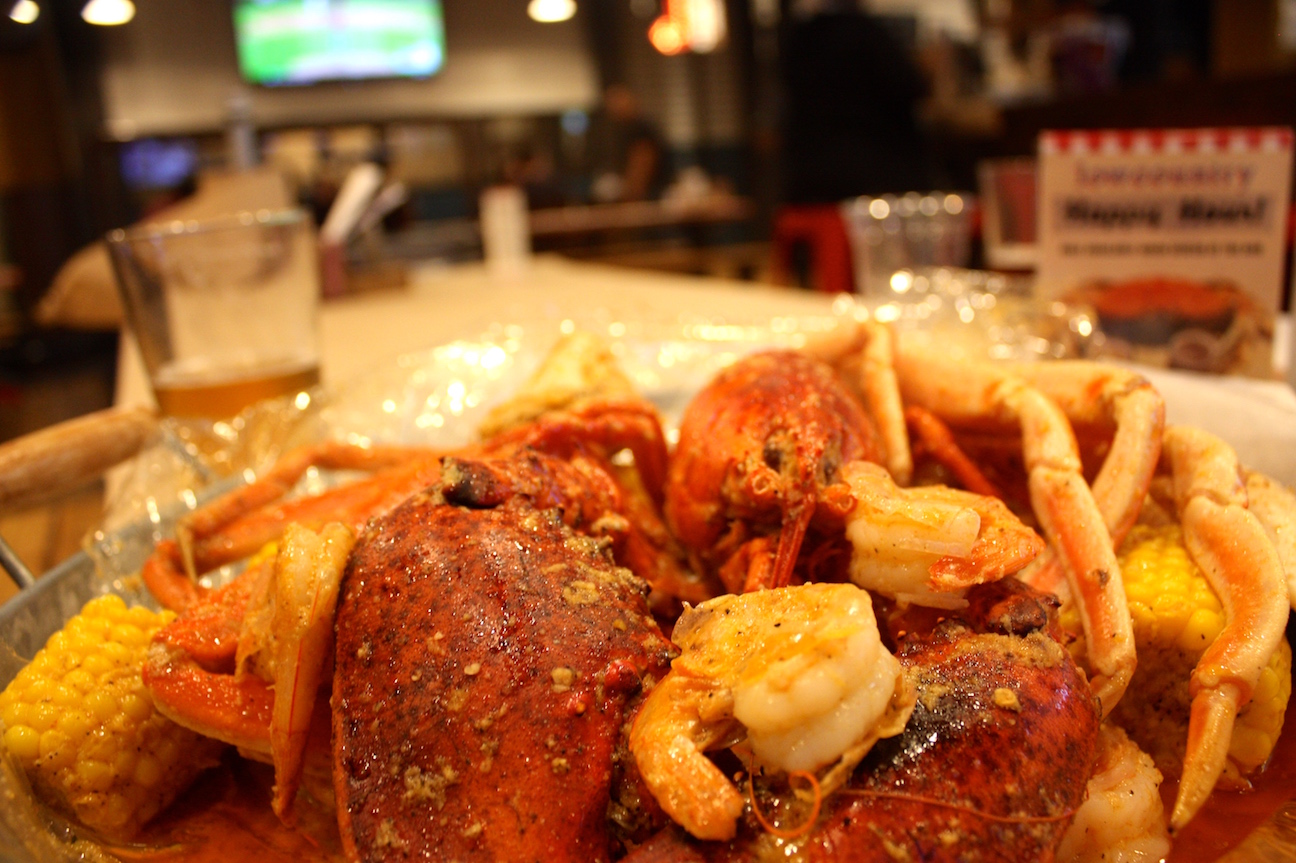 By Trent Modglin
Lowcountry
3343 N. Clark
www.LowCountryChicago.com
Picnic tables covered in paper, craft beer, the Cubs' game on the tube and seafood in bags of Cajun spices? Um, count us in.
Opened in September of 2015, the folks at Lowcountry have brought the concept of a good ol' fashioned Southern seafood boil to Chicago — and in the process, reminded us what we've been missing all along.
"The idea came from my childhood, really," co-owner Pan Hompluem tells me. "Summer trips with my family to the Gulf Coast, getting big bags of boiled crawfish and shrimp, spreading it out on picnic tables and eating with our hands."
The Cajun-flavored boils may be what they're best known for, but the atmosphere — colorful nautical decorations, communal tables, TVs locked on sports, great cocktail and craft beer lists, horse trough hand-washing stations and a knowledgeable, friendly staff — is equally inviting.
"Eating out is an experience," Hompluem says. "It should be fun for people."
Indeed it should. So grab a group of friends, throw on a bib, get your hands dirty and enjoy the Lowcountry.
As for sauces for our seafood boil, we were drawn to the "everything blend," consisting of Cajun spice, lemon pepper and garlic. Talk about a sensory overload.
Seafood boil
The menu isn't an elaborate one at Lowcountry, but that doesn't mean your decisions are simple. For our boil, we left the components and portions up to our server, and she did not disappoint with a whole lobster, king crab legs, shrimp, corn on the cob, Andouille sausage and red potatoes all arriving in a steaming bag that is cut open for you at the table. As for sauces, we were drawn to the "everything blend," consisting of Cajun spice, lemon pepper and garlic. Talk about a sensory overload.
All ingredients are boiled to perfection separately, then mixed together in the sauce-filled bag that both seals in the flavors and retains heat. What you arrive at is a wonderful concoction that is seasoned evenly — and perfectly.
"We want to respect the seafood and natural flavors, and our goal is that the sauce just accentuates it," says Hompluem. Goal achieved. We also highly recommend the honey butter jalapeno cornbread as a side. Ideal complement (and sponge) to soak up any leftover sauce.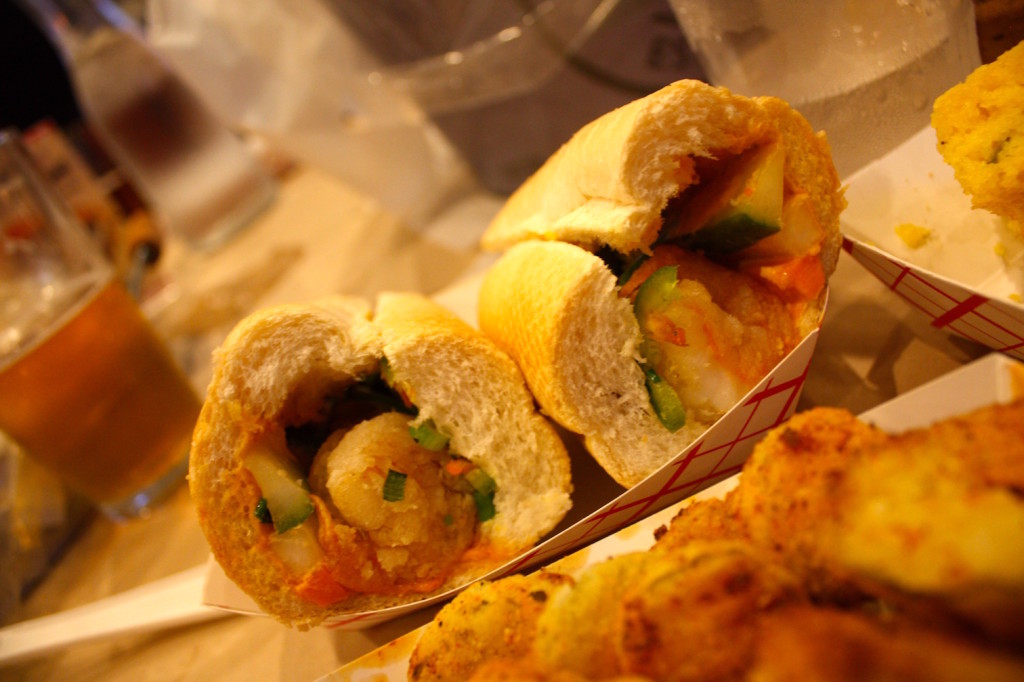 Shrimp banh mi sandwich
I heard someone once claim that banh mi sandwiches are a dime a dozen, that everyone does them the same and, as a result, it's difficult to find one that stands out. I beg to differ. The Lowcountry version I tried came loaded with battered shrimp slathered with tasty seafood aioli and pickled vegetables — a pleasing contrast in texture and flavors. The bread was that sought-after combination of crispy and soft. For a side, you can't go wrong with the fried pickles and addictive dipping sauce.