We ask, they answer: Q&A with Second City's Frank Caeti on MadTV, mixing comedy and politics, and his new show "Unelectable You"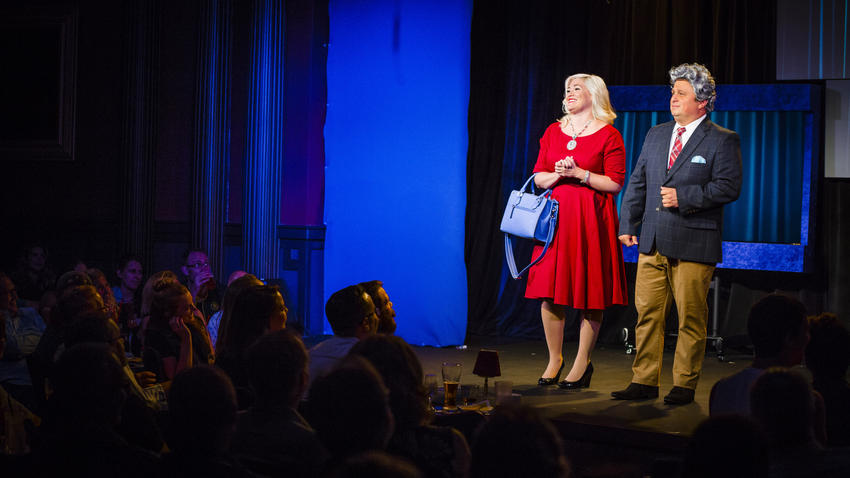 By Rachel Summerfield
Q: How long have you been working with Second City?
A: I've been with Second City since 1999. I was in the touring company, and I worked from the corporate side — it used to be called Second City Communications, now it's called Second City Works. I took a hiatus — I live in Los Angeles, but I come back and do theatricals for them, so I've directed and done a bunch of stuff for them, like Twist Your Dickens at the Goodman, and other work has crept in.
Q: How would you compare performing live theatre versus performing for television, such as your work with MadTV?
A: Well, I wouldn't have gotten the gig without having worked here! Theatrical sketch comedy doesn't always translate to television, but it certainly prepared me. The education I got from studying here at Second City and performing here certainly helped. I think, you know, in television you're compensated in a greater way, but there's a lot less control. In Second City, there's a lot less meddling, but in television, so many people touch it — from ideas, to written, to done and edited, there are a lot more filters. They're similar in many ways and very different — they're bent differently, too.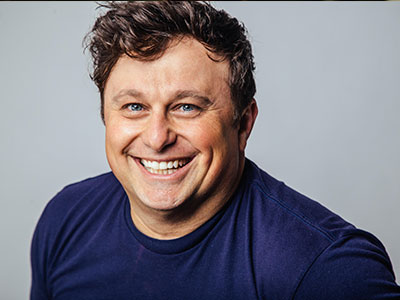 Second City, I would say, is more political social satire, which when performed theatrically, you have to take a step away. This show is a little more topical than any show I've written with the resident company; it wouldn't be good in eight months. Even now, there's a new thing every day, and we have to write stuff that will have a half-life in a month. But both were great — MadTV still shot in front of a studio audience. I'm always compelled to perform live. It's so rewarding and fun.
"I think (comedy) can affect the outcome (of an election), as ridiculous as it sounds. I think Tina Fey's portrayal of Sarah Palin had an effect on the public opinion of her."
Q: What role do you think comedy will have in the election? Or have you noticed a role between comedy and politics?
A: You know, interestingly enough, I think it can affect the outcome, as ridiculous as it sounds. I think Tina Fey's portrayal of Sarah Palin had an effect on the public opinion of her. So that's real … we're lowly comedians and actors and improvisers, and you constantly minimize if it really has an effect, but it does and it's real.
When I was here, Keegan-Michael Key was a generation ahead of me, but I worked with him and Jordan (Peele) at MadTV, and they got to meet President Obama partially because of that Luther bit that they do. Not only is (Obama) familiar with it, but they talk about these sketches — oh my God, the reach of television and comedy is so much greater than you'd think. I really do think it plays, especially satire; in a way, it's persuasive. I think some of the time people get a little bored with actors standing on soapboxes, but if you couple a point of view inside of something funny or theatrical, all of a sudden it can persuade for miles.
Q: What kind of audience or demographics would you say the pitch of Unelectable You is trying to attract?
A: Interestingly, since it's a partnership with Slate, I think they're kind of hoping to reach into both pools. The typical Second City-goer here in Chicago, you know, there's a large tourist base, but also lots of locals, so the range is really wide. The partnership with Slate, especially when we go on the road, I think will have an affect on our audience, since Slate and Second City are a little left-leaning. Slate is really in-depth. Their coverage isn't necessarily superficial. It's not like major broadcast news, but it's the internet, so it's compelling and has commentary, but it also goes deep. The people I think we're playing to — we're not trying to hit those superficial broad jokes, we're also going to try and hit a little deeper. Also, everyone at Slate is super smart and up on everything, and we were immediately like, "We should read more."
Q: Looking at all your stage experience, what's your favorite theatre in Chicago?
A: Oh, easily Second City. I've had the good fortune of working in a lot of different places, but this is the first time I studied, and I auditioned four times to get into the touring company. I'm from the Chicago suburbs, so I was inspired by it in college, like: "That's what I want to do." I'm constantly honored to have the opportunity to work here, and every other place I'm so thankful to have had the opportunity, but this place, it's kind of like home. I can come back to it. Some of my best friends in the world are from this place. My wife is from the comedy community in Chicago. Theatre is constantly changing, but it does feel like home.