First Look review: Set in the '60s, Shattered Globe's racially charged "In the Heat of the Night" remains relevant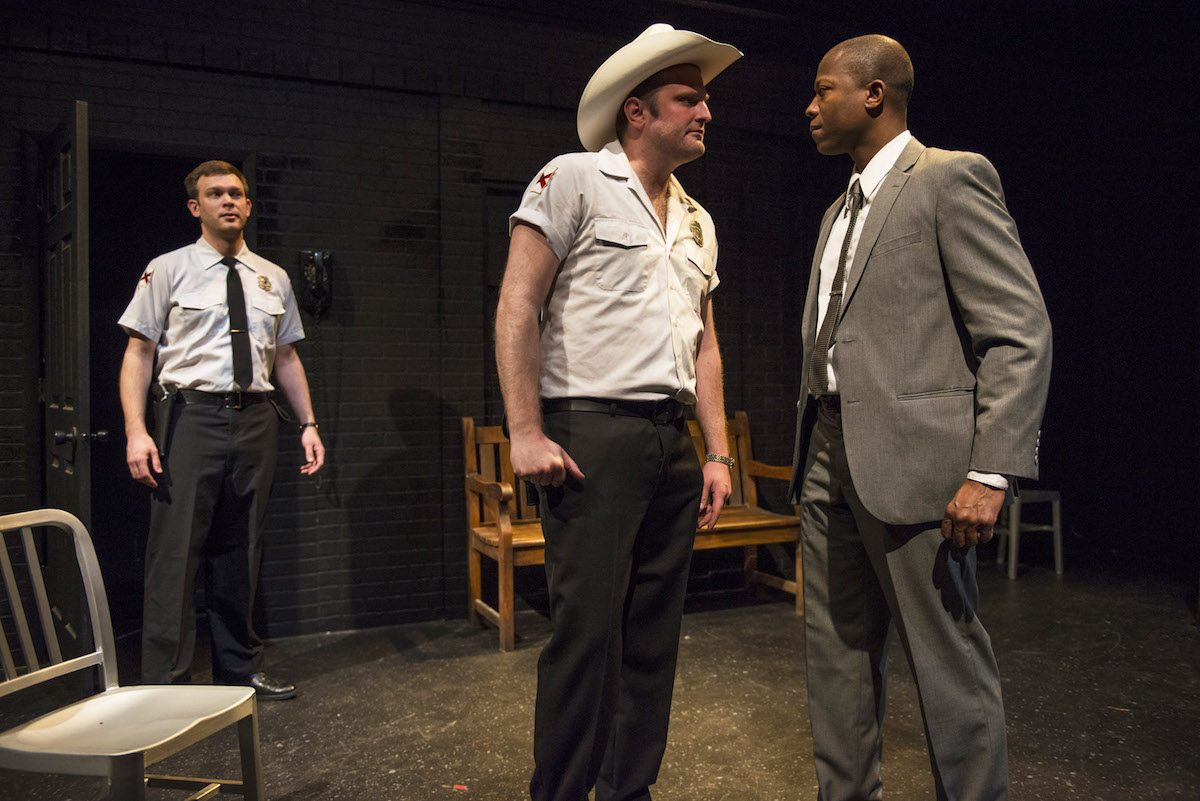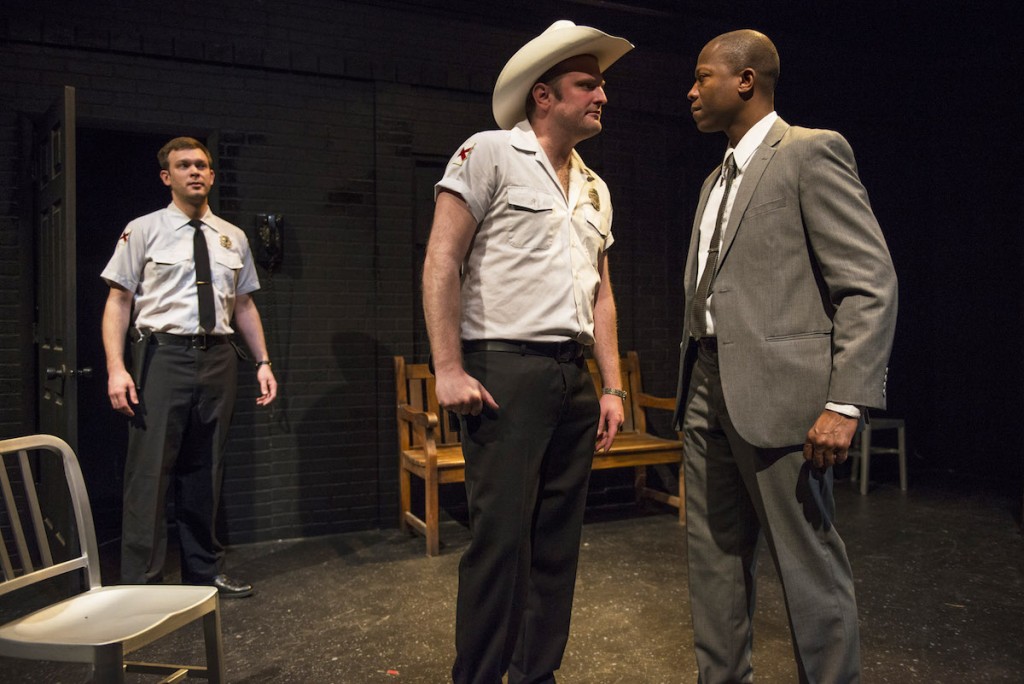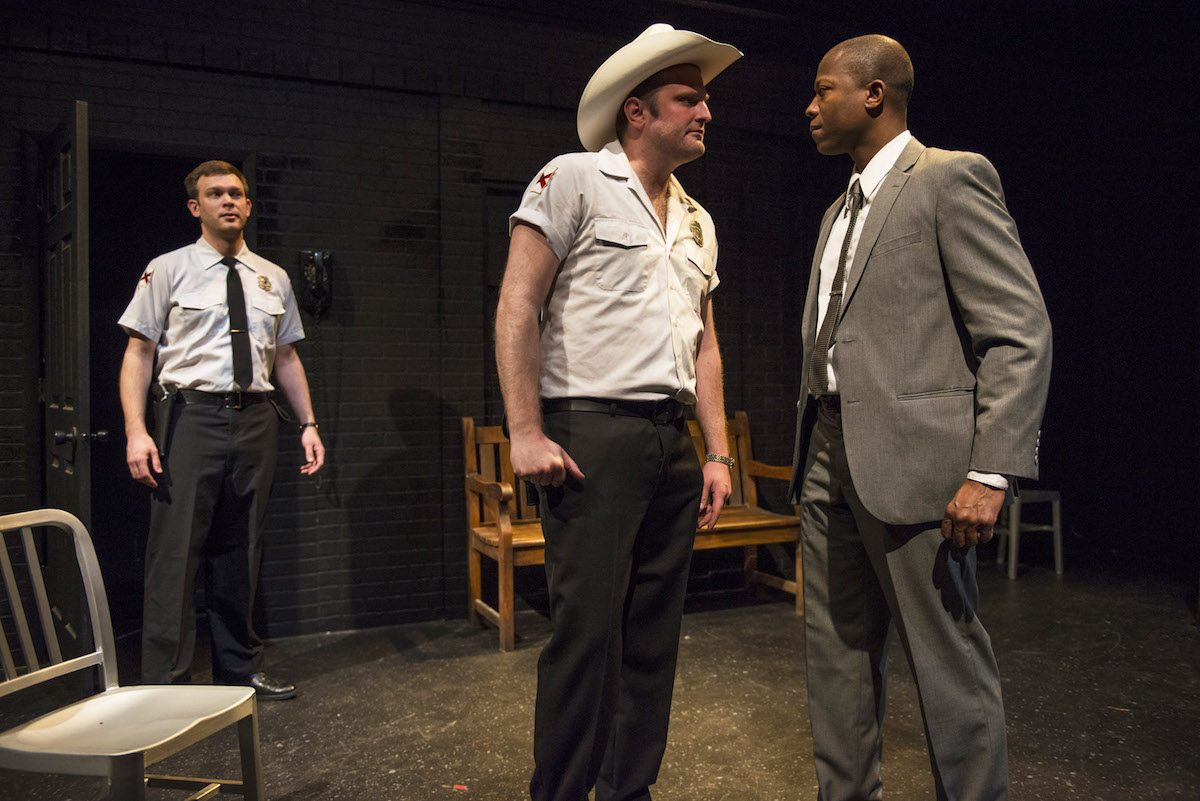 By Giselle Dominguez
Photos by: Michael Brosilow
Playing at: Theater Wit, 1229 W. Belmont, through June 5. Produced by Chicago's Shattered Globe Theatre, adapted by Matt Pelfrey and directed by Louis Contey, this classic is based on the novel by John Ball. www.TheaterWit.org
Basic storyline: In the Heat of the Night takes the audience back to the tumultuous 1960s. The Shattered Globe Theatre and writer Matt Pelfrey did a beautiful job adapting the novel's vision into a script that still carries relevance in today's society.
The story begins in 1965, when Charles Tatum is found dead in the small town of Argo, Alabama. During a time of prejudice, police are quick to blame a man of color who just happens to be passing through town. Little do they know, their suspect is actually a detective from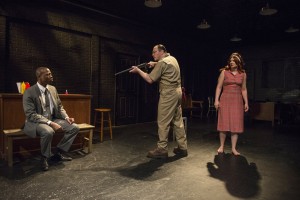 Los Angeles, Virgil Tibbs, who eventually joins forces with the police in order to catch the real killer. In a town where very few folks can see past the color of his skin, Virgil realizes this investigation will be more of a challenge than he's used to.
What stood out: Although the subject and tone of the play are serious and cover the issues of prejudice and segregation in the South during the '60s, the production features a bit of a comedic twist. Whether it's the quirky character of Noreen or the dopey Ralph, the audience is surprisingly treated with bits of humor interspersed throughout.
The play also features a variety of talented actors. We see the true tears of Melanie Tatum as she grieves for her father, and it's easy to fall in love with the heroic character of Sam Wood or be drawn to the edge of your seat as Virgil grows closer to solving the crime.
Final thoughts: Watching this play can make you ponder how far we've progressed as a country — and question how far we still have to go. Specifically in the city of Chicago, where the police force has been in the spotlight recently for accusations of institutional racism.
Shattered Globe Theatre does a great job of bringing this classic murder mystery to life, and the intimate setting of Theater Wit only adds to the suspense.