Chicago's Signature Dishes: The flautas and tilapia and carnitas tacos at Taco Joint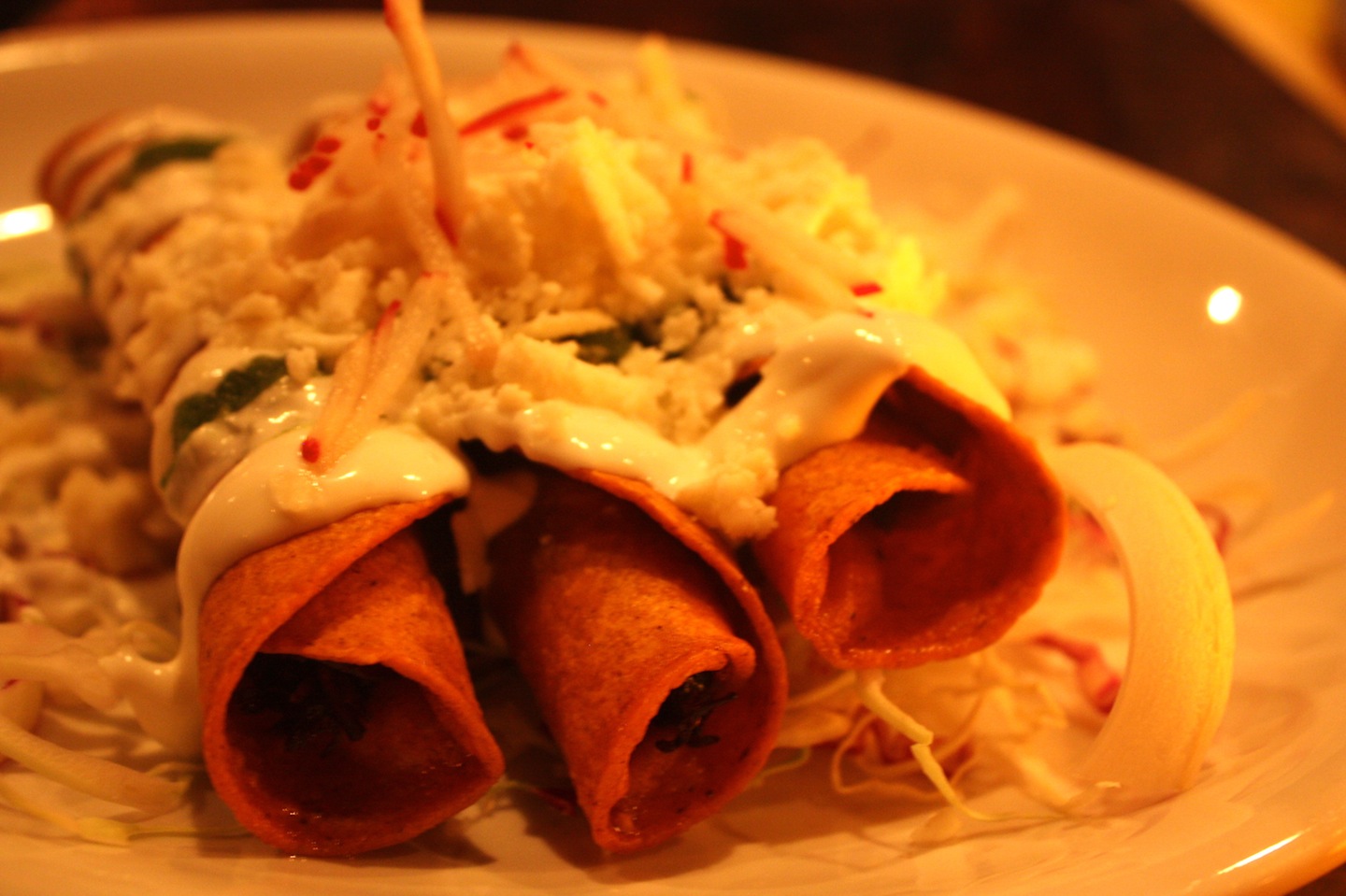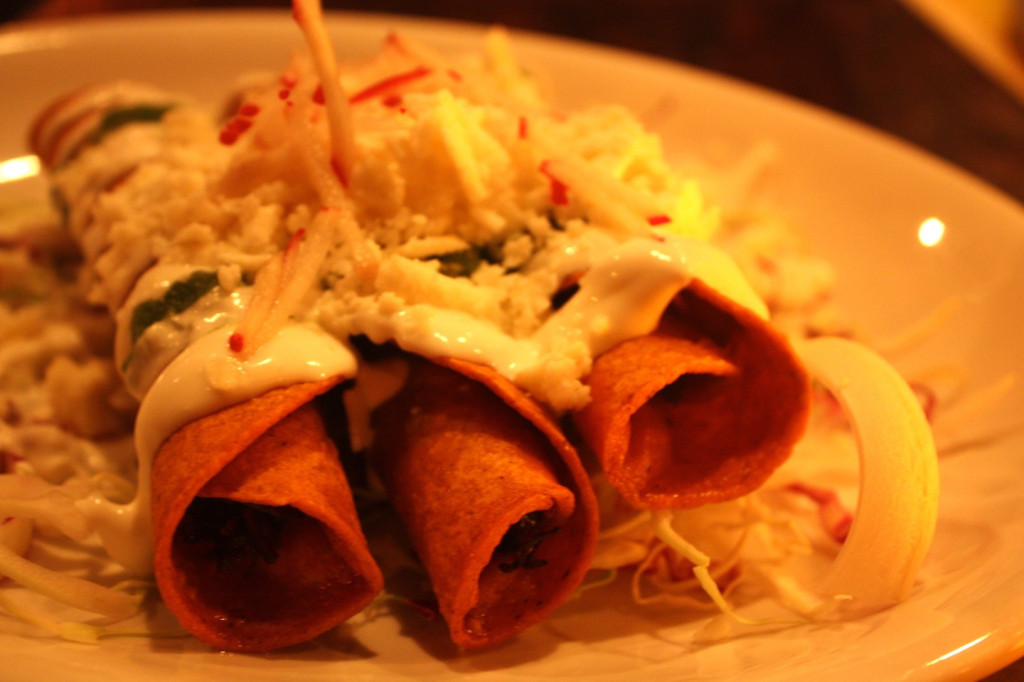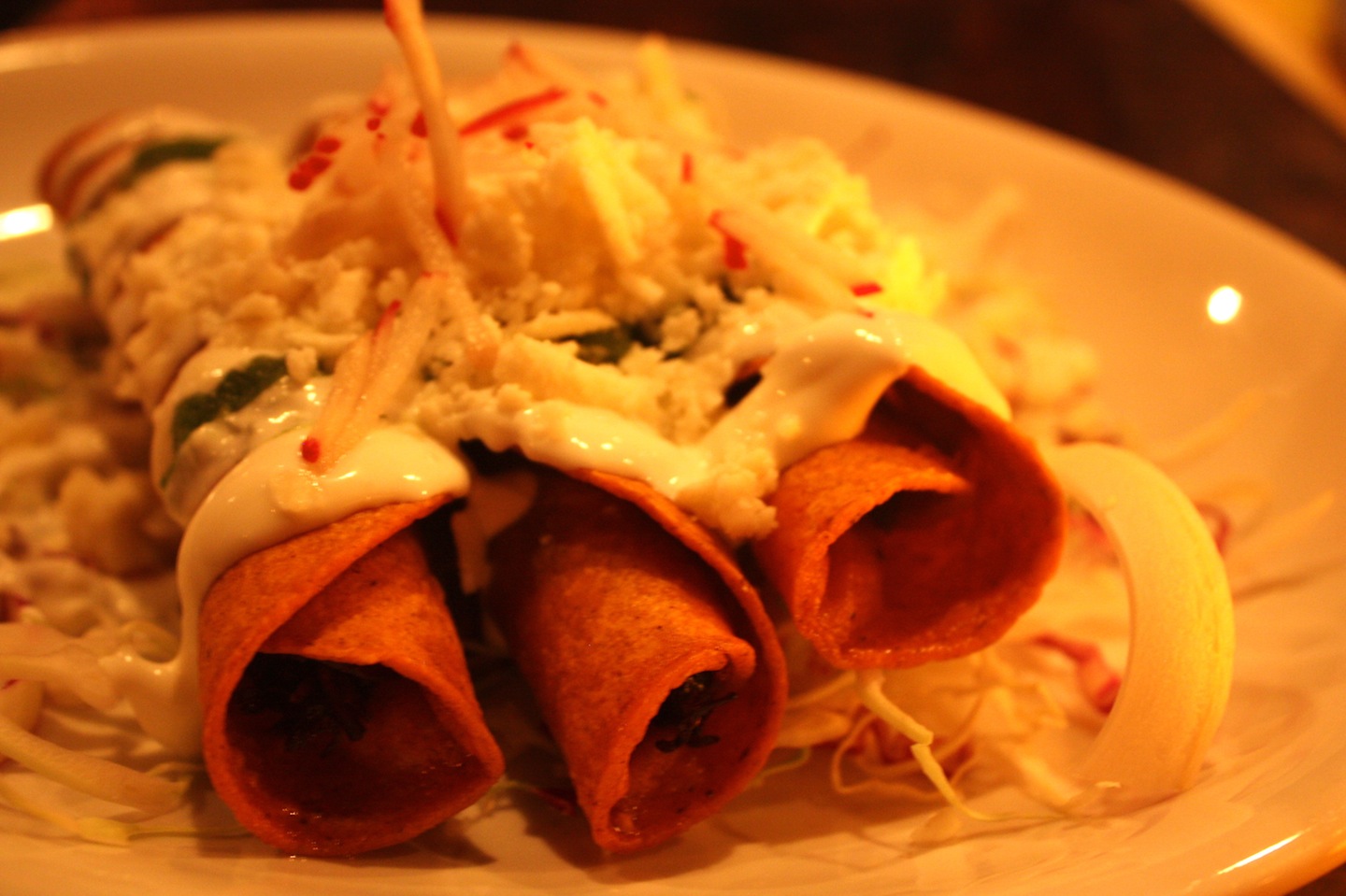 An inside look at a pair of standout dishes from a popular Chicago establishment
By Trent Modglin
Taco Joint
1969 N. Halsted in Lincoln Park and 158 W. Ontario in River North
www.TacoJoint.com
With bustling locations in two of Chicago's most popular neighborhoods, it only takes one glimpse at what's coming out of the kitchen to see why Taco Joint has caught on so quickly. They pride themselves on all-natural braised and grilled meats, hand-pressed tortillas and fresh, homemade salsas and guacamole. Our advice: Experience as much of the menu as you can.
Besides a tall glass of sangria, to get things started we ordered the flautas from their menu of antojitos — "street snacks to share," as they call them. These delightful appetizers are crispy pork carnitas topped with crema, raw tomatillo salsa, quesa fresco and radishes. Perfectly crunchy and seasoned to perfection, we could've stuck with these all night. But alas, there are just too many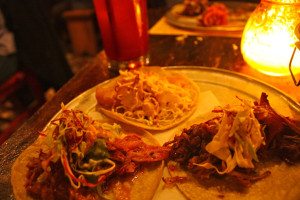 tempting choices on the menu.
The main event was an assortment of tacos, each representing a dynamic blend of creative flavor combinations. The "baja" is made of beer-battered tilapia filets and an arbol chile slaw. The carnitas taco is loaded with shredded confit pork shoulder and topped with tomatillo salsa. And on the suggestion of our waiter, I couldn't pass up the cracklin' duck tinga: duck leg confit, stewed tomatoes, onion, chipotle, house-made chorizo, avocado slaw and, yes, "crispy pork cracklin'."