Big City Blog: Fit and fun race events to keep your blood pumping this summer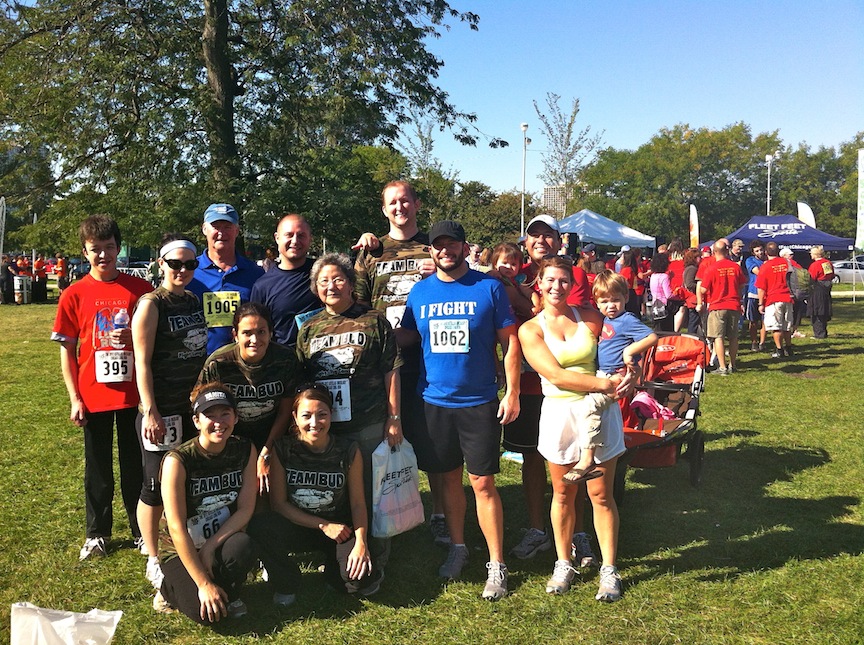 Your ads will be inserted here by
Easy Ads.
Please go to the plugin admin page to set up your ad code.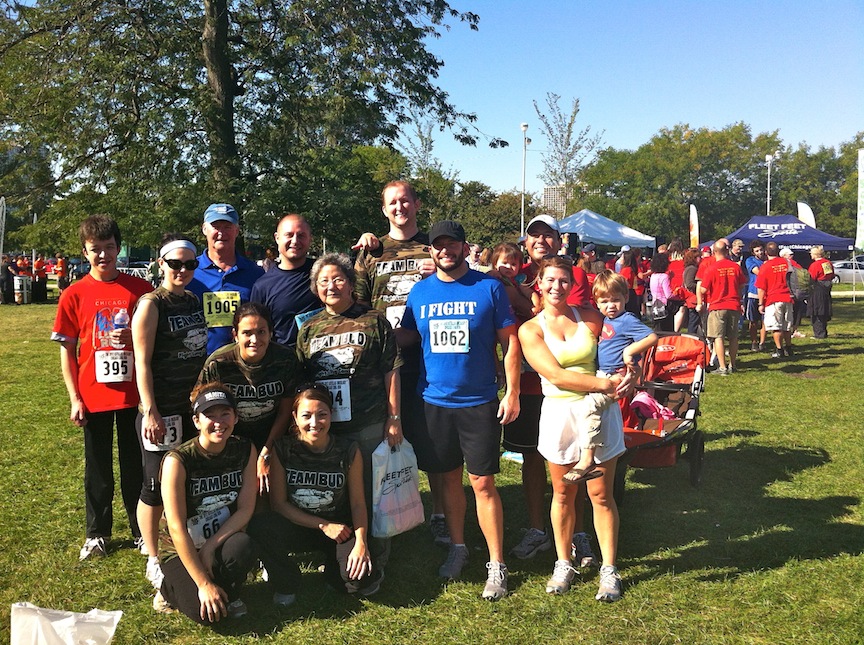 By Allyssa Campbell-Sawyer
Chicago Gospel Run
When: May 30 at 8 a.m.
Where: Jackson Park, 6401 S. Stony Island
This run is a must for any gospel lover looking to improve their health. With gospel music playing at the start, finish and every step in between, this race keeps runners inspired the whole way through. It partners with the Inspiration Corporation to benefit low-income families and the South Side community.
www.GospelRun.com
PAWS Chicago's Run for Their Lives
When: June 14 at 9 a.m.
Where: Montrose Harbor Office, 601 W. Montrose Ave.
Help fundraise for PAWS Chicago in their fight to give shelter to homeless dogs and cats. You can register on your own or with a team for the 8K run, or run with your pet in the 4K. Prizes are awarded based on how much money you raise.
www.PawsChicago.net
The Chardonnay Run
When: June 27 at 5 p.m.
Where: Grant Park, 337 E. Randolph
A fun run that isn't timed, this is a social event for those looking for good eats and drinks. Wine and cheese are served at the finish line, as well as various other goodies from food vendors and trucks. In addition, there is live music to keep up the energy. If you don't care to run, you can purchase a spectator pass to enjoy the wine and entertainment.
www.TheChardonnayRun.com
5K Run to End Homelessness
When: July 12 at 8 a.m.
Where: Douglas Park, 1401 S. Sacramento
The proceeds from this race go to A Safe Haven Foundation, an organization that advocates for food, shelter and resources for the homeless. The event will have live music to motivate runners or walkers. If you don't want to run, you can donate or sponsor someone who is to help the cause.
www.ASafeHaven.org
Strike Out ALS 5K
When: July 14 at 6:30 p.m.
Where: U.S. Cellular Field, 333 W 35th Street
This year, the Les Turner ALS Foundation is hoping to break the $1 million mark in donations. The foundation serves 90 percent of Chicago's ALS patients and uses fundraising money for research to cure the disease. Prizes from the Chicago White Sox will be given to the top five fundraisers, and a post-race party will be held, courtesy the ChiSox Bar and Grill.
www.StrikeOutALS5k.org
Your ads will be inserted here by
Easy Ads.
Please go to the plugin admin page to set up your ad code.
Rock the Night 5K
When: July 30 at 7 p.m.
Where: Soldier Field, 1410 Museum Campus
This run is an all-night party — the race is just the beginning. The post-race party includes a concert lineup playing classic and modern rock, barbecue and craft beer from Bell's Brewery. Don't worry about driving, either — a Designated Driver Shuttle will be taking guests from the field to the Metra station every 30 minutes between 3-10 p.m.
www.RockTheNight5k.com
The Biggest Loser Run/Walk
When: Aug. 2 at TBD
Where: Soldier Field
Come to this inspirational race to see former contestants from The Biggest Loser. Water and sports drinks will be provided along the course to runners, as well as food at the finish line. Bring the kids along for the one-mile fun run after the race.
www.BiggestLoserRunWalk.com
Elvis is Alive 5K
When: Aug. 12 at TBD
Where: TBD
Celebrate The King with this rockin' run. Along with the Vegas-themed course, there will be a post-race concert, along with peanut butter and banana sandwiches with beer served from Goose Island.
www.RunGuides.com
Chicago Women's Half Marathon & 5K
When: Sept. 6 at 7 a.m.
Where: Grant Park, 337 E. Randolph
A run for the ladies, the Chicago Women's Half Marathon & 5K starts and finishes in the heart of the city along the Magnificent Mile. It partners with Girls on the Run-Chicago, a charity that encourages young girls to run, and the American Cancer Society DetermiNation, an organization that researches cures for cancer.
Super Bears Shuffle 5K
When: Sept. 10 at 5:30 p.m.
Where: Soldier Field
Show your love for the Chicago Bears and celebrate the start of football season with the team's official run. The course will be Bears-themed, featuring the team mascot, Bears Drumline and Monster Squad. And to top it all off, you'll have people cheering you on the whole way, just like a football game.
www.ChicagoBears.com
Chicago Lung Run
When: Sept. 19 at 8:30 a.m.
Where: Montrose Harbor, 4400 N. Lake Shore Dr.
Support and celebrate those affected by lung cancer in the 11th annual Lung Run. Join survivors and their families for a run that raises money for lung cancer research. The proceeds go to Lung Cancer Research Foundation and Uniting Against Lung Cancer.
www.LungRun.org
Your ads will be inserted here by
Easy Ads.
Please go to the plugin admin page to set up your ad code.