Garfield Park Conservatory: Enjoy a peaceful break from this Chicago winter madness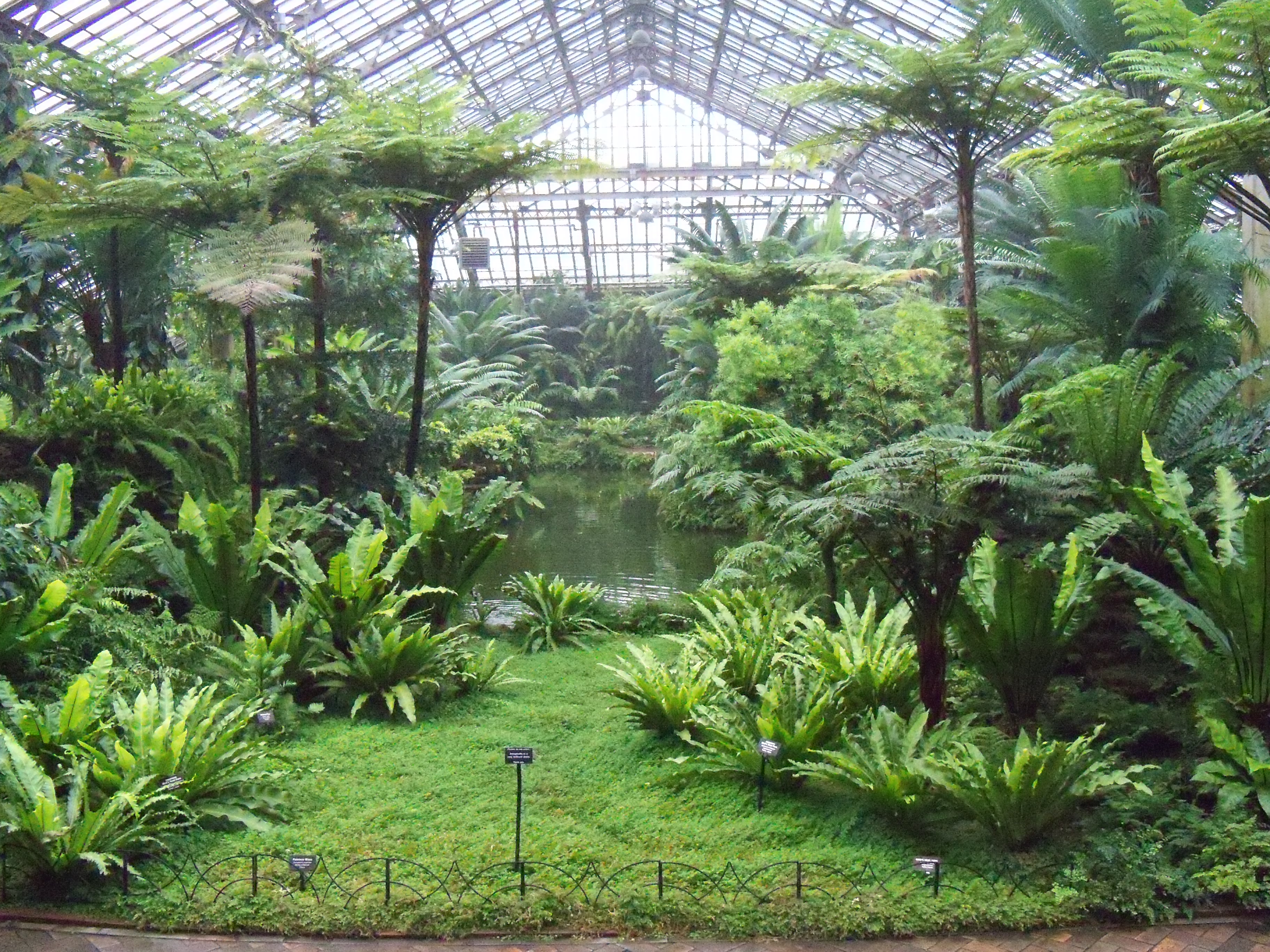 By Corey O'Day
The Garfield Park Conservatory
300 N. Central Park Ave.
www.GarfieldConservatory.org
"It's my day off," explained a 20-something Ukrainian Village resident breathily as she paid me for her coffee, "so I'm taking my book to the Garfield Park Conservatory."
I listened desperately as she spoke with reverence of warm, humid rooms brimming with tropical flowers and ferns, an arid cactus room, and a coy pond. It was just after the Groundhog's Day Snowpocalypse of 2012, and my first winter in the Windy City. This sounded like just the ticket to help me make it to spring with my sanity intact.
On my first spare afternoon, I made the pilgrimage west to the Garfield Park Conservatory. The smell of damp earth greeted me at the door, and my heart skipped a beat. Students were reading on benches. Artists were bent over their sketchpads. One woman was simply sitting by a small pond with her eyes closed. I imagined that she came here every day to drop a penny in the pond and pray for spring.
There were families laughing and playing tag in the children's garden, clamoring up and down slides and ducking under branches. I hurried past this adorable scene — screaming, scrambling children seriously inhibit my tranquility — but I was glad to see my fellow Chicagoans smiling again.
I have since returned to the Garfield Park Conservatory many times, and it never fails to lift my spirits. In the spring, the grounds are covered with flowering shrubs and irises of every color — perfect for picnicking. The conservatory is open year round from 9 a.m.- 5 p.m. daily, with extended hours to 8 p.m. on Wednesdays. Admission and parking are both free, located just steps away from the Central Park green line stop.
The Garfield Park Conservatory has a multitude of interesting events, programs and classes. Here are a few things worth checking out:
*Build an indoor worm bin — Saturday, March 15 from 10 a.m.–12:30 p.m. Cost: $40 per bin (includes up to two participants). Learn about composting and make your own kitchen compost bin.
*Beer under glass — Thursday, May 15 from 6:30 p.m.–9:30 p.m. Tickets cost $60-$115. This is the opening event for Chicago Craft Beer Week. Local restaurants will be serving up small plates, and local craft breweries will have some tasty brews to fill your souvenir glass. Public ticket sales begin April 1 at noon.
*Plant information clinic — Saturdays from noon–4 p.m. in the conservatory lobby. If your favorite plant is sick or you just have a burning question about gardening, there is a trained master gardener from UIC on hand to help.
*Conservatory scavenger hunt — every day. Download your free Eye Spy Conservatory Scavenger Hunt PDF before your next visit, or pick up a themed scavenger hunt in the lobby and trick your kids into some extra learning.
For more information on these and other programs, visit www.GarfieldConservatory.org