The Big City Blog: Air & Water Show, Concord Music Hall, oysters at Frontier and Sunday Funday at The Cedar Hotel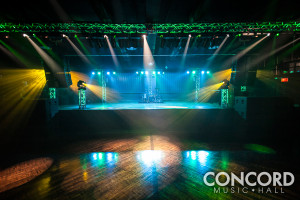 Your ads will be inserted here by
Easy Ads.
Please go to the plugin admin page to set up your ad code.
By Taylor Tolbert
The 55th annual Chicago Air and Water Show August 17 & 18
The Air and Water Show returns to North Avenue Beach as a summertime favorite the weekend of the 17th and 18th to close out summer vacation with a bang. The usual thrills and excitements will be present, including parachute teams, helicopters and acrobats, and there are also six new acts to add to the mix this year. The event is free, running from 10 a.m.-3 p.m. each day. Stake your claim early, as this event draws quite a crowd of both local Chicagoans and visitors each year.
Concord Music Hall opening August 17
With such reputable promoters as Riot Fest, Silver Wrapper and React Presents coming together to program, Concord Music Hall is guaranteed to be a new Chicago go-to spot for phenomenal live music. That
manpower, combined with a killer location on Milwaukee Ave. between Wicker Park and Logan Square and large crowd capacity, shouldn't disappoint. The new venue already has a stellar fall lineup, including official Riot Fest aftershows, DJ sets by Passion Pit and Capital Cities, Laidback Luke and an opening weekend performance from Gogol Bordello. They're clearly opening their doors to many different music scenes, which is good news for music lovers of Chicago. Visit their website for a full calendar and ticket sales.
Concord Music Hall
2047 North Milwaukee Ave.
www.ConcordMusicHall.com
A Blend of People charitable event Aug. 22
Girls Rock! A Fun & Fabulous Affair event is coming up on Thursday, Aug. 22 at Briciola restaurant in Ukrainian Village.
All proceeds from this event will be donated to Chicago's CAWC (Connections for Abused Women and their Children), so it's an effort to gather women together to raise money and offer their support to other women in Chicago who currently are going through tough times in their lives.
You can see all the event info and find out more about BLEND on their website at www.aBLENDofpeople.com or visit their Facebook page at www.facebook.com/aBLENDofpeople or follow them on Twitter @aBLENDofpeople
Tailgate grilling class at Epic August 24
Looking for some new grilling recipes as summer comes to a close and football season starts up? Epic has you covered. Reserve your spot in their rooftop cooking class taught by executive chef Matthew Pollack and pastry chef Jessica Ellington. For just $25, attendees will be able to take the class, enjoy the delicious grilled fare and sip on sangria. Call Epic to reserve a spot in the class, which begins at 3 p.m.
EPIC
112 W. Hubbard Street
(312) 222-4940
www.EpicRestaurantChicago.com
National Oyster Day Celebrations at Frontier on August 25
Frontier is celebrating National Oyster Day (who knew there was such a day?!) with not one, but two celebrations packed into the day. From 1-5 p.m., guests can attend the Seven Seas Charity Feast and savor
some delicious dishes from great chefs all over the city. Doug Psaltis (Paris Club, RPM Italian), Bill Kim (Belly Q), Troy Graves (Red Door) and many other great chefs will be serving their unique seafood creations, and Frontier will also provide the raw bar. Cocktails and beer will also be served. Tickets are $55, and portions of the proceeds go to Meals on Wheels Chicago www.mealsonwheelschicago.org
Your ads will be inserted here by
Easy Ads.
Please go to the plugin admin page to set up your ad code.
But the party won't stop there. From 4-7 p.m., Frontier will host its third annual Supreme Mother Shucker Oyster Contest. Watch your favorite Chicago chefs compete for $1000 and the grand title of Top Mother Shucker. If you work up an appetite watching them shuck, you can also enjoy Frontier's Oyster Week specials during the contest, which include $14 dozen oysters and $7 chargrilled oysters.
Frontier
1072 North Milwaukee
(773) 772-4322
www.TheFrontierChicago.com
Sunday Funday at The Cedar Hotel August 25
Everybody knows that a Sunday is best spent drinking beer from a giant beer barrel on wheels, right? The Cedar Hotel certainly does, which is why they're bringing Deschutes Brewery of Oregon, accompanied by "Woody," the enormous traveling barrel, into Chicago for the day to highlight a few of their brews. Along with $6 bottles and $33 buckets, guests can enjoy giveaways and trivia contests from noon-5 p.m.
The Cedar Hotel
1112 N. State St.
(312) 944-1112
www.CedarHotelChicago.com
Patio pig roast at The Chicago Firehouse August 29
Join The Chicago Firehouse Aug. 29 from 6-9 p.m. on their picturesque enclosed patio on Michigan Avenue for a pig roast dinner and tons of great dishes from chef John Caputo. For $50, guests can enjoy an abundance of pork, an array of salads and side dishes, summery desserts, beer and wine, all while watching the Bears take on the Browns in preseason football. Contact Nicole at (312) 786-1401 or nbehlmann@mainstayhospitality.com for reservations.
The Chicago Firehouse
1401 South Michigan Avenue
(312)786-1401
www.ChicagoFirehouse.com
Geja's Café  "Out with the New and In with the Old" Wine Festival through September 30

A romantic fondue dinner is best enjoyed with wonderful wines, and Geja's Café knows this. That is why, through September 30, they are offering some of the best Old World wines at great prices to pair with any dinner. Their featured Old World wines are steeped in tradition and were crafted with the utmost care and respect for quality grapes, assuring an excellent bottle each time. Guests will find wines from Italy, France, Greece and Spain, some of which date back thousands of years.
Geja's Cafe
340 W. Armitage
773-281-9101
www.GejasCafe.com
Art Institute extends Impressionism, Fashion, and Modernity exhibit through September 29
Visit the Art Institute of Chicago now to view the rave-reviewed Impressionism, Fashion, and Modernity exhibit, which features 75 impressionist paintings that showcase the relationship
that impressionism and fashion had with one another. The exhibit made its way to Chicago in June after residing in New York's Metropolitan Museum of Art and Paris' Musée d'Orsay, and it has been extended for a week due to such high demand. Along with regular museum hours, the exhibit is open for extended hours on select Saturday nights as a special occasion, in which observers are encouraged to dress according to a certain theme. Check the museum's website for details.
Art Institute of Chicago
111 S. Michigan Ave.
(312) 443-3626
www.artic.edu
Your ads will be inserted here by
Easy Ads.
Please go to the plugin admin page to set up your ad code.