The Big City Blog: Getting ready for Lollapalooza 2013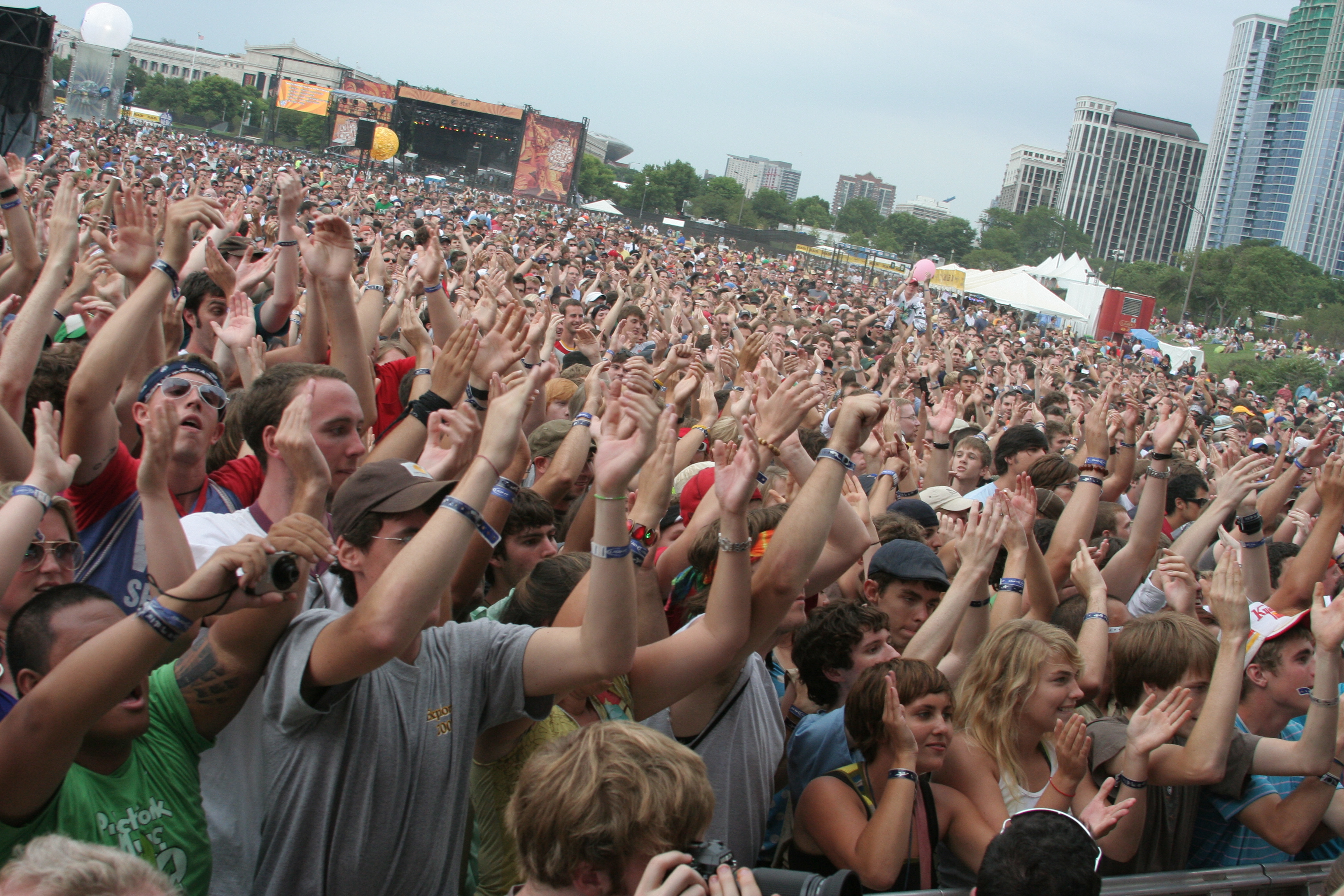 This first-timer at Lollapalooza is ready for the music, the crowds, the food and the rain
By Taylor Tolbert
As I've mentioned before, this is my first full summer in Chicago. (Today is actually the exact 365-day marker!) I moved here last year during Lollapalooza weekend, and I was so bummed t
hat I couldn't go. I caught the music festival bug after attending Coachella in the spring of 2012, and I've been itching to get back to one ever since.
Regardless of the rainy forecast for the weekend, I'm really looking forward to Lollapalooza. My best friend is flying into town to go with me, and I'll be done moving from the West Loop to Lincoln Park by that time. Focusing on the fun weekend ahead has been keeping me from going insane with the moving process, to be honest. Plus, music festivals are the only time I allow myself to wear crop tops and fringe and dance like a complete fool. I've worked hard this year. I think I deserve to let loose.
**DISCLAIMER: In no way do I consider myself a music snob or aficionado. I'd say I'm more of a casual listener, really, here to break down what I'm looking forward to most.
MY MUST-SEE LIST:
The Killers — I love Brandon Flowers with all my heart, and The Killers have had some insan
ely catchy hits over the years. I don't remember the last time I heard "Mr. Brightside," but it always gets me to dance.
Mumford & Sons — I made the mistake of passing on their show at the Chicago Theater last year, so I'll be as close to the stage as possible for their set on Saturday. Every live performance I've seen of theirs, either on YouTube or on TV, has been so visually stunning and wonderfully sensory. They're one of those bands that I never get sick of.
Lana Del Rey — I may just be curious to see how she performs after watching her "interesting" performance on Saturday Night Live a few years ago, but I do like some of her music!
Icona Pop — They've got the song of the summer, as far as I'm concerned. If you haven't heard "I Love It," you probably haven't listened to the radio, watched TV, or been a functioning member of society the last few months. They're a really cute Swedish synthpop duo with a cool look.
Disclosure — I generally don't like electronic music too much. I'm more of a relaxed, acoustic kind of girl, but I LOVE Disclosure. "Latch" is my jam, and they've got a lot of other fun dance songs. If I only see one electronic set this weekend, Disclosure will be it.
Ellie Goulding — Another act full of girl power, I'm all about Ellie Goulding. She's so cute, and her music is just sugary sweet pop with some electronic elements that provide the soundtrack to my dance party for one.
Vampire Weekend — I've loved Vampire Weekend for a long time now, and they're just great live. I saw them a few years ago in the Bay Area and had such a good time. They don't take themselves too seriously, and their music is just pure fun, always.
Other sets I want to see — Jessie Ware, Atlas Genius, Chance the Rapper, The Postal Service, The National, Kendrick Lamar, Phoenix, Two Door Cinema Club and The Mowgli's (are there even enough hours in the weekend to see all of these bands?)
MY MUST-EAT LIST:
I love festival food. At Coachella, I had some insanely unhealthy but tasty treats like a waffle ice cream sandwich and a grilled cheese sandwich with mozzarella sticks. The lineup for Lolla food sounds like it will not disappoint.
Grahamwich — The sandwich creations from Graham Elliot at his State Street shop range from traditional to pretty darn creative, so I can't imagine he'll serve up anything less than fantastic for festivalgoers like me. Hopefully he'll bring some popcorn, too!
The Salsa Truck — Mexican street food has stolen my heart. I've done my best to try every taco joint (including Taco Joint) in Chicago, but nothing beats the messy tacos that come straight from a food truck. With 12 different salsas and nine taco creations, I may be staring at The Salsa Truck's menu for quite awhile just trying to decide what to order. I'll let you cut in front of me, I promise.
Windsor Ice Cream Shoppe — The best ice cream comes from shops that add the extra "pe" to the end of their names. It's scientific fact. Trust me, I've done the research. My sweet tooth will vouch for me.