The Chicago Insider: Eric Edholm on farmer's markets and a love affair with Paul Kahan restaurants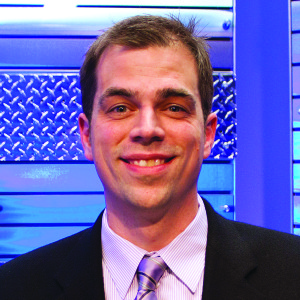 Ever wish you had an active local's advice on how best to enjoy your own city? We have too, so here are some answers
Eric Edholm
How long you've lived here: Almost 10 years.
What you like best about Chicago: The food scene, the music scene, the skyline (best in America), the big-city-small-town feel, biking the lake path, the people.
Best meal you've had recently: Maude's Liquor Bar had some killer marrow, tartare, terrine and — to wash it down — a hell of a Sazerac that made me dream of New Orleans. Oh, and Purple Pig and Longman & Eagle (brunched there) also are worthy mentions.
Favorite big-name restaurant: Blackbird or Publican. Toss-up. Avec, too. Clearly, I am a Paul Kahanophile.
Favorite "hidden gem" restaurant: Mariscos el Veneno on Ashland between Cortez and Augusta. The kind of place you might drive by a thousand times and never go to. When I went, I was the only gringo in the place; they asked me if I wanted the English menu. That's authentic food, folks. It's loud, crowded, BYOB, as casual as an auto body shop and packed with big, full flavors and awesome, fresh, tasty seafood. Get whatever you want — it's all good — but for a life-changing meal, order the Chapuzon Del Mar, which translated, I have been told, means "a dip in the sea." Oh yeah, dude.
Best sports bar to catch the game: Since I have moved to the West Town area, the choice has been Roots Pizza. Plenty of TVs, lots of space, comfy chairs and a few of the strangest (in a good way) pizzas you ever will see.
A great night out with friends usually includes… a nice dinner out, maybe a drink, and then a good, long walk afterward, assuming it's nice outside.
Favorite store or best shopping area: I notoriously don't shop. It's usually food-related, so it would be Fox & Obel or The Spice Shop, I guess.
The best way to spend a spring Saturday in the city: Farmer's market. Ramps and morels season.
One thing every visitor must do here: Take the architectural tour. Becoming cliché? Maybe. Essential? Yep.
Secret Chicago spot: Garfield Park Conservatory. Amazing how few people know about it. My fiancée and I wanted to get married there. Instead, we just look at cool plants once or twice a year.
Underrated activity in the city: Few things — Windy City Rollers match was fun years ago when I went; any Sunday-night show at Schubas; drinks at the Beachwood; dog beach up on Montrose.