A trio of tastes: Great meals at the Chicago Firehouse, Macku and Prasino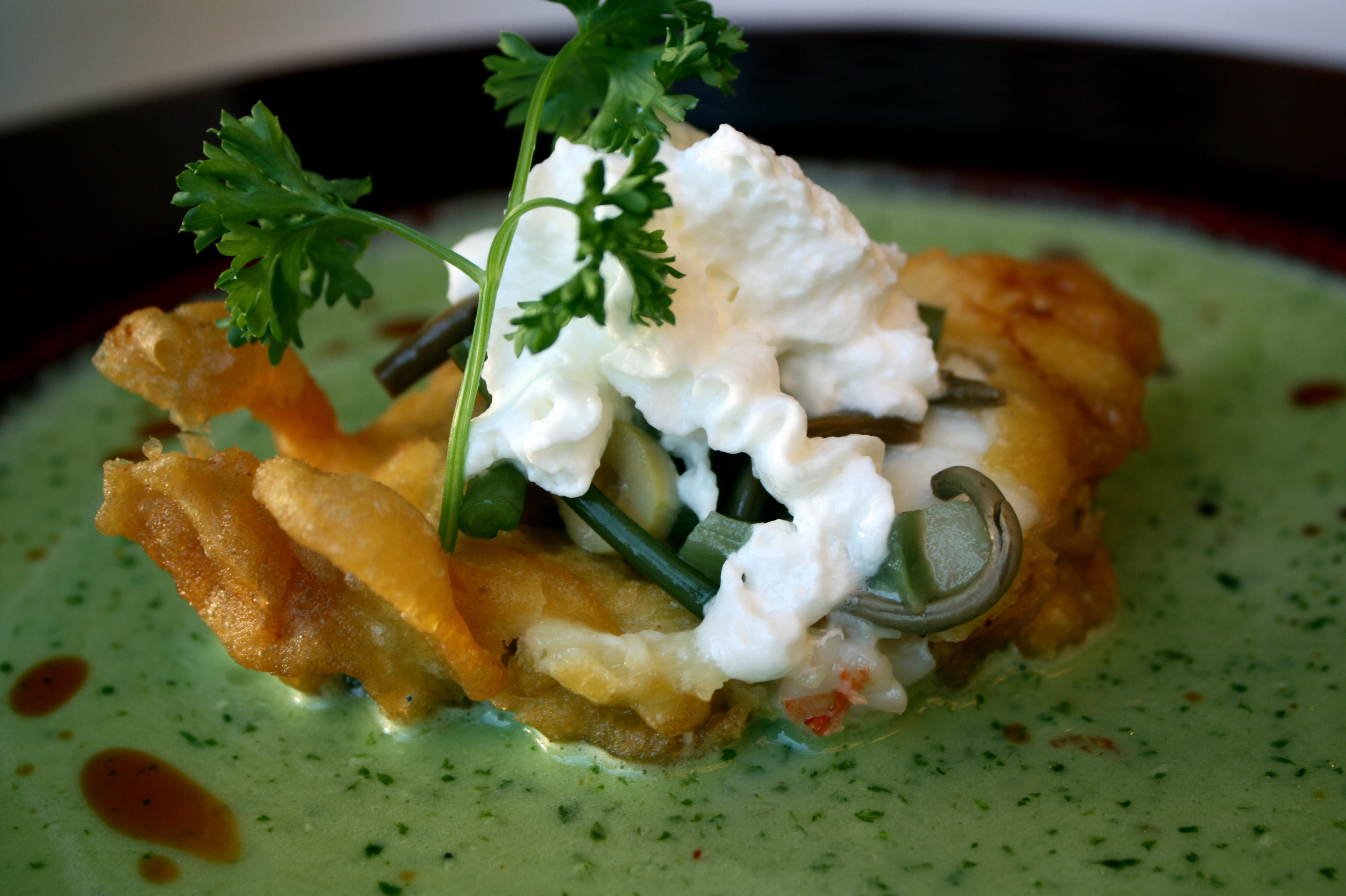 Three different neighborhoods. Three uniquely special restaurants. Three great meals.
By Trent Modglin
The Real Chicago was fortunate to visit a trio of uniquely special restaurants recently that are quite passionate about their food. Actually, passionate about the dining experience as a whole.
Read on for a glimpse of just how spoiled we are to live in a food-friendly city like Chicago.
THE CHICAGO FIREHOUSE
1401 S. MICHIGAN AVE.
(312) 786-1401
www.ChicagoFirehouse.com
The scene: Creatively housed in an authentic South Loop firehouse built in 1905, this is an example in how fine dining can thrive in an elegantly comfortable setting. The Firehouse carries a classic Chicago charm to it. The tin ceiling, glazed tile walls, huge wood doors, fire chief's wall and two fire poles are all original. In the back is a gorgeous tree-covered patio, but the true gem of the establishment might be the cozy wine cellar perfect for that unique group dining experience.
Food highlights: Chef Kendal Duque, who cut his culinary teeth at nationally-recognized Sepia, believes in a simple yet sophisticated cooking style that focuses on local, fresh, seasonal ingredients. The calamari, crispy and light, is a great way to start things off, along with a bowl of French onion soup with caramelized onion and cheese croutons or the lobster bisque that arrives with a delightful puff pastry baked over the top. The pan-roasted halibut comes crab-crusted with spring vegetables and a lobster brandy sauce. The 16-ounce bleu cheese-crusted boneless ribeye is particularly juicy and complemented well by onion rings and whipped garlic potatoes.
Save room for some tasty desserts like the raspberry cheesecake…if you can.
Local commentary: "The setting is intimate enough to be special but also classy enough to celebrate in. … Try the banana pudding. Trust me. … The restaurant is absolutely gorgeous with its high ceilings covered in detailed tin tiles, large windowed doors and dark wood. … The hostess was extremely nice, and our waiter was definitely one of the most attentive and personable servers I've ever had. … The sea scallop dish with goat cheese sauce was a dream."
Final thoughts: Nice spot for either a romantic date or larger group. Enjoy the live jazz in the bar area and the Sunday brunch. There is a lot of history here, so take a quick tour if they offer it.
MACKU
2239 N. CLYBOURN AVE.
(773) 880-8012
www.MackuSushi.com
The scene: Located in the popular Lincoln Park neighborhood just north of downtown, the nondescript storefront clearly doesn't do justice to what lies inside: A quaint, lively restaurant with exposed brick walls, track lighting and plenty of mirrors. Sushi artists work feverishly behind the counter for young chef Macku Chan, who has created quite a following with his family's partnership in previous top-flight establishments. This is a man who is passionate about his food. Trust me, if you meet him, it shows.
Food highlights: Where do we start with this superbly innovative menu? Start with the eye-catching appetizers like tempura (basil-wrapped whitefish with black tiger shrimp and vegetables), sawa gani (curry-dipped crispy river crabs), wakame (marinated seaweed topped with cherry tomatoes and fried shrimp), tuna tartar (with shrimp spring rolls) or the tofu salad with tomato salsa and wafu dressing. Then move on to the mouth-watering entrees like the variety of signature nigiri and sashimi combinations, maki rolls (California, salmon with cream cheese or shrimp tempura) or venison in curry sauce, and it's clear they've got the pallet
creatively covered for all. "Japanese food is about texture, flavor and presentation, and they do it really well here," my friend Jade told me as our group sat down. "This is a real Japanese experience."
Local commentary: "Where does one even start with Macku? It's perfection. Every single time. … We tried so many appetizers, soups, entrees and desserts. They were all amazing. Too bad I don't live closer. … I go to Macku for the originality and nuances of flavors created by their chefs. … Each plate is artistically done. It's obvious the chefs at Macku pay close attention to detail and take pride in their work. … Innovative sashimi, nigiri and higher-end dishes you don't find at other sushi spots. Do not go here if you just want rolls doused in soy sauce and wasabi."
Final thoughts: Great flavors, creative combinations and presentation. Lots of regulars, which is always a good sign. Don't be afraid to ask your waiter or waitress for a suggestion or two, or take on the chef's specialty eight-course option if you're up for trying new things.
PRASINO
1846 W. DIVISION
(312) 878-1212
www.Prasino.com
The scene: Going green is all the rage these days, and Prasino has seemingly mastered the art of conservation and sustainability, both with their energy-saving décor and healthy, delectable menu. Opened in August in the trendy Wicker Park neighborhood, the hip Prasino is sure to become an instant favorite with its ultra-contemporary feel, friendly staff, fresh flavors and food-focused attitude.
Food highlights: We would advise going out of your way just for the lobster-stuffed avocado appetizer, which is accented perfectly by a pineapple mango salsa topping and chili beurre fondue. Also high on our list were the chicken caprese sandwich (on tomato basil focaccia), the grilled amish chicken served with chickpea falafel, and the "lava" loco roll (spicy tuna, avocado, crab, spicy mayo, etc.), which had just the right amount of kick. Despite our diverse order, we felt like we merely scratched the surface here, as the menu offers up so many tempting items — soy-glazed black cod, braised beef short ribs, lamb shank, mushroom ravioli — that will have to wait until our next visit. "The food is so fresh and light," says Gaurav Shroff, general manager of the Inn at Lincoln Park and resident foodie. "It's a varied menu and great value."
Local commentary: "I had the healthy French toast with berries and the melon smoothie. My taste buds were pumping with joy. … Beautiful decor and
fresh foods with delicious and interesting flavor combinations. … As a vegetarian, I really enjoy the fact that the menu appeals to so many dietary styles. … The restaurant design is really cool — very hip and contemporary, yet it has warmth as well. Lots of good people watching. Al fresco area is a major plus. … Really well-crafted flavors, and our waiter knew just what drinks and dishes to pair together."
Final thoughts: Ownership has mastered this sustainable blueprint with two popular suburban locations, and it shows with the great early reviews. The brunch, especially, has garnered plenty of attention.