Finally: One fan's long, excruciating wait to experience the phenomenon that is "Hamilton"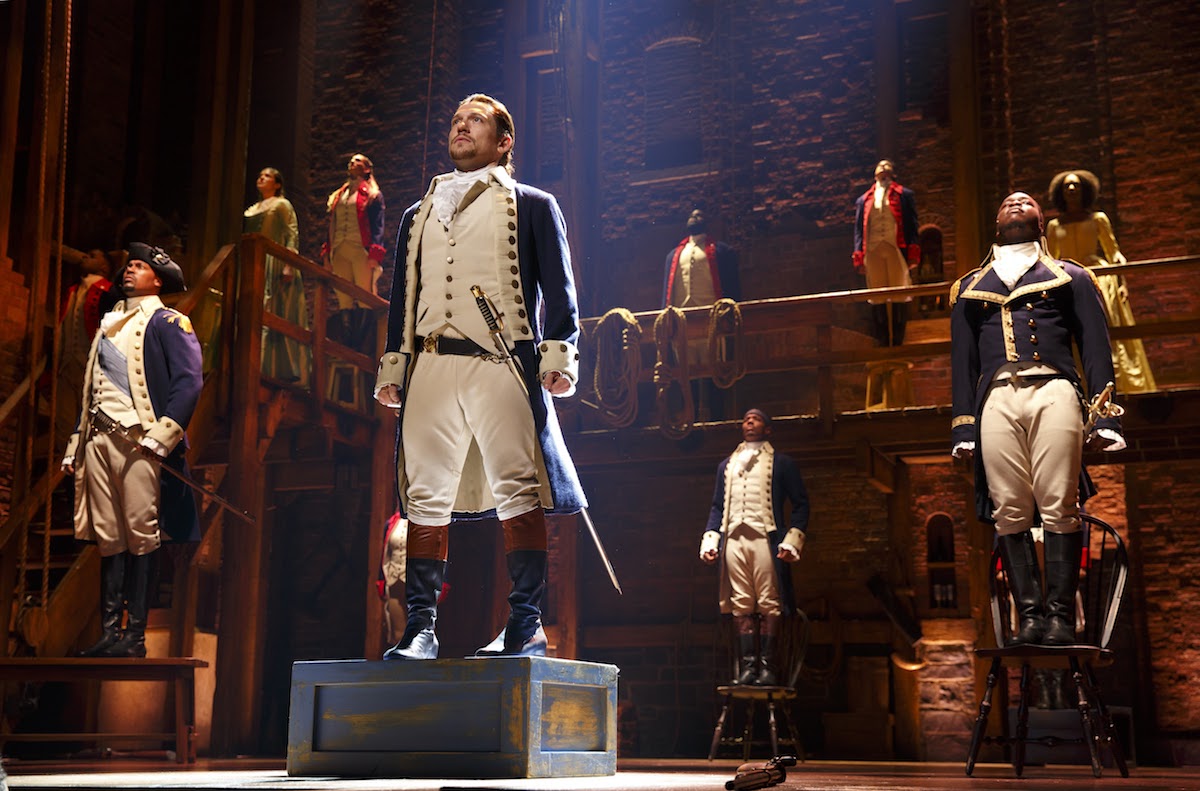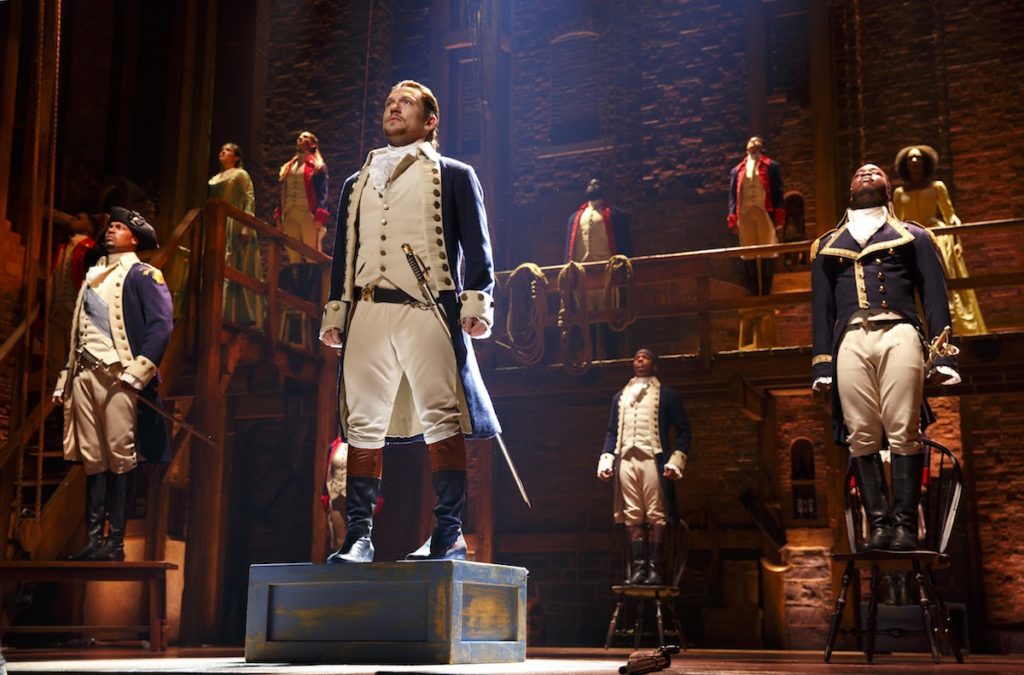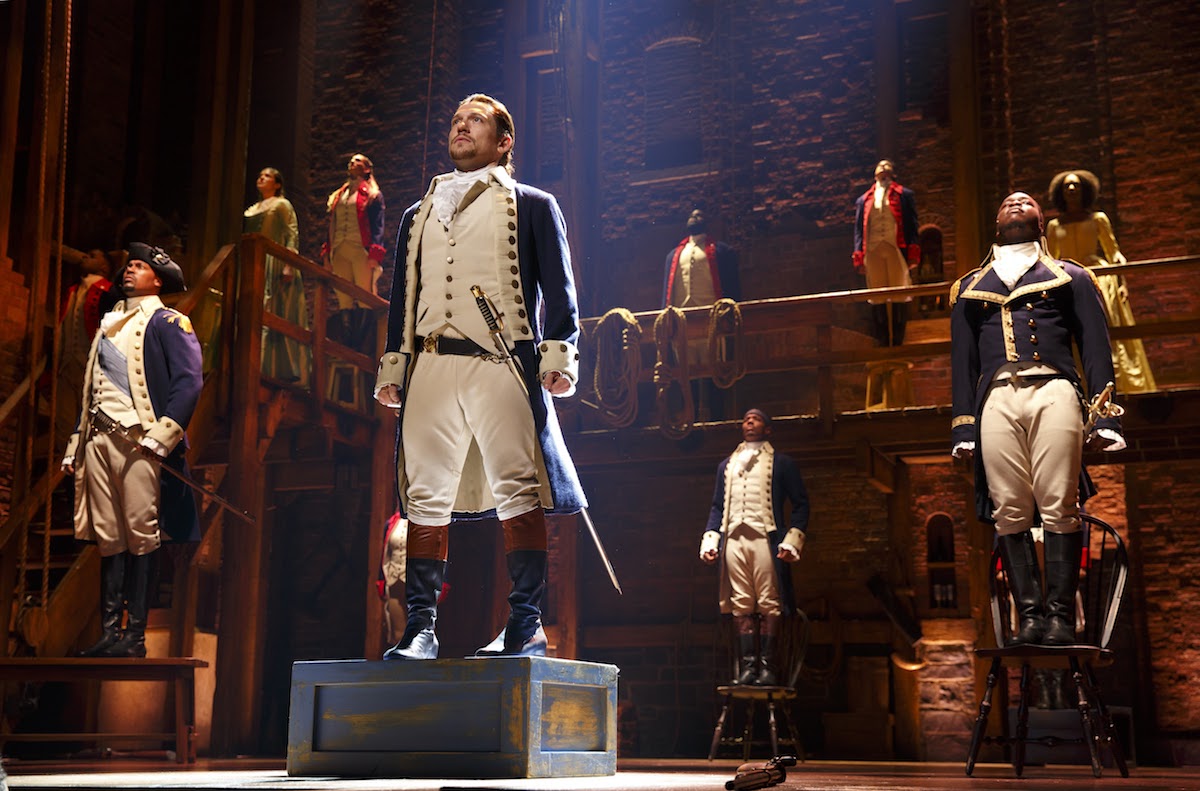 By Michael Dritto
As a student of theatre, I have to confess I never was particularly drawn to musicals. I mean, I liked a few of them, like the big ones. You know, Rent. Wicked. Spelling Bee. But I couldn't really name too many other musicals off the top of my head, or really any Broadway actors for that matter. All my theatre friends would jam out to musicals and name-drop Broadway stars all the time. Whereas, I preferred jamming out to hip-hop and rap. So you can imagine my excitement when I heard there was a hip-hop musical called In The Heights.
I never saw it, but I loved the music. So much so that I introduced it to my mom and brother, and they liked it too. So much so, that they went and saw it without me. Not cool.
In any case, it started my appreciation for anything and everything that Lin Manuel Miranda created. Especially when he just decided to drop the opening number to his soon-to-be-new-hit musical, Hamilton, at some event at the White House.
That opening number was so good. I played that thing on repeat for like a full week. I was so excited for the rest of it. It only took another four years, but then… it happened. My friend Courtney came back from New York with tales of seeing it workshopped on off-Broadway and how it was already perfect.
This is when the idea that I would never see this show started to pop into my head. Maybe, if I were lucky, I would get to see a really bad high school version someday.
"Yes. Finally," I thought. "I'm going to go to New York and see Hamilton."
Cut to: Hamilton opening with $1,000 dollar nosebleed seats.
Ok. Maybe I would wait awhile. I mean, the album had dropped on Spotify; I wasn't completely out of the loop. I could just wait until the hype dies down and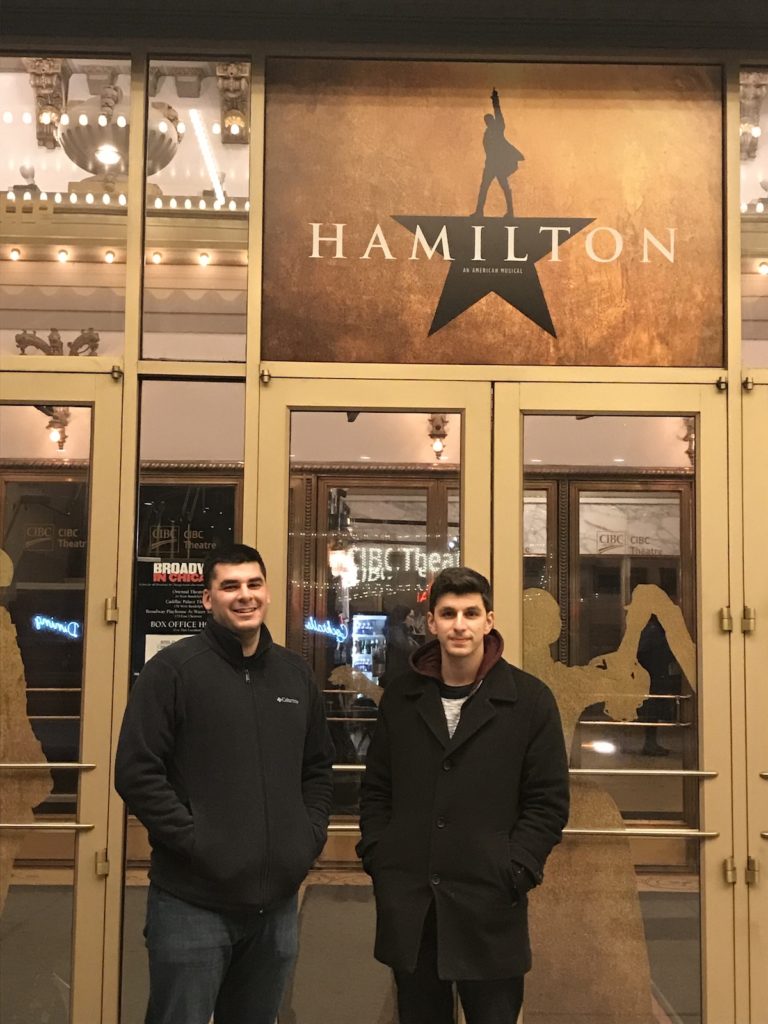 then ticket prices will drop.
Ha. Hahaha. Hahahahahaha. Yeah, right. Just an FYI, it's been like three years and ticket prices still are ridiculous.
This is when the idea that I would never see this show started to pop into my head. Maybe, if I were lucky, I would get to see a really bad high school version someday. In the meantime, I was going to accept my fate and go on about my life. It's not like I even lived in New York and was near it. I was in Chicago. I would just take solace in forcing my mom and brother to listen to it when we took road trips.
That is until my emotional rollercoaster took another abrupt turn. They had made an announcement: Hamilton was coming to Chicago. For it's own permanent run!
So excited. Much wow. Chicago tickets! Different city, different cast. Those are definitely going to be cheaper!
Hahaha. Yeah, nope.
Well. I mean, yeah. They were cheaper, but they still weren't cheap. Hamilton is still this stupid phenomenon, and I'm not special for wanting to go see it. It felt like Hamilton was Gandolf telling me that, "I shall not pass." Ugh.
Fine. Chicago at least has a lottery. I can enter into the lottery every day until I win. Every day. Until I win.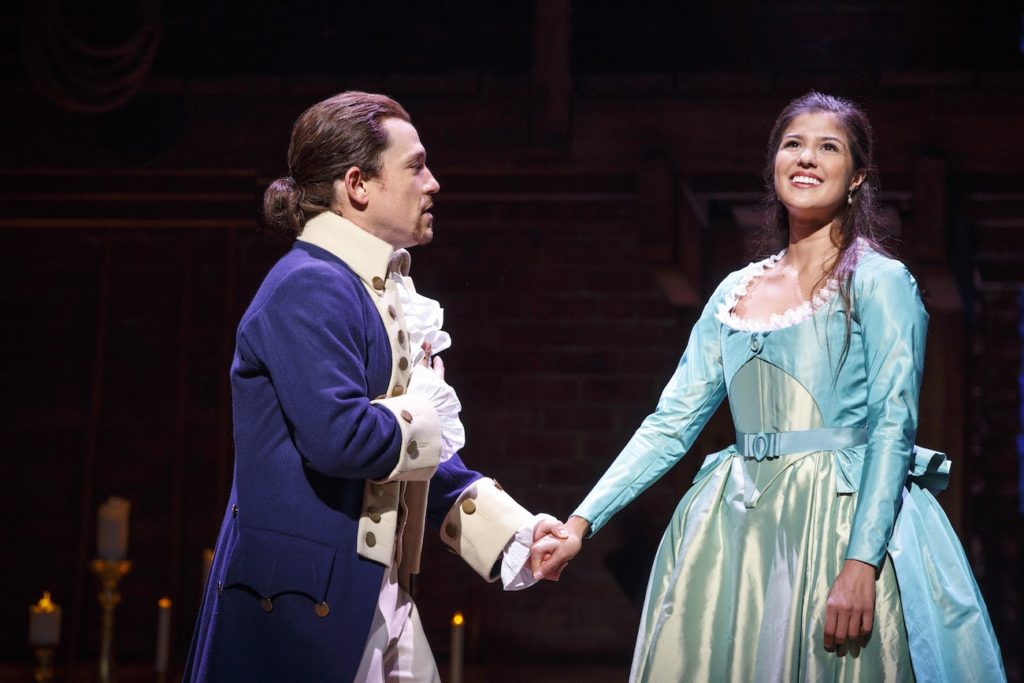 Fast forward a year and a half to me being even more convinced that I would never see this show. Keep your hopes up for that high school production, Michael.
With this in mind, I went back to Florida (where I was born and went to school). Except, fun fact — I never officially graduated. I should have five years ago, but I never took a math class. Something you think you would be able to take online, but I guess my school felt differently. So I went back to Florida. I was a snowbird now. I would get to spend Christmas in a hot tub.
But then, something happened. My mom surprised my brother and I with tickets to Hamilton! In Chicago! Two days before my final exam.
Ok. Not super ideal, but I was going to get to see Hamilton! Finally! It just took me leaving Chicago to go to Florida to go back to Chicago before going back to Florida before I finally returned back to Chicago to do it. Still pretty awesome.
Well, y'all, I saw the show this last weekend.
About the show: It was great. That's it. The show was great. I'm not going to talk about the show. Everyone knows it's great. And if you don't, then you must live under a rock, and if you live under a rock in this day and age, how does your rock not have wi-fi?
My mom paid an arm and a leg to get us tickets in the very last row, and I balled my stupid eyes out for every song. I couldn't even see the upper levels of the stage because we had the balcony obstructing our view. Also because of the sobbing.
After waiting what for what felt like eight years, I got to see Hamilton. I can tell you all that the accumulation of so much want being satisfied resulted in tears.
In the end, all I can say is: It was worth it.
Also, I passed my math class. Good things happen to good people. Or at least good things happen to OK people who pay their taxes, right?