Local Corner: Exploring Chicago's popular Six Corners intersection in Wicker Park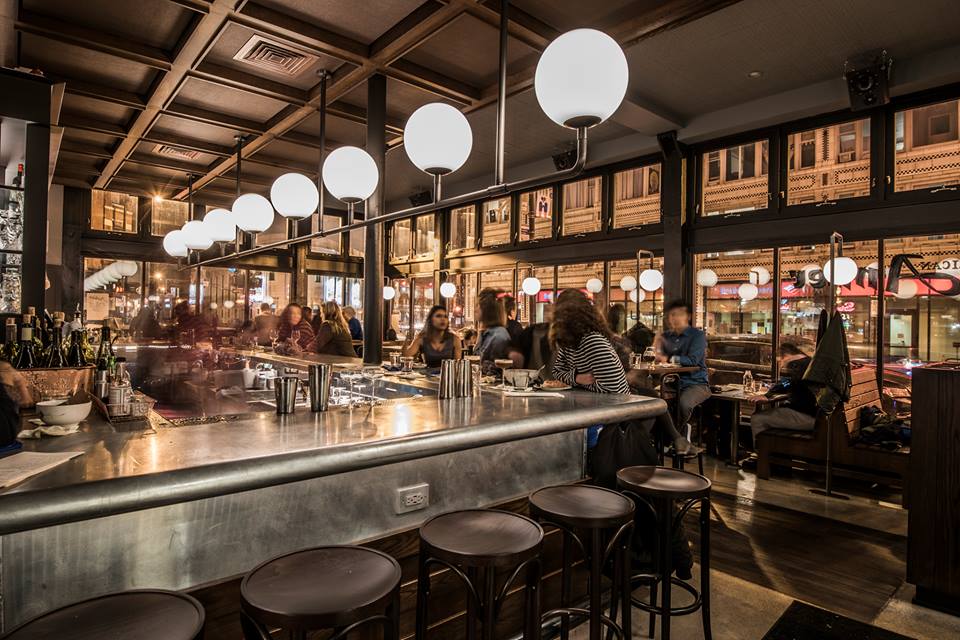 Exploring Chicago's neighborhoods one intersection at a time
Featured Corner: Milwaukee, Damen, and North in Wicker Park
By Jonathan Mandel
Publican Anker
1576 N. Milwaukee Ave.
PublicanAnker.com
With an aesthetic mixing industrial and modernist styles, Publican Anker, a new addition from the popular One Off Hospitality Group (think Publican, Avec, Big Star, The Violet Hour, etc.), is a creative take on the classic gastropub. Inventive American cuisine, mostly meat- and fish-focused, is priced in the $10 range. With a good selection of local craft beers and a full bar, this makes for a great date spot. But make sure to reserve a spot — by 6 p.m., it's packed!
Furious Spoon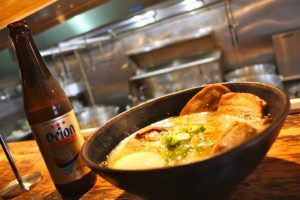 1571 N. Milwaukee Ave.
FuriousRamen.com
As ramen restaurants proliferate across Chicago, Furious Spoon maintains its standing as one of the tastiest. This local chain serves delicious ramen in casual and fun environs. Tall wooden benches line the wall, and the latest hip hop bounces through the speakers. It's bright, colorful and affordable. The rice bowls are a great option if you aren't in the mood for ramen.
Dove's Luncheonette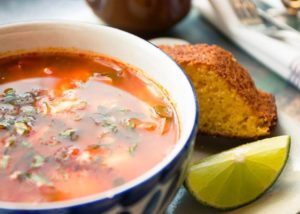 1545 N. Damen Ave.
DovesChicago.com
In spite of the insidious intimation of its name, Dove's is open for breakfast, lunch and dinner. Dove's is a Southern-style diner with Mexican flavors and a hardy Chicago atmosphere. Every inch of Dove's is packed with communal countertops, retro stools and their enraptured occupants enjoying some of Chicago's most eclectic comfort food. It can't be easy to be situated right next to Big Star, one of the most popular taco restaurants in the city, but Dove's manages to hold its own gracefully. The restaurant is busy and buzzing with energy, but they do have a few reservations available on weekdays.
Cafe Robey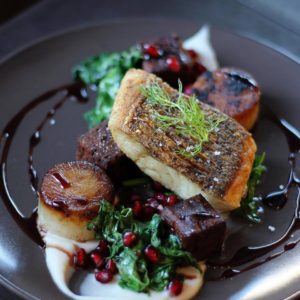 2018 W. North Ave.
TheRobey.com
Cafe Robey is the sort of place where you take your parents out to an expensive dinner when they come to visit. Or, more appropriately, where you invite your parents to take you out. The interior is modern and surprisingly spacious, considering that it's fit into the skinny and somewhat claustrophobic Northwest Tower, an Art Deco giant, and one of the first skyscrapers to be built outside downtown. Situated on the ground floor of the Robey Hotel, the Cafe serves up fancy American fare in a quiet, candlelit retreat from the bustling Six Corners just outside.
Tapster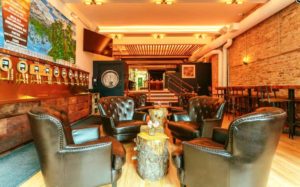 2027 W. North Ave.
TapsterChicago.com
Tapster, located in the old Trencherman space, is a magical adult Disneyland. Beer, wine, cocktails, coffee, even kombucha — they have it all on tap! They utilize the frozen yogurt system of service, so customers can literally grab a glass, walk up to the taps and pour themselves a glass of whatever they like. The neon-lit, exposed-brick space is open, hip and hopping. Like any good bar, they have a weekly trivia night, but the programming doesn't end there: Come in Tuesday for open-mic comedy, or Thursday for 10 a.m. yoga and drinks. Plus, they have an assortment of snacks, charcuterie boards and sandwiches if you get the drunchies.
Subterranean
2011 W. North Ave.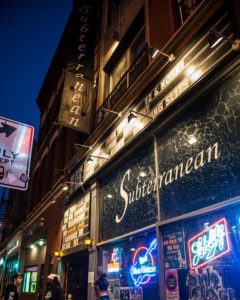 Subt.net
Subterranean, or "Sub-T" as it's affectionately known to its patrons, is hardly underground anymore, and for good reason — it's one of Chicago's best music venues. The downstairs portion offers a conventional bar and some more casual live music, and the upstairs room offers some of the hottest up-and-coming artists touring through Chicago. Even if you're all the way back against the minibar — which, like most music venues, pedals crappy beer for outrageous prices — you're no more than 50 feet from the stage, and balconies allow fans to look down on the performers from just above their heads. You can't beat the intimacy of Subterranean; frequently, artists hang out after the show to mingle with fans. Tickets are cheap and, for better or worse, most of its shows are 17 and up. It's never a bad idea to keep up to date with Subterranean's event calendar.
Flat Iron Arts Building
1579 N. Milwaukee Ave.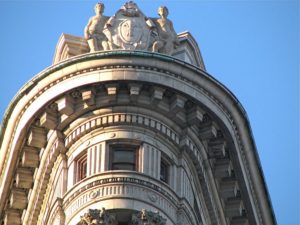 FlatIronArtsBuilding.com
The intricately designed Flat Iron Building is now home to an artist colony, multiple hair salons and a small comedy theater, to name a few of its occupants. Rich canvases line its narrow hallways — some displayed nicely on the walls, others piled haphazardly against them. The first Friday of every month, artists open their studios from 6-10 p.m. If you're in the area and looking for an arts-related way to spend your time, chances are that there's something going on in the Flat Iron that day. And if there's not, just wait a few hours until Debonair Social Club, a colorful nightclub, opens its two floors of bars, food and DJs.
Myopic Books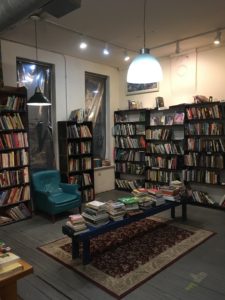 1564 N. Milwaukee Ave.
MyopicBookstore.com
Shelves overflowing with used books, reading tables overlooking Milwaukee Avenue, cashiers with long beards and glasses — what more can you want in a bookstore? Browsing through Myopic Books is like wandering through the home of the most intellectually curious hoarder in the world. Though it has ample shelves for subjects like conceptual film, sociology and even the occult, more traditional genres like fiction, poetry and biography find more than ample expression across multiple rooms and floors. Prices are often unreal, and their collection is incredibly varied, as classics, contemporary works and obscure rarities can be found tucked throughout this old wooden sanctuary.
La Colombe Coffee Roasters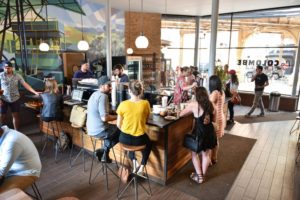 1552 N. Damen Ave.
LaColombe.com
La Colombe is all about its coffee. The Philadelphia-based chain has opened a number of locations around Chicago, and based on their continuing popularity, it would come as no surprise if that trend continues. Located directly underneath the Damen Blue Line stop, La Colombe has limited seating, but what really draws visitors in are the lattes and black coffee, served on tap. The lattes are so rich that many customers favor the "pure black and tan," a combination of latte and black coffee.
Fairgrounds Coffee & Tea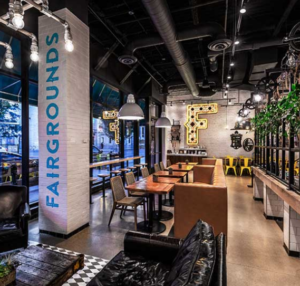 1620 N. Milwaukee Ave.
Fairgrounds.cafe
For fans of craft coffee and tea, Fairgrounds is a must. This intimate cafe puts as much thought into its design as its menu: It mixes bright, modern furniture and vivacious plants with antique-looking copper cups and worn wooden tables. Fairgrounds offers flights of domestic coffees and organic teas, and rotating taps featuring a variety of coffee, tea, nitro and matcha beverages. Predictably, food and drinks are on the expensive end of the spectrum, but their breakfast is exciting and well priced. They have an ample kids' menu, too, and offer creative snacks like molletes and cheese dip alongside more traditional salads and sandwiches. Also exciting are the elixirs, elaborate coffee and tea creations, and the open sparkling water tap. Some real class.