First Look: Bailiwick's "Murder Ballad" dives into the consequences of love with a rocking, four-character musical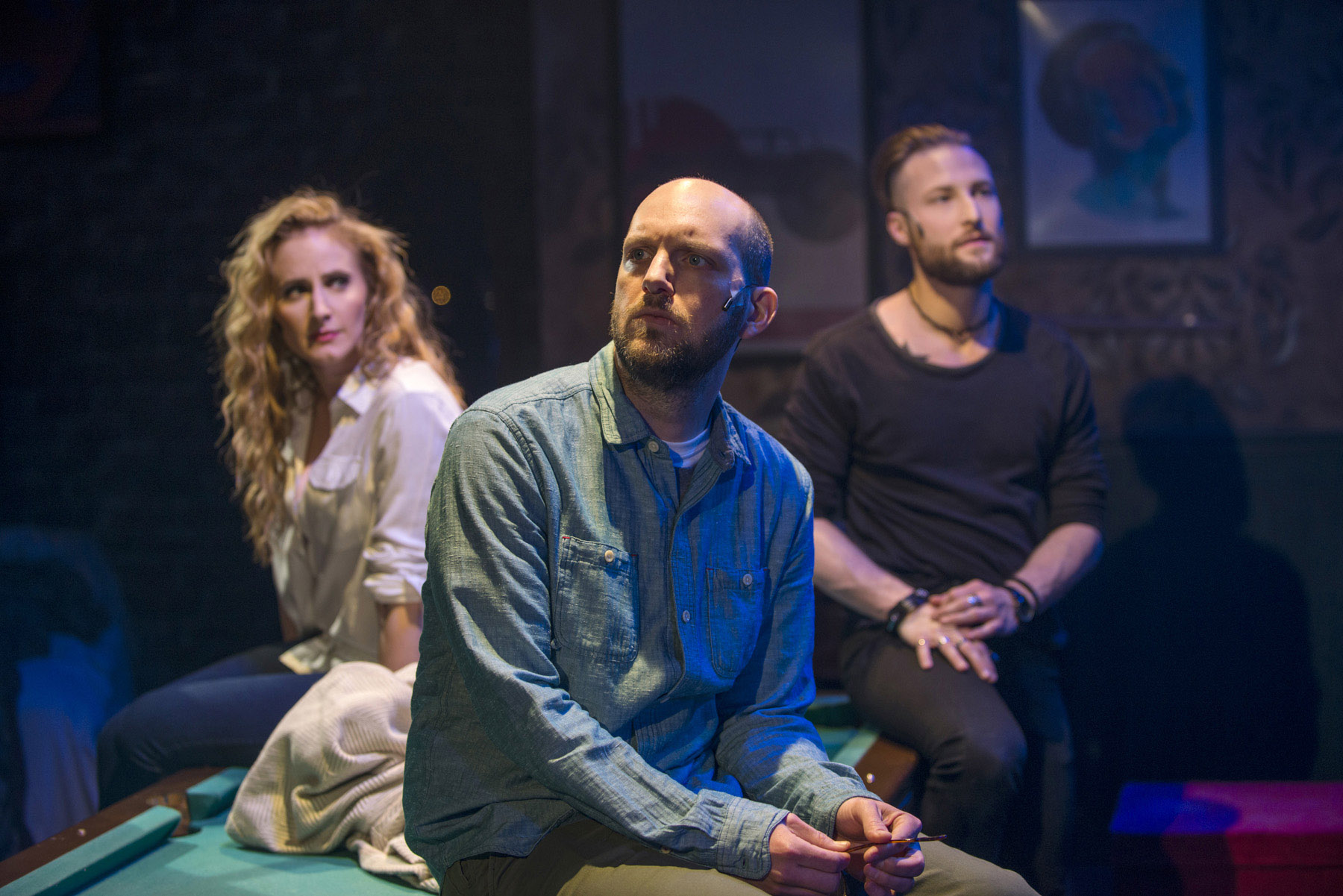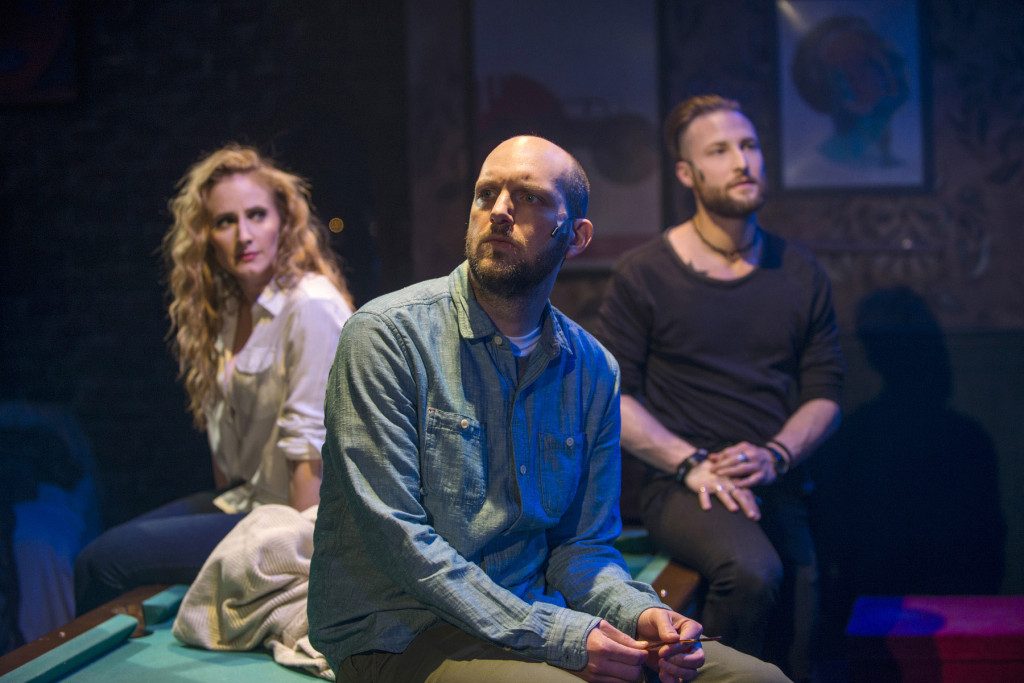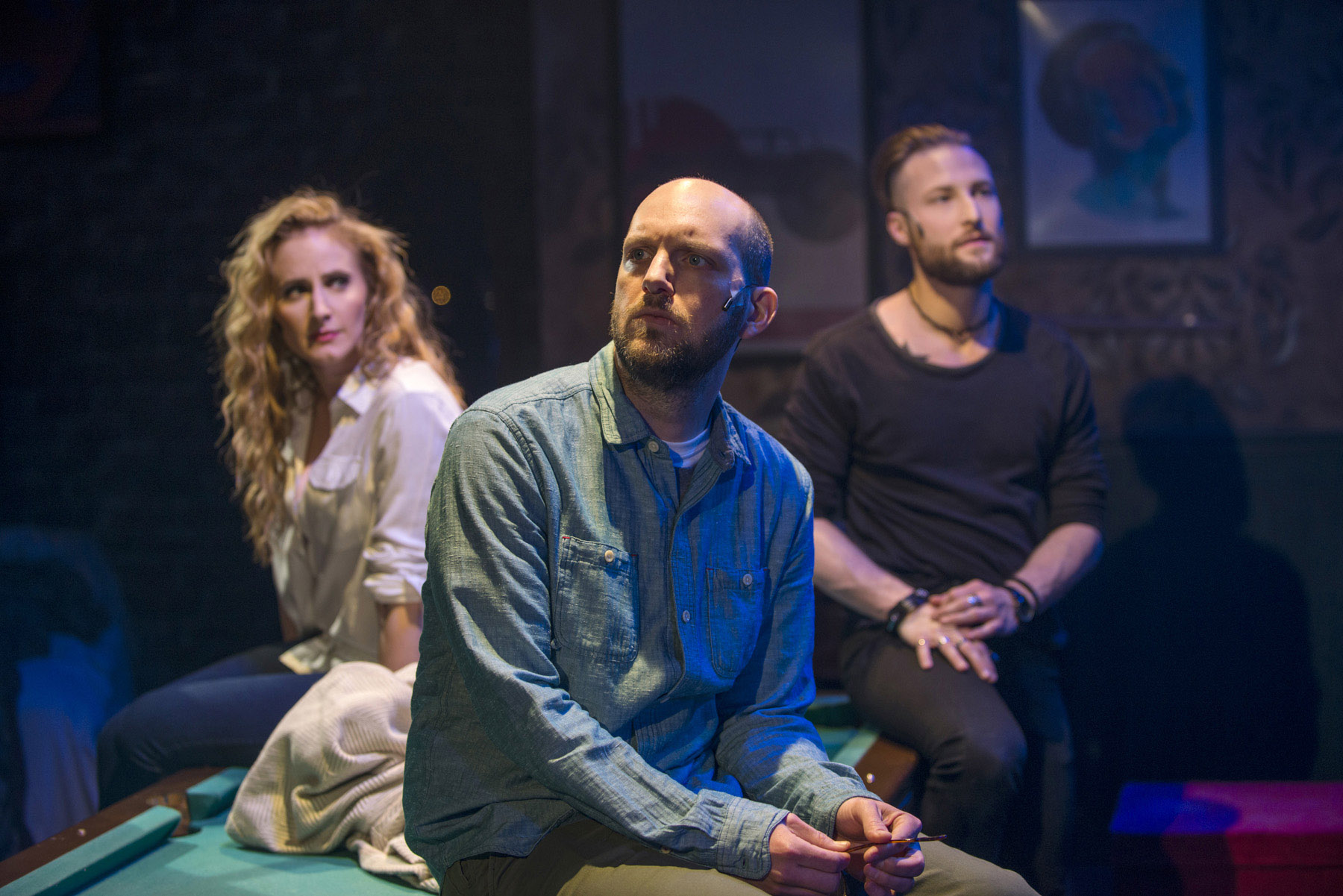 By Brian Burke
Playing at: Flat Iron Arts Building, 1579 N. Milwaukee Ave. in Wicker Park. Through May 9, 2015. www.BailiwickChicago.com
Basic storyline: A love triangle gone wrong, the story begins in downtown New York City with Sara and her bartender boyfriend Tom. After Sara leaves the abusive relationship with Tom, she immediately bumps into Michael, a PhD in poetry. Sarah and Michael end up forming what looks to be a perfect life on the Upper West Side and start a family. But Sara needs an escape, and her bad-boy ex, Tom, lingers in her mind. After an affair, the triangle builds to an exciting close.
What stood out: The vocals were exceptionally impressive for the tight little studio. The Flat Iron Arts Building offered a limited space that intertwined the set and the seating. This gave the actors freedom to interact with the audience, and it was one of the highlights to see Tom take a selfie with an audience member mid-number. Though it was a confining set,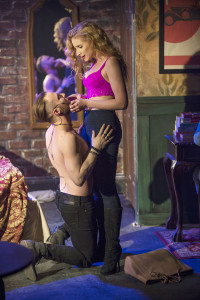 each actor blew the house down with their fine voices and shockingly good harmonies.
On another note, you'll love to hate these characters. None of them are likable, not even the perfect husband, Michael. The only character you do look forward to hearing from is the narrator. Her beautiful voice and sassy approach bring a comedic relief amidst Sara's horrible mistakes. There is a brilliant twist at the end I will not disclose, and as a whole, the cast had apparent chemistry and absolute charm.
Final thoughts: The music rocked, but the lyrics happened to be a bit cliché. Though there were a few good one-liners, like, "They're living in a French film," the numbers weren't too creative. This may be due to the overall theme of love, so I could be a little biased. But if you like soft rock, this is a musical for you. I caught myself looking up the soundtrack on YouTube, it's that good.
When you enter the building, look out for the Murder Ballad stage directions. It's a bit hard to find on the third floor. You'll see a comic book store and an unnecessary fog coming from the stage on the right. But the set does create an intimate environment that's perfectly artsy and dark, and that is part of why I highly recommend the show — for the experience.