Inside Scoop: CimmFest, Uptown Underground opens, Irish art and events at City Winery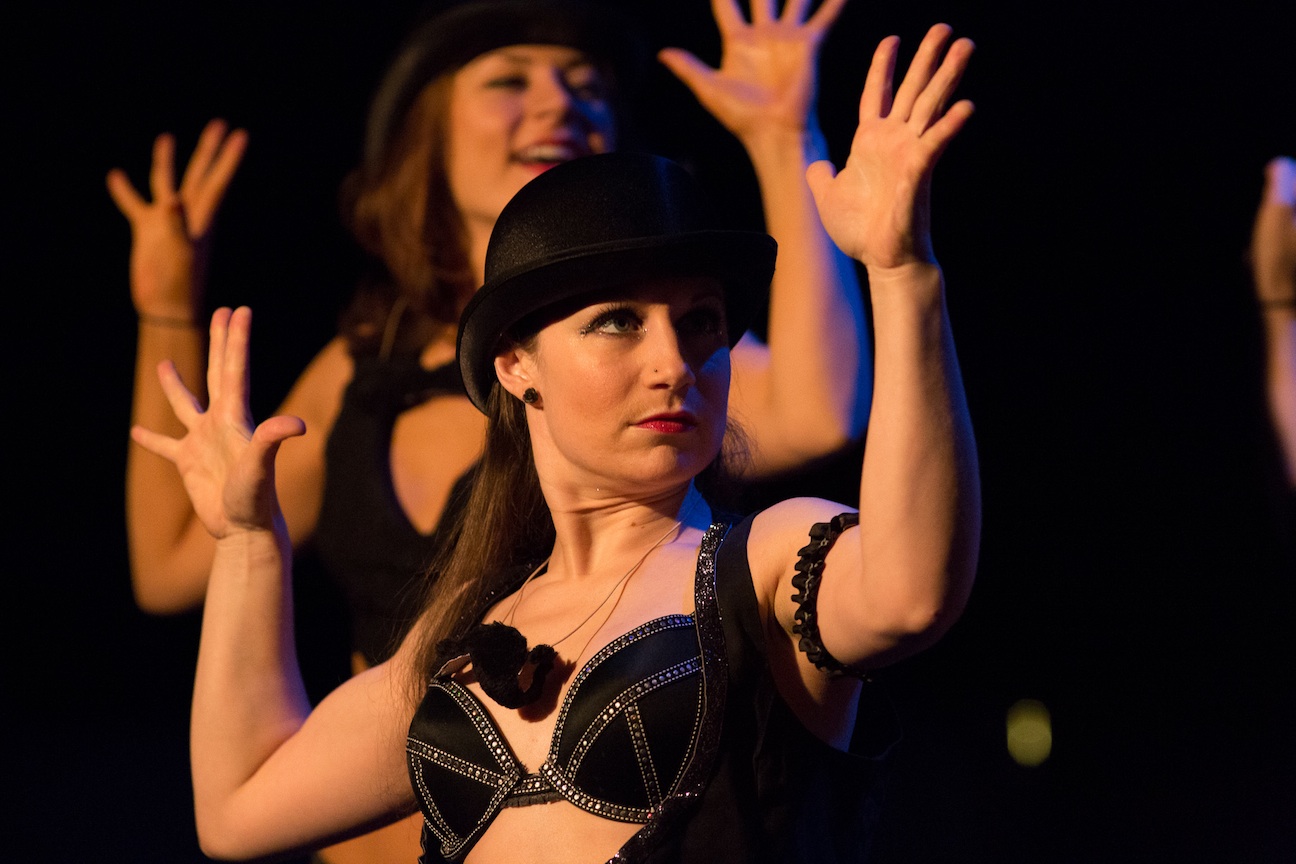 Your ads will be inserted here by
Easy Ads.
Please go to the plugin admin page to set up your ad code.
Learn what's hot and what's happening in Chicago this spring
CIMMFest celebrates music and movies April 16-19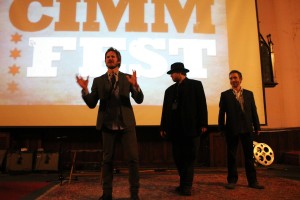 The seventh Chicago International Movies & Music Festival (CIMMfest), the annual four-day showcase celebrating the inseparable connection between music and movies, unspools April 16-19, 2015. This year the multi-venue festival expands beyond its home base along the Milwaukee Avenue corridor — from Wicker Park to Logan Square — to include events in North Central, Lakeview, Hyde Park and Pilsen.
Early bird four-day festival passes are currently available for $55 at www.CIMMfest.org
Uptown Underground adds jazz, burlesque spice to Uptown
The Uptown Underground, at 4707 N. Broadway, opened in February after a lengthy dispute with the city and state over the art form of burlesque and the sale of liquor. The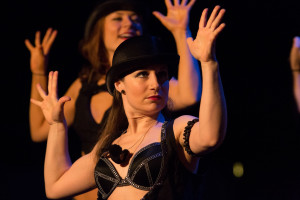 Uptown Underground features retro-entertainment, cabaret, comedy, magic, burlesque and jazz, and it's the new home of the long-running weekly hit The Kiss Kiss Cabaret.
Located below the Broadway street level, the Uptown Underground is a 7,000-square-foot, retro-themed adult entertainment (meaning geared towards an 18-plus audience) venue with a 150-seat Moonshine Mainstage and a 50-seat Starlight Lounge. In a building that spans back to 1926, the Uptown Underground features a full-service bar, vintage arcade games and other jazz-age treats for patrons.
For more information and complete schedule of events, visit www.UptownUnderground.net
Ireland: Crossroads of Art and Design exhibit opens at the Art Institute
They say that when you look at an iceberg, you're only seeing about 10 percent of its total size, and the rest is submerged underwater. The same can be said for most art museums — at any given time, around 90 percent of their art is tucked away in storage.
The Art Institute's new exhibit, Ireland: Crossroads of Art and Design is a chance for some of those treasures in storage to be put on display. It is also a chance for Christopher Monkhouse, the curator of European decorative arts at the museum, to share a collection he has been mentally building since a 1966 trip to Ireland.
"We have one of the great collections of miniatures," Monkhouse says, "but they are never on display."
The miniatures — tiny portraits done in watercolor on ivory — are on display now, along with about 300 other pieces.
The exhibit, located in Regenstein Hall, focuses on art made between 1690 and 1840 either in Ireland or of Irish origin. The entrance hall welcomes you with a map of Ireland and two wall-sized photographs of the Irish countryside. Music composed and recorded just for this exhibit plays in the background for a sense of place.
Types of art range from bookbinding to glass etching to textiles to more traditional paintings. One display case holds a pair of polychrome ceramic candlesticks — two of only three in the world. Another gallery has ink and watercolor drawings of carriages. Nothing too special, except they are on cut, layered paper. Monkhouse says these types of drawings were used to customize carriages back in the day, and are extremely rare survivals.
The exhibit is filled with just such rare survivals, and pieces that never made sense with other exhibits. A beautiful crystal and brass chandelier, one of the Art Institute's own, is an example. It had been in storage because it just didn't fit in anywhere. For now, at least, it has found a home.
Your ads will be inserted here by
Easy Ads.
Please go to the plugin admin page to set up your ad code.
Ireland: Crossroads of Art and Design runs through June 7. Audio guides are available for $7 (or $5 for members). www.ArtIC.edu
— Emily Clement
Rainforest Adventure's extended run at the Notebaert Nature Museum
The Peggy Notebaert Nature Museum is introducing five new species of live animals for guests to interact with, highlighting the second half of Rainforest Adventure's extended run.
This family-friendly exhibit gives guests the opportunity to experience the wonder, beauty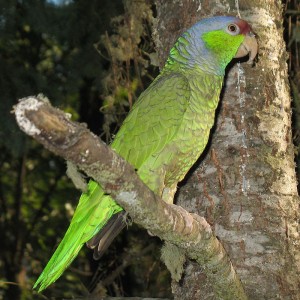 and diversity of a rainforest this spring without leaving Chicago. The exhibit highlights how the health of rainforests is influenced by the choices people make each day.
"It is amazing to see the way people connect to the animals in the exhibit," said Deborah Lahey, the museum's president and CEO.
The five new animals are: Dumeril's boa — non-venomous snake that stretches to seven feet; lilac-crowned Amazon — green parrot that features an almost sky-blue crown and an average life span is about 50 years; green aracari — nests in tree hollows and cavities as the smallest member of the toucan family; green tree monitor — bright-green tree-dwelling monitor lizard with a tail longer than its legs; Henkel's leaf-tailed gecko — also known as flat-tailed geckos, the eight species of these animals are all native to Madagascar.
Other exhibit highlights include the chance to see the physical characteristics of tropical rainforests, including the diversity and beauty of their environments, climb a model kapok tree, explore a gorilla nest, become a research assistant and much more.
Rainforest Adventure will run through May and is included with the price of regular museum admission. Located at 2430 N. Cannon Drive in Chicago's Lincoln Park. Visit www.NatureMuseum.org for more information.
City Winery hosts an array of events this spring
The West Loop's City Winery is serving up a hearty slate of food and beverage events throughout the spring and summer for vinophiles of all tastes and vintages.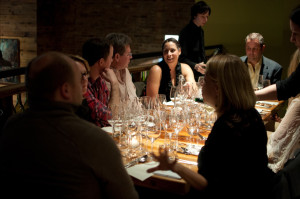 Spring wine and food class series (April-June): Shared professional tips on what you really need to know about wine and food pairing to use your wine savvy in the real world.
Wine and beer dinners: Enrica Rocca Prosecco sparkling wine dinner on April 9; Wine vs. beer dinner with Founders Brewing April 17; The Wine Coach — Something to Wine About with Laurie Forster April 25; Australia wine dinner with Yangarra Wine April 27; Paso Robles wine dinner June 2; Paso Robles public tasting June 3.
West of West (WOW) Wine Festival May 20: At this public tasting, West Sonoma Coast Vintners presents WOW Chicago, offering wine lovers an inside taste of some of the most acclaimed cool-climate wines from California's Sonoma County.
City Winery is located at 1200 W. Randolph in the West Loop. A detailed schedule of upcoming wine events, with ticket links, is viewable at www.CityWinery.com/Chicago
Your ads will be inserted here by
Easy Ads.
Please go to the plugin admin page to set up your ad code.