First Look review: The Goodman's "Rapture, Blister, Burn" tackles decades of feminist theories with a smart, funny approach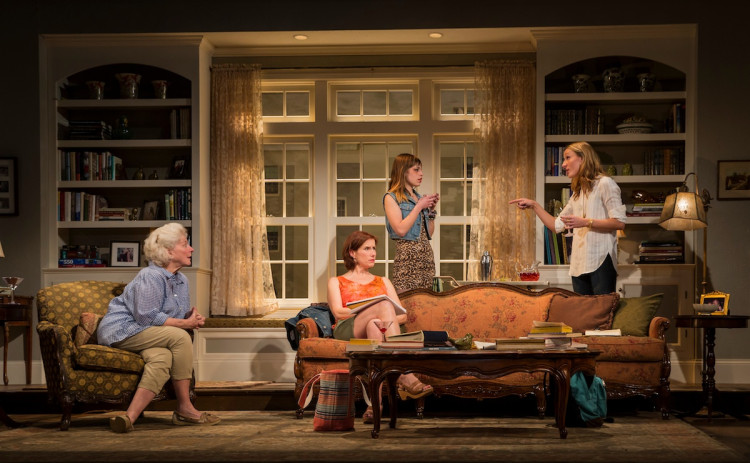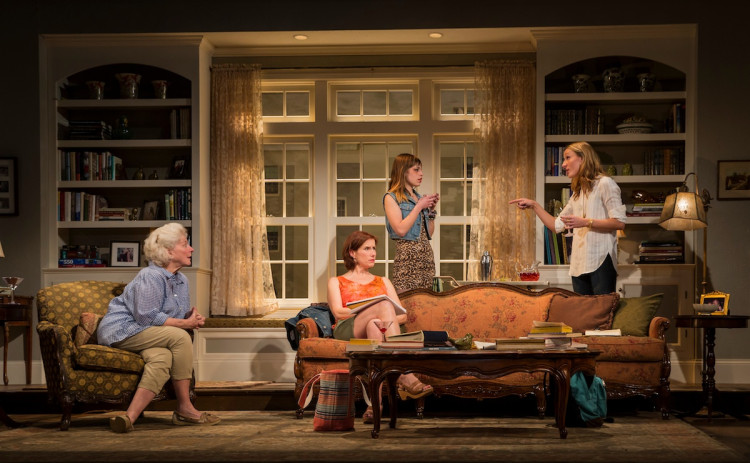 By Corey O'Day
Playing at: Goodman Theatre, 170 N. Dearborn, through Feb. 22. www.GoodmanTheatre.org
History: Pulitzer Prize finalist, Rapture, Blister, Burn was written by Gina Gionfriddo and directed by the celebrated Kimberly Senior in her Goodman debut.
The title is taken from lyrics in a Courtney Love song, "Use Once and Destroy," which associates love with heroin addiction. Despite the bleak image the title reference conjures, Rapture is often upbeat, stealthily funny and entirely relatable.
Basic storyline: Catherine and Gwen chose opposite paths after graduate school. Catherine focused on her career and gained notoriety for her scholarly work on feminism. Gwen married their mutual friend and had two sons. After being estranged for more than a decade, the women reunite and find that each is unfulfilled in opposite ways. Catherine wishes for a family, and Gwen wishes she had finished school and considered her career.
They are joined by Avery, a 21-year-old college student of Catherine's who has her own ideas of what a woman's life should look like, and Catherine's mother, Alice, who is 70-something and came of age in an era where women weren't asking these questions yet. In a highly comical and unlikely turn of events, Catherine and Gwen attempt to switch places and really flesh out the "grass is greener" conundrum.
What stood out: Rapture, Blister, Burn explores difficult, intellectual questions from a very accessible and comedic angle. The dialogue is smart, but not contrived or out of character. The cast is tremendously talented and oozed authenticity. Rapture examines various feminist theories through the years, but is never heavy-handed or preachy. It asks, in this third-wave feminism world, how do men and women negotiate their equality? Catherine notes, "My middle-aged observation is that, in a relationship between two equals, you can't both go first."
The play doesn't draw any conclusions. It examines the perspectives of four different women from three different generations, but Gionfriddo doesn't presume to tell us the "right" answer. We may see Alice as a bit outdated, Avery as a bit short-sighted, and Gwen and Catherine as occasionally oblivious, but each woman brings her own wisdom to the conversation. There is not one character without something important to say.
Final thoughts: While this play focuses largely on women and feminism, the issues are not necessarily gendered. The message of Rapture, Blister, Burn will ring true for anyone who struggles to reconcile their ideals with reality.