Need last-minute plans for your Chicago Valentine's Day? We've got you covered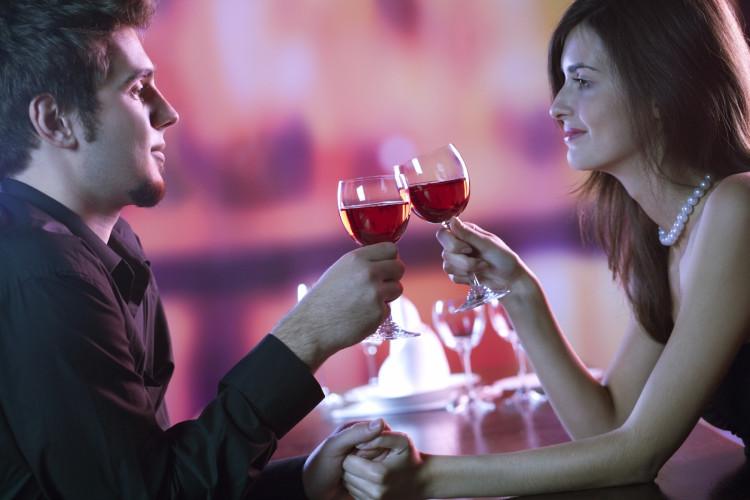 Your ads will be inserted here by
Easy Ads.
Please go to the plugin admin page to set up your ad code.
A few quick ideas in case you're still searching for Valentine's Day plans — as a couple or a single
By Gabriella Mikiewicz
Deleece
3747 N. Southport
www.Deleece.com
Celebrate Valentine's Day all weekend long with a romantic three-course dinner at Deleece. Menu items include a tasty lobster bisque with fresh chives, filet mignon and macadamia-crusted branzino. For dessert, your partner and you can dip fresh fruit into a house-blend of Belgian chocolates melted to indulgent perfection.
Ani Sushi + Japanese Restaurant
3056 N. Lincoln Avenue
www.AniChicago.com
The Valentine's Day couples menu serves two people for $100 and includes seared madai, rack of lamb and togarashi-spiced chocolate mousse. Pair these authentic dishes with a seasonal cocktail or try an interesting sake or Japanese beer.
Viand Bar & Kitchen
155 E. Ontario Street
www.ViandChicago.com
With live music adding ambiance to your dinner, what can be more romantic than Viand's three-course prix-fixe menu that includes a delectable selection of meats, seafood and desserts for sharing.
Fleming's Prime Steakhouse & Wine Bar
25 E. Ohio Street
www.FlemingsSteakhouse.com
With more than 100 wines to choose from and steak cooked to perfection, the three-course Valentine's menu ($59.95) features filet mignon and pecan-crusted salmon or lobster tail.
Your ads will be inserted here by
Easy Ads.
Please go to the plugin admin page to set up your ad code.
50 Shades of Grey showing and drinks at Lobby Lounge at Showplace Icon Theatre
150 W. Roosevelt Road
www.ShowplaceIcon.com
Visit this theatre for the highly anticipated opening of 50 Shades of Grey and stop by the Lobby Lounge for themed drink specials ($12) like 50 Shades of Grey Goose (Grey Goose cherry noir, strawberry schnapps, Godiva liqueur, half and half), and Sparkling Spanking (sparkling peach moscato, peach schnapps, cranberry).
"It's Just Brunch" Singles Social Event at Joe Fish
445 N. Dearborn Street
www.RosebudRestaurants.com
Starting with a glass of champagne and shucked oysters at 11 a.m. on Valentine's Day morning, singles can mingle over other delicious bites at this newish seafood restaurant in River North.
A Party Under the Stars at I|O Urban Roofscape
127 W. Huron Street
www.IOGodfrey.com
This Valentine's Day party is located on a beautiful glass-covered rooftop with a gorgeous view of the city. The event starts at 9 p.m., and there is a 7 p.m. seated dining option available, too.
Screw Cupid Anti-Valentine's Day Pub Crawl
Redmond's, Durkin's, Duffy's, & McGee's in Lincoln Park
www.Bar1Events.com/screwcupid.php
The Screw Cupid Pub Crawl is returning for its 16th year this Saturday from 8-11 p.m. and includes a food buffet, domestic drafts, Cupid punch, and trolley transportation to and from all five bars. The $25 fee includes a meal package and eight drink tickets.
Anti-Valentine's Day Party at Woodhaven
712 N. Clark Street
Starting at 8 p.m. on Valentine's Day, head over to Woodhaven's anti-Valentine's party and indulge in some much-needed comforting drink specials with like-minded people: $4 domestics, $5 Skyy cocktails, and $6 Jameson and cinnamon whisky shots.
Your ads will be inserted here by
Easy Ads.
Please go to the plugin admin page to set up your ad code.