Shop Around the Corner: Abbey Brown Soap Artisan & Gift Shoppe offers all-natural, handmade products crafted by local artists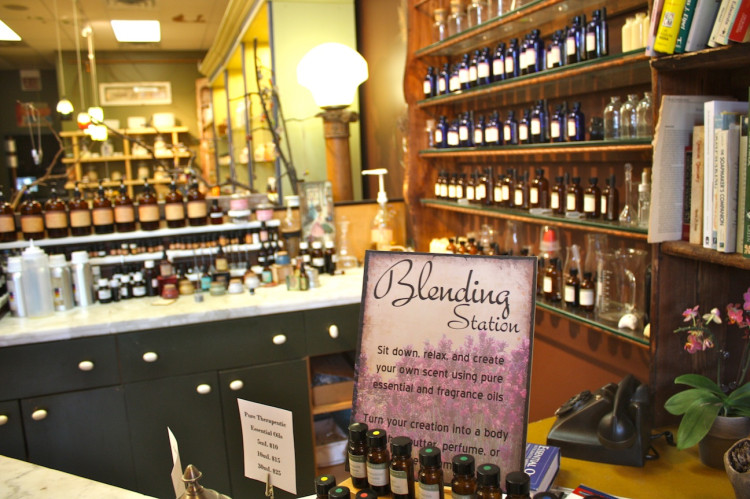 By Maddy Bourque
Abbey Brown Soap Artisan & Gift Shoppe
1162 W. Grand
www.AbbeyBrown.com
Abbey Brown Soap Artisan & Gift Shoppe is a cozy and aromatic soap boutique sitting on the outskirts of West Town. Specializing in artistry and local business, Abbey Brown carries a collection of all-natural, handmade products crafted by more than 50 local artists, including their own brand, which is created in an in-store soap kitchen.
"All of our ingredients begin as something you can eat," says founder Deborah Kraemer, emphasizing the importance of organic and pure quality merchandise. From skincare to candles and jewelry to essential oils, every Abbey Brown product is both created and packaged with an artistic eye.
Notable selections include pet products, a men's line, seasonal scents and a Chicago-oriented display of El-themed candles that smell how we all wish the red line would. Abbey Brown's most popular items are the shea butters and healing salve, designed to protect and soothe skin.
Abbey Brown is not just a gift shop or a resource for hygiene; the warm and familial boutique also offers classes and events to learn to create your own handcrafted soaps.