Chicago Insider: Kira Leigh on RPM Steak, cocktails at the Godfrey and how to spend a fall Saturday in the city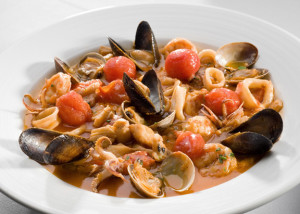 Name: Kira Leigh
Occupation: Dedicated concierge
How long have you lived here? Lifelong Chicagoland resident
What do you like best about your city? All the cultural activities and diversity our city offers.
Best meal you've had recently: RPM Steak. Hosting the environs of modern luxury and professional management. This new hotspot is sure to attract celebs, power players and VIPs.
Favorite big-name restaurant? Piccolo Sogno, which translates to "little dream" in Italian, features seasonal rustic Italian with a whimsical ambiance.
Favorite hidden gem restaurant: The crown jewel of Logan Square, Masada has an enchanting Moroccan patio. It's the perfect venue to share with someone special.
Best sports bar to watch the game? A nice Irish sports bar like Fado to enjoy some free Chicago-style blarney.
A great night out with friends usually includes… live entertainment and inspired cocktails at a buzzworthy new nightclub like I/O at the Godfrey.
Favorite store or best shopping area: The eclectic shops in Bucktown and Wicker Park.
The best way to spend a fall Saturday in the city: Start the day with a lakeside bike ride, followed by an easy-going afternoon flitting around Lincoln Park Zoo. Stop for a freshly baked almond croissant at Vanille Patisserie and browse the charming boutiques of the adjacent Old Town neighborhood. Venture on to an early evening reprise at Whiskey Trust for a sustainable dinner and mixologist-driven cocktails.
Secret Chicago spot: Violet Hour in Wicker Park. Locate the hidden entrance to discover a playful Alice in Wonderland type of interior and creative libations.
Underrated activity in the city: Exploring the Driehaus Museum, an old mansion that exemplifies the Gilded Age in Chicago.
What's one place you hear great things about but have yet to try? Alinea. The experience sounds tantalizing.