Chicago's iconic architecture series: The Chicago Cultural Center, Music Box Theatre and Drake Hotel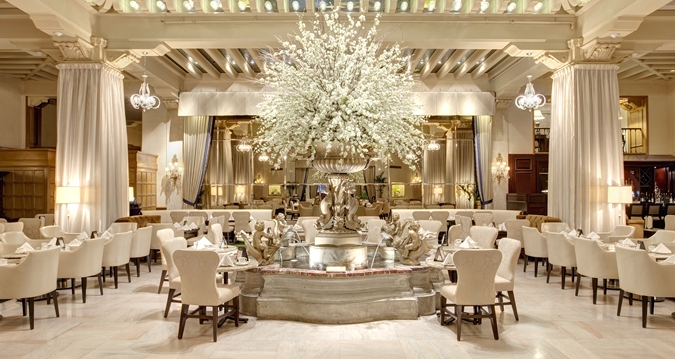 Kicking off a series on Chicago's most historic buildings: The Chicago Cultural Center, Music Box Theatre and Drake Hotel
By Scott Hartge
Chicago Cultural Center
Location: 78 E Washington St.
www.CityOfChicago.org
History: The breathtaking Chicago Cultural Center was originally Chicago's first public library. The building is more than 100 years old and was designated as the Chicago Cultural Center in 1991. It has been one of the most visited tourist attractions in the city since.
What's happening: The Cultural Center has an immense amount of activities to choose from year-round, including weekly tours showcasing the building's beautiful, grandiose architecture. Luckily, admission is free. Every Wednesday, classical music concerts are held in the large, open Preston Bradley Hall. Various art galleries are also on display throughout the building. Attendees can experience the psychological journey of Sabina Ott's: Here and There and Pink Melon Joy or view the peculiar sculptures in Topography of Tension: Frank Connet.
Fun facts: The Chicago landmark is also home to the largest stained glass Tiffany dome. The structure boasts an impressive 30,000 pieces of glass.
The Music Box Theatre
Location: 3733 N. Southport Ave.

www.MusicBoxTheatre.com
History: The Music Box opened its doors in 1929. The elegant theater, with its dark blue ceiling, twinkling stars and moving cloud formations, has kept its original design since opening.
What's happening: Since the early 1990s, The Music Box has been a staple in Chicago for independent, cult and foreign films. Along with daily film screenings, the theatre holds a number of special events like Q&As with filmmakers and live performances like their annual Christmas show. If you are in the mood for some late-night movie-going, they offer midnight showings of classic films like The Big Lebowski and Planes, Trains, and Automobiles.
Fun facts: The original manager, "Whitey," is said to still protect the theatre. Theatregoers are said to have felt his presence pacing up and down aisle 4 to protect the alley doors where kids sneak in.
The Drake Hotel
Location: 140 East Walton Place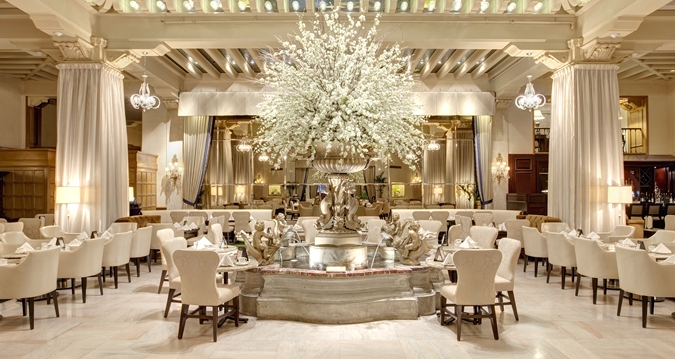 www.TheDrakeHotel.com
History: Since 1920, The Drake has been an architectural standout in the Gold Coast. The instantly recognizable red neon sign was built in 1940 and can be seen illuminating the skyline while driving on Lake Shore Drive.
What's happening: The Drake is widely known for its classy afternoon tea in the hotel's extravagant Palm Court, a tradition since the 1920s. A harpist may accompany you while you indulge in fine teas and snacks. Another prominent feature is the famous Cape Cod Room — the restaurant has been widely regarded for decades and boasts a large selection of fresh seafood from both the Atlantic and Pacific.
Fun facts: Many celebrities have visited the Cape Cod Room over the years, including Marilyn Monroe and Joe DiMaggio. Their carved initials can still be seen on the bar of the restaurant.