The Tall Ship Windy: Your summer plans should include sailing aboard Chicago's "ultimate escape"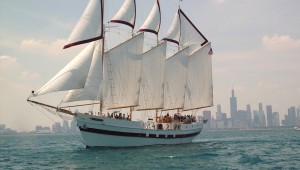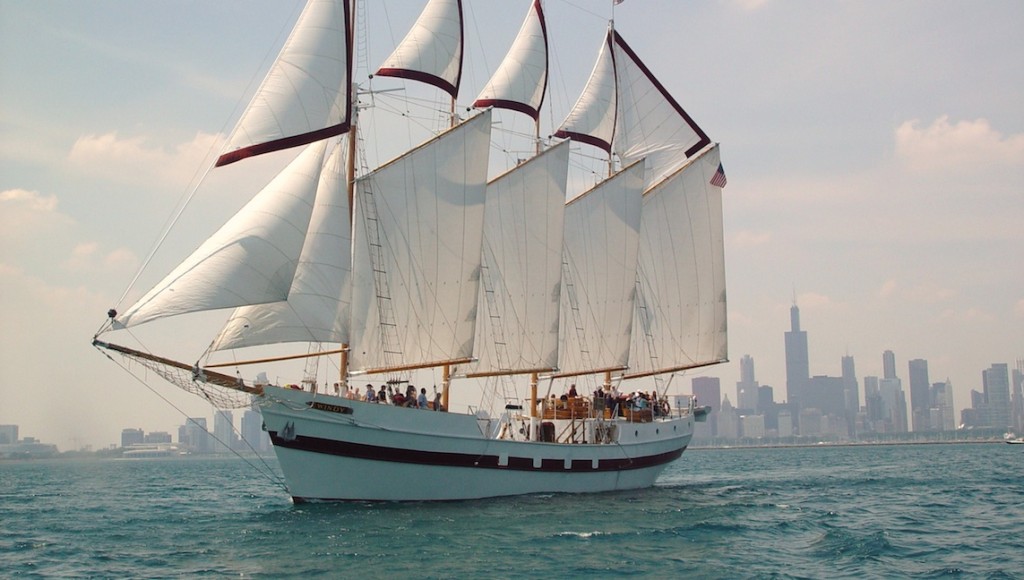 By Trent Modglin
I'm going to sound biased here, but that doesn't bother me.
If I sound like I'm trying to convince you to take a sail with Tall Ship Adventures, it's because I am. Not because I've known this family-run company for more than five years. And not because I got married aboard the Tall Ship Windy two years ago or host a party or two with them every summer.
I'm going to sound biased because whether you're a lifelong Chicagoan or a tourist enjoying the sights for the first time, there is nothing else like it in the city.
Speedboats are cool, sure. Yachts, the architecture tour boats and dinner cruises are swell t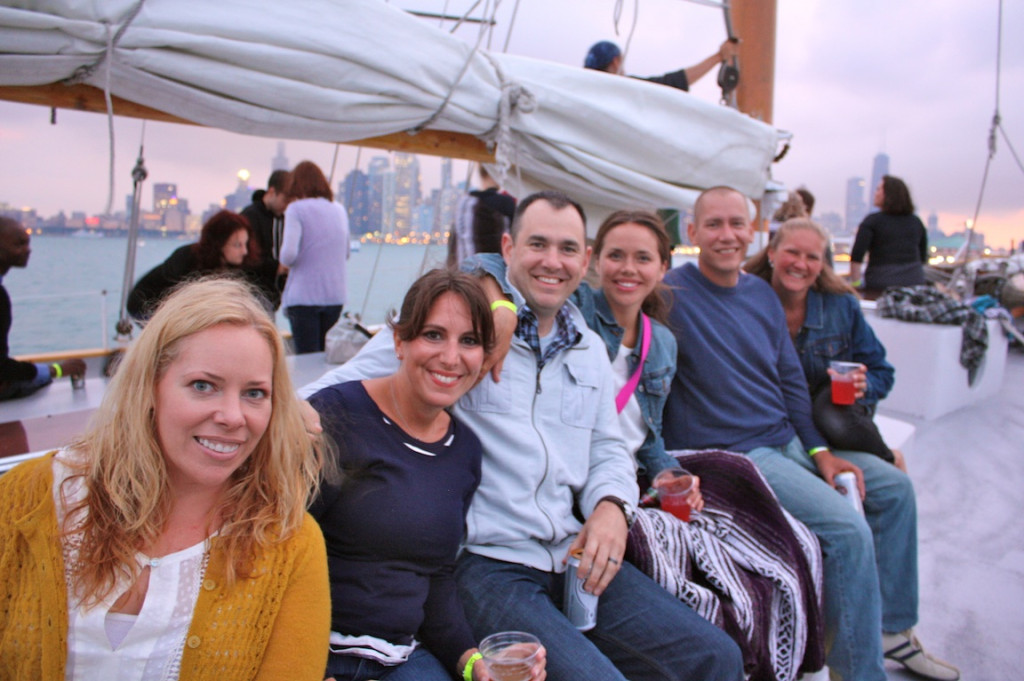 oo. But while they all have their place on Lake Michigan, none of them offer quite the opportunity to experience Lake Michigan — and truly appreciate it — like sailing aboard the Tall Ship Windy.
Bruce Randall, owner and resident captain, is a third-generation sailor with an unbridled enthusiasm for being on the water. The aspect he cherishes most is the solitude. Unlike other boat cruises in the city that rely on engines and a set course that doesn't stray from last week's version — or even last year's — with the Tall Ship Windy, you go where the wind takes you, making each voyage truly one of a kind.
"It's a very relaxing experience to take the time to go out and enjoy a sail," says Randall. "It's one of the very few places you can go to enjoy the views of the city without the sounds of the city."
The Tall Ship Windy, docked halfway down Navy Pier, offers a number of daily themed cruises (from pirate lore to Chicago history and fireworks) and can handle up to 150 guests for private charters of all kinds. The accommodating staff has even been known to let guests help hoist the sails and take a turn at the wheel.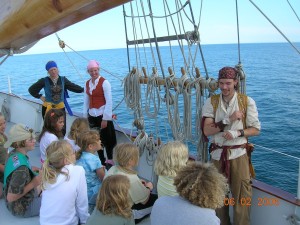 New this year on Fridays at 5:30 p.m. is their Whale Watching sail, a weekly after-work happy hour event that serves as the perfect alternative to the regular bar scene. Head out to start your weekend right — with a little music, a cold beer or glass of wine, a warm breeze in your face and plenty of unmatched views — and try to spot the first whale ever seen in Lake Michigan.
"There is no better way to appreciate the city," says Sara Thomas, exiting the boat with a smile on her face. "What's not to like? To be on the water, with the beautiful skyline and a drink in your hand, it's the ultimate escape."
Couldn't have set it better myself. Glad to see I'm not the only one so biased.
For more information on Tall Ship Adventures, call 312-451-2700 or log on to www.TallShipWindy.com