First Look review: "Animal Inside Out" at the Museum of Science and Industry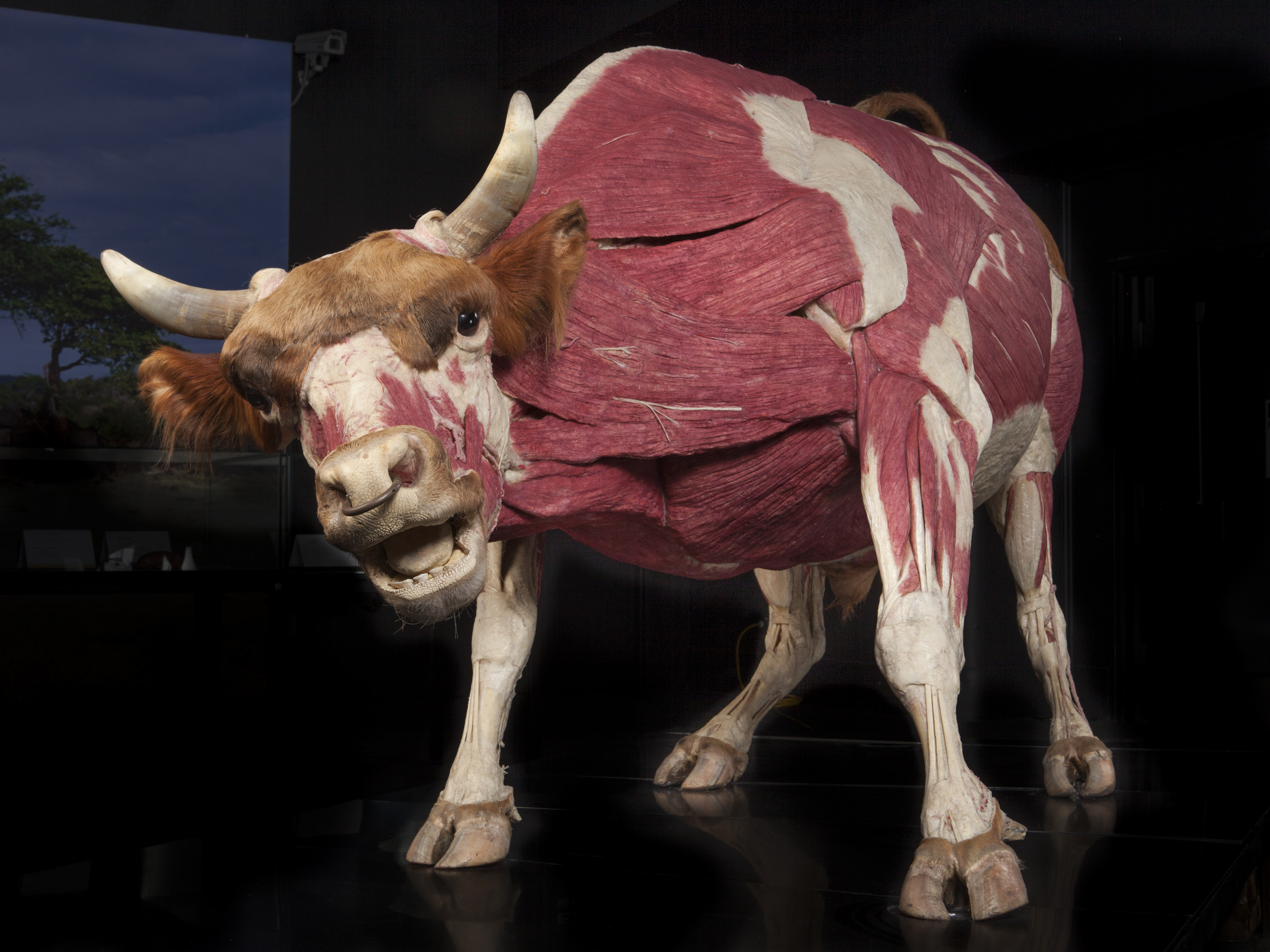 Explore the inner workings of animals in this follow-up to the popular Body Worlds exhibit
By Corey O'Day
The exhibit: Animal Inside Out makes its U.S. premiere at the Museum of Science and Industry this spring and summer. Dr. Gunther von Hagens — the scientist responsible for the original Body Worlds exhibit showcasing the inner workings of real human bodies — now offers us a look at the complexities of the
animal kingdom.
"It is critical that we increase our understanding of animals in the wild, not only for their preservation, but also for our own," says Dr. von Hagens.  
Museum patrons have the opportunity to marvel at the similarities and differences of human and animal anatomy and the fascinating way many species adapt to their environment.
Why check it out: It's not your average science lesson. This exhibit offers a unique opportunity to delve beneath the surface and explore skeletal foundations, muscles, tendons and the intricacies of the nervous system in a much more vivid and engaging way than any textbook could offer.
Dr. Gunther von Hagens invented the process of plastination at Heidelberg University in 1977. This is a process by which the body fat and water in the tissue is replaced with a polymer solution, preserving the bodies in a unique way that makes it possible to display their amazing detail.
Though the animals on display for Animal Inside Out were once living creatures, none were harmed for the creation of this exhibit. Most of the animals were donated from zoos. The knowledgeable
employees working in this multiple-gallery exhibit are eager to answer any questions you might have.  
What stood out: The giraffe towering over the entrance to the second gallery. Its sheer magnitude was awe-inspiring. Equally fascinating was the giant two-humped camel with its head and neck displayed in cross-section. Animal Inside Out excels in both impressive size and intricate detail, displaying everything from a giant squid to the blood vessels in the legs of a goat. There are also a few human specimens included in this exhibit to help visitors draw comparisons.
Did you know? A gorilla's DNA is 98 percent identical to that of a human. They even laugh when they are tickled and cry when they are sad.
The arteries in a giraffe's neck are specially constructed to prevent the animal from suffering brain damage when lowering its head for a drink of water.
Though it may look like an elephant walks flat on the soles of its feet, a close examination of the skeleton reveals that elephants are actually walking on tip-toes.
Exhibit information: Animal Inside Out at the Museum of Science and Industry runs through Sept. 2, 2013. Regular museum hours are from 9:30 a.m. to 4 p.m. daily. The museum will offer extended hours, remaining open until 5:30 p.m. from Mar. 23-Apr. 7 and May 25-Sept. 2.
Animal Inside Out is not included with the museum's general admission ticket. This exhibit requires an additional timed-entry ticket available at $12 for adults and seniors, $8 for children (3-11) and $6 for MSI members. Advance tickets are recommended. Final entry to the exhibit is an hour and 15 minutes before the museum closes.
Visit www.MSIChicago.org for more information.