The Big City Blog: Packing House opens, Untitled's American Whiskey Affair, CIMMfest schedule and more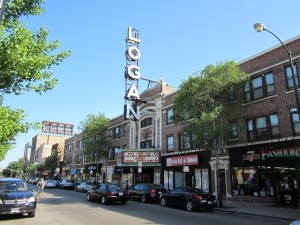 Your ads will be inserted here by
Easy Ads.
Please go to the plugin admin page to set up your ad code.
Second annual American Whiskey Affair, April 24  
On the eve of Chicago's WhiskeyFest, Untitled Supper Club will host its second annual American Whiskey Affair on Thursday, April 24. Untitled prides itself on serving the largest selection of whiskeys from around the world — more than 420 to be exact. Well-known distillers will be available to autograph bottles, and more than 70 American whiskeys will be available to sample and purchase.
For details on the American Whiskey Affair and ticket information, click here 
City Winery's winemaking class: Wine and Time with Robert Kowal, April 30
The final course of the three-part "Introduction to Wine" series will take place on Wednesday, April 30. City Winery winemaker Robert Kowal will cover the post-production of winemaking while providing a deeper knowledge of how cellaring and age influence a bottle. The course will identify what types of wine are meant to age and also the history of the wine bottle. Best of all, it will be held in a real winery, immersing everyone into the life of a winemaker. The course begins at 7 p.m. and costs $60.
For more information about this and other events at City Winery, visit www.CityWinery.com
Packing House opens in the West Loop
Packing House, Randolph Street's latest dining destination, has officially opened its doors.
The menu features modern American cuisine with a Mediterranean influence, and the kitchen is led by Amanda Barnes, an experienced chef who has spent time at The Purple Pig, Moto and The Publican.
The multi-level space includes a massive restaurant on the first floor, a terrace and bar area with a retractable roof, a rooftop bar with a full view of Chicago and a sidewalk café.
Packing House is located at 113 W. Randolph St. For more information, visit www.PackingHouseChicago.com
Chicago International Movies & Music Festival, May 1-4
The annual Chicago International Movies & Movies Festival (CIMMfest) returns May 1-4 with venues in Logan Square, Bucktown, Wicker Park and the West Loop. More than 90 features will be shown — including nine world premieres — along with filmmaker panels, Q&A sessions, 65 bands and other special events.
Some highlights of the CIMMfest 2014 include the world premieres of the feature We grew up here, starring members of the Chicago band Paper Thick Walls; the Johnny Thunders documentary Looking for Johnny; and The Monkees' songwriters' documentary Boyce & Hart: The guys who wrote 'em.
Festival passes are $75, and individual pricing for concert and film tickets vary by venue.
For more information and ticket options, visit www.CIMMfest.org
Entertainment Cruises' new Elite yacht
Your ads will be inserted here by
Easy Ads.
Please go to the plugin admin page to set up your ad code.
One of the reasons why Chicago is great during the summer is Lake Michigan — and what better way to kick off the season than lounging on a high-class cruise? Entertainment Cruises will be launching the newest addition to their fleet, the Chicago Elite private yacht, on June 4.
The luxurious vessel is available for private events up to 149 passengers and features two salons, a full bar and lounge, and a dining room on the second deck. An outside lounge allows passengers to take in Chicago's beautiful skyline and architecture while cruising in style.
For more information on Chicago Elite, visit www.EntertainmentCruises.com
Museum of Science and Industry photographic prints sale

Chicago's Museum of Science and Industry is selling photographic prints of its collection to the public. Prices start at around $18 and range upwards depending on the specific product. Museum members will recei
ve a discount.
The images will showcase the museum's rich history and iconic exhibits, Chicago's architecture, artifacts and much more. More than 190 images will be available, and proceeds from sales will support the museum's commitment to science education.
Images are available here: https://photography.msichicago.org/
For more information about the museum, visit www.MSIChicago.org
— Harrison Schaefer
First look review: Corea and Fleck put on a stunning duet performance
On Saturday, April 5, Chick Corea and Béla Fleck came together for a rare collaboration at the Auditorium Theatre. Masters of piano and banjo, respectively, the pair, who have won a combined 35 Grammys, stunned with pieces from their collaborative 2007 album The Enchantment. Their duets, layered with dissonant harmonies, call and response,
and an awe-inspiring fluidity, combine jazz and bluegrass and make it seem easy.
Corea and Fleck spoke to the audience between each song, telling backstories about how they worked together to make the album one e-mailed PDF at a time or commenting on how "bangin'" the theater was. At one point, Corea even whipped out his cellphone to take a "selfie" with the audience.
Along with songs from their collaborative album, Corea and Fleck covered Stevie Wonder's "Overjoyed." Another hit of the night was "Juno," a whimsical, upbeat song named after Fleck's son. Fleck introduced the song by telling the story of missing his son's birth while performing a show. He wrote the song as a gift for his newborn while sitting in the Dallas airport waiting to fly home to see him for the first time.
It was a joy to experience such a dynamic, masterful performance that Fleck compared to "mosquitos on speed… but in a good way." From the finger-blurring "Spectacle" to the more laid-back "Joban Dna Nopia," the interplay of their respective styles made for a breathtaking night.
— Amanda Parker
Your ads will be inserted here by
Easy Ads.
Please go to the plugin admin page to set up your ad code.