Chicago's hidden gems: Naniwa Sushi, the Bourgeois Pig Cafe and Jokes and Notes comedy club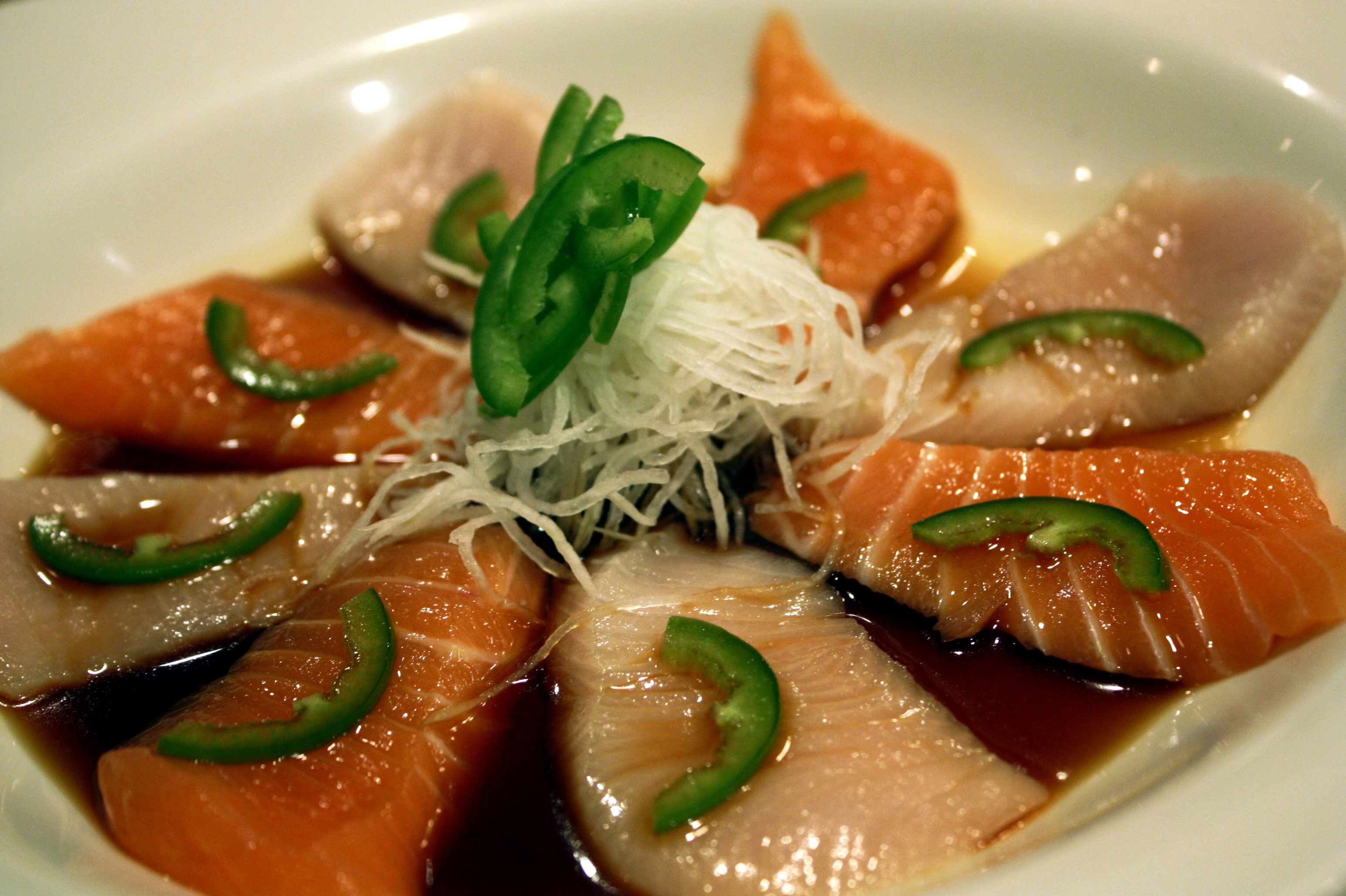 If you're searching for that certain out-of-the-way experience that represents true Chicago, we've got you covered
NANIWA SUSHI
I'll preface this piece by telling you that while I enjoy sushi, it's rarely my idea to eat it. Not sure
why that is, but sushi never really pops into my head when I ponder what I'm hungry for.
That trend may have changed, though, with the recent lunch-time discovery of the quaint Naniwa in the River North neighborhood. In business for 12 years and boasting a sister restaurant in the Wicker Park neighborhood (Bob San) as well, amiable owner and chef Bob Bee tells me 70-to-80 percent of his business is from "regulars." Always a good sign in my book.
And it's no wonder, considering how patrons are treated. Bee makes a habit of warmly greeting everyone who walks through the door (all while continuing to slice and dice), the staff is very attentive without being overbearing and the sushi and other menu favorites (dumplings, soft-shell crab) are out of this world.
"Our fish is very consistent," Bee tells me when asked what he believes people like most about Naniwa. "We're very good at it."
Can't argue there.
Naniwa is located at 607 N. Wells. Call (312) 255-8555 for reservations.
— TRENT MODGLIN
BOURGEOIS PIG CAFE
If you've been to one of the quaint coffee and pastry shops that seem to sit on every street corner in Europe — whether it be Paris, Barcelona or Rome — you're going to fall in love with the Bourgeois Pig.
Located in the Lincoln Park neighborhood just north of downtown, the Bourgeois Pig offers up an outdoor patio perfect for a summer morning, but the real charm comes from the vintage, intimate interior and generally nostalgic feeling you get upon entering.
After ordering your coffee and a sandwich, salad or pastry from what is an incredibly huge and detailed menu, head upstairs for the antique couches and a little jazz. Unsure of what to try? Just ask one of the friendly baristas, who aren't shy about offering opinions on menu items that are inspired by famous literature. One favorite: "The Sun Also Rises," a delectable grilled sandwich made of hummus, turkey, Swiss cheese and salad on sundried tomato bread.
Whether you want to chat with friends, get some work done or just relax and people watch over a caramel latte, the Bourgeois Pig is a unique alternative to the city's sterile chain coffee shops.
"The Pig is such a charming setting and has amazing food that is always fresh," says Rachel, a student at nearby DePaul. "The space is rustic and fun, and the crowd is diverse enough where everyone feels welcome."
The Bourgeois Pig is located at 738 W. Fullerton and online at www.bpigcafe.com
— TRENT MODGLIN
JOKES AND NOTES COMEDY CLUB
Comedy and laughter aren't the only things patrons are greeted with when entering Jokes and Notes. Dark cherry red and black walls encompass the dimly-lit comedy club, providing the perfect setting for a romantic dinner date or a night out on the town with friends. Flat-screen monitors surround the seating area, giving those not able to secure front-row seating a live view of the stage.
Opened in January of 2006, the club recently celebrated five years of producing gut-busting humor on Chicago's south side. Owner Mary Lindsey believed Bronzeville was the perfect location for a comedy club.
"This neighborhood was once home to many nightclubs," Lindsey says. "Within the last few years, Bronzeville has become Chicago's next great neighborhood, and I wanted Jokes and Notes to be a part of that."
Some of the most popular acts in comedy have performed in the club, including Adele Givens, Bill Bellamy and Oscar-winning actress Monique. NBA greats Shaquille O'Neal and Dwyane Wade, a Chicago native, have also been spotted soaking up the same atmosphere that garnered Jokes and Notes an invitation to join the TBS "Just For Laughs" comedy tour for the second consecutive year this June.
Jokes and Notes is open Wed.-Sun., with show prices ranging from $5-$15. Located at 4641 S. King Drive, just minutes south of McCormick Place. www.JokesAndNotes.com

— JERONE TYLER