Chicago Insider: Christina Koch on the burgers at Bull & Bear and the Christkindlmarket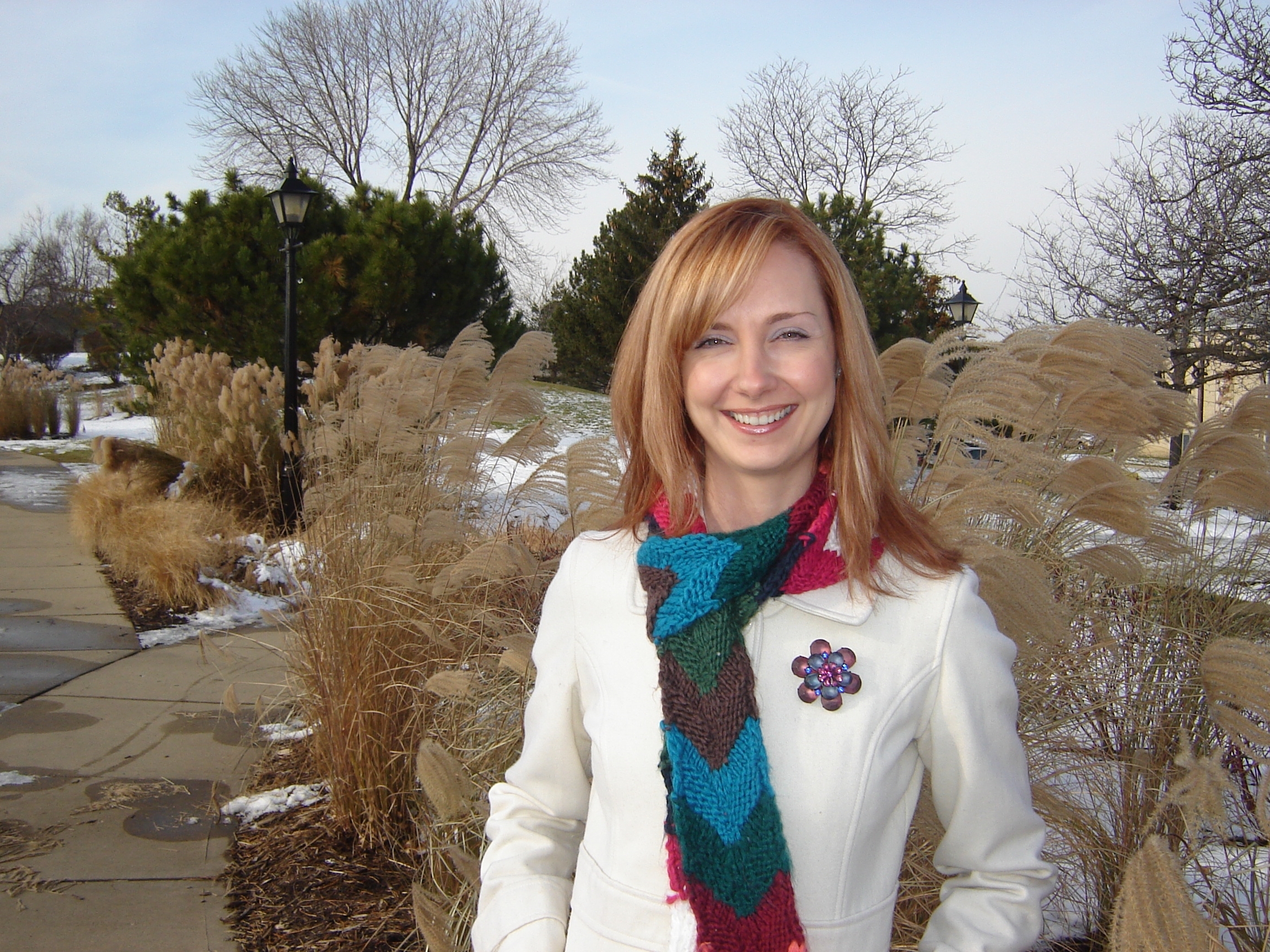 Your ads will be inserted here by
Easy Ads.
Please go to the plugin admin page to set up your ad code.
Christina Koch
Magazine editor and website publisher
How long you've lived here: Five years.
What you like best about Chicago: The small-town feel within a large city. I'm from a small town in Iowa (population 300), and I'm always explaining to friends and family in Iowa what it's like to live in a Chicago neighborhood. I know all my neighbors. We watch out for each others' places when we're out of town and pet-sit for one another. I see all the same people on the El, on buses, at Starbucks and shopping at Walgreens. It's comforting.
Best meal you've had recently: The burger at Bull & Bear on Wells. The Kobe beef burger features sweet onion marmalade, melted gruyere and smoked bacon aioli and is served with truffle fries. A friend ordered this before I did, and I couldn't wait to go back and order it myself.
Favorite big-name restaurant: Bandera on Michigan Avenue. Everything I've eaten there has been delicious. My favorites are the queso dip and the veggie burger, which tastes oddly like a Big Mac without the guilt. The restaurant is cozy, has live jazz every night and overlooks the Magnificent Mile.
Favorite "hidden gem" restaurant: Sushi Luxe in Andersonville. I love the sushi, of course, and have gotten many supposed non-sushi fans addicted after taking them here. You cannot leave without trying the dragon roll; it's a perfect mixture of textures and flavors. Sushi Luxe also is a great place to spend a long dinner, catching up over Sapporos. The waitstaff never rushes you.
Best sports bar to catch the game: I end up at Merkle's in Wrigleyville a lot because I'm an Iowa fan, and this bar usually has great specials and good appetizers during Hawkeye football games.
A great night out with friends usually includes… Tuesday's Outdoor Film Festival in Grant Park during the summer (if it's back on in 2011). My friends and I would pack a picnic, spread out blankets, share wine and gossip while enjoying an old movie during a beautiful summer evening with the skyline as our backdrop. We're also looking into some of the smaller neighborhood film festivals. We also like Matilda. It has great wine and an awesome special on appetizers and Point beer on Thursday nights.
Your ads will be inserted here by
Easy Ads.
Please go to the plugin admin page to set up your ad code.
Favorite store or best shopping area: Whenever I need a new outfit in a pinch, I head to Presence in Andersonville. It has fabulous jewelry, cute and trendy clothing, and fantastic bags. The prices are affordable, and the clothes are good quality. The staff is very friendly and helpful as well. I rarely walk out empty-handed.
Spring activity that calls your name: I can hardly wait for my favorite south-side boys to start swinging their bats at the Cell again! There's nothing better than watching some good, competitive baseball on a sunny day with a beer and a hot dog. Dreaming about it gets me through the long winter.
One thing every visitor must do here: The architectural river cruise. I'm a huge fan of history and love learning about the city while discovering new things about the buildings I see all the time. I learn something new every time I take a cruise, and I try to do it at least once per summer. Every time someone visits me, it's the first thing I recommend. It always reminds me what a fabulous city I live in.
While in Chicago, don't bother… driving and parking. Traffic was the hardest thing for me to get used to when I moved here, plus parking gets expensive. The CTA is so easy to use and inexpensive compared to other cities I've been to.
Secret Chicago spot: I really like Cityscape bar at the Holiday Inn Mart Plaza. It's next to the lobby, on the 15th floor, and its floor-to-ceiling windows provide views overlooking the Chicago River where it branches. It's a beautiful vantage point at night.
Underrated activity in the city: The Christkindlmarket in Daley Plaza during the holidays. My mother is from Germany, so this outdoor market reminds me of visiting my grandparents in Germany. It offers traditional German food and drink, as well as handmade holiday ornaments and gifts. I'm able to stock up on all the candy my grandparents used to send from Germany during Christmas when I was a kid. Don't forget to try the glüwein — hot, spiced wine served in a ceramic boot you get to keep. It keeps the winter chill away.
Your ads will be inserted here by
Easy Ads.
Please go to the plugin admin page to set up your ad code.