Chicago Insider: Marisa de Felice on dining at the Parrot Cage and Chicago's blues and jazz scene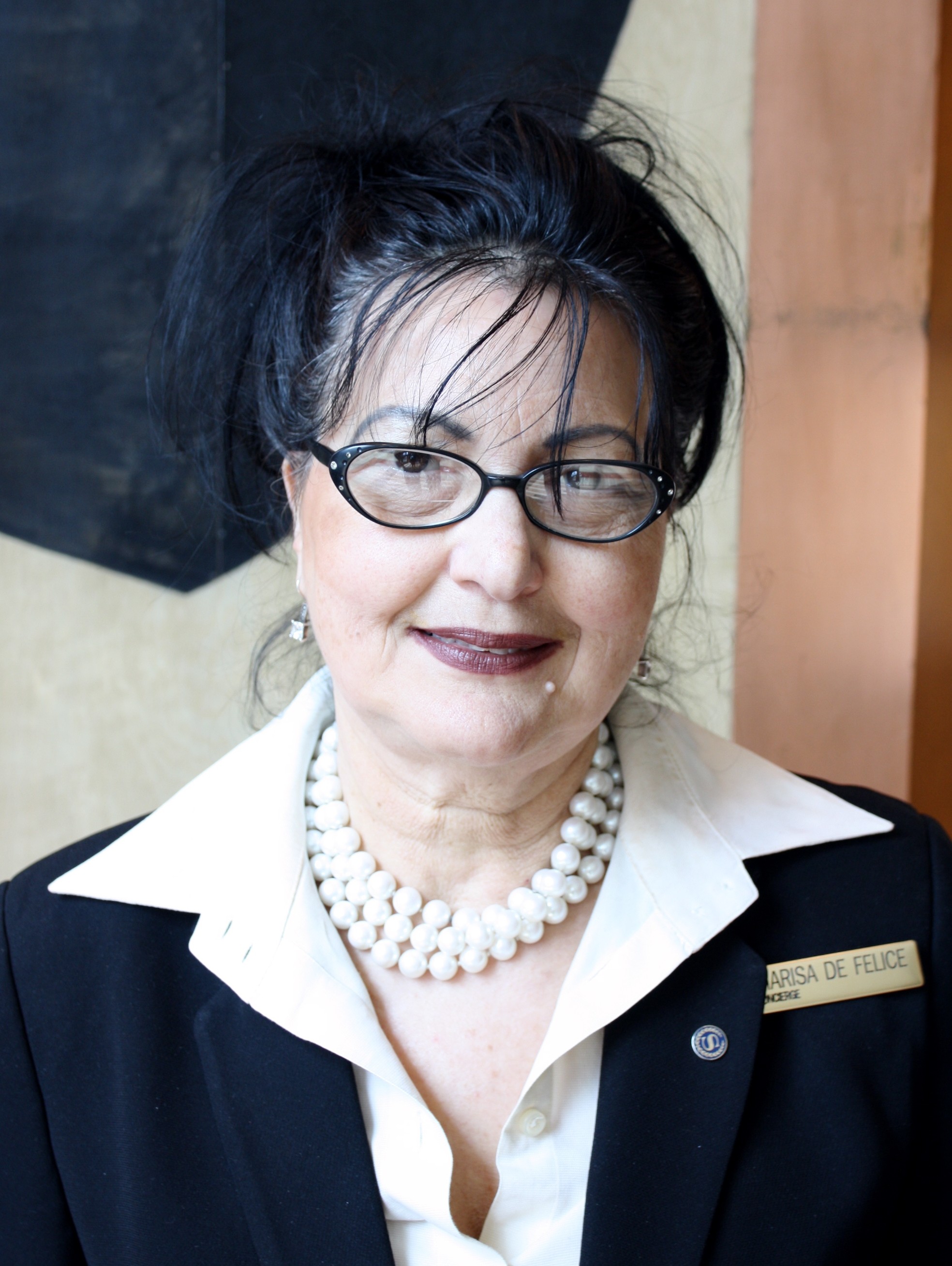 Marisa de Felice
Concierge at the Sheraton
How long you've lived here: 11 years.
What you like best about Chicago: The preserved lakefront area and parks with unlimited public access to beaches and park facilities.
Best meal you've had recently: A gourmet dinner at the Parrot Cage in the South Shore Cultural Center.
Favorite big-name restaurant: There is a multiplicity of choices that depend on you preference of cuisine and ethnicity.
Favorite "hidden gem" restaurant: The Parrot Cage in the magnificent South Shore Cultural Center.
Best sports bar to catch the game: Cubby Bear in Wrigleyville.
A great night out with friends usually includes… seeing a performance at one of Chicago's renowned theaters and stopping for a drink afterward at a well-known blues or jazz club.
Favorite store or best shopping area: The Southport boutique district and North Clark street shops are examples of the many distinct areas Chicago is known for.
The best way to spend a summer Saturday in Chicago: Enjoy lakefront activities including swimming and sun bathing at the beautiful Chicago beaches, riding the bike trails, salting on the lake and hiking in the many nature sanctuaries.
One thing every visitor must do here: Attend a performance at the world-renowned Second City theater and then walk along the Wells Street Old Town district.
While in Chicago, don't bother… being inhibited by the ever-changing weather. There are plenty of indoor activities for inclement days.
Secret Chicago spot: Hyde Park landmark homes, including the Frank Lloyd Wright Robie House and Rockefeller Chapel, Oriental Institute and the University of Chicago to name a few.
Underrated activity in the city: Touring the historical Pullman district, the Prairie Avenue historical homes, the Garfield Park Conservatory, the Opera House, Cottage Grove Avenue, Jackson Park as the location of the 1893 Columbian Exposition, the Japanese Garden, the Rookery building by Louis Sullivan, the Auditorium Theater and more.