We Ask, They Answer: Q&A with Jena Gambaccini, who focuses all things style with Chicago's original fashion blog, ChiCityFashion.com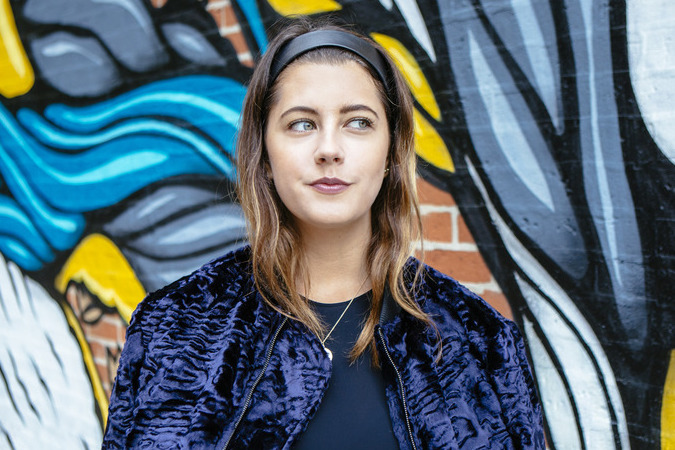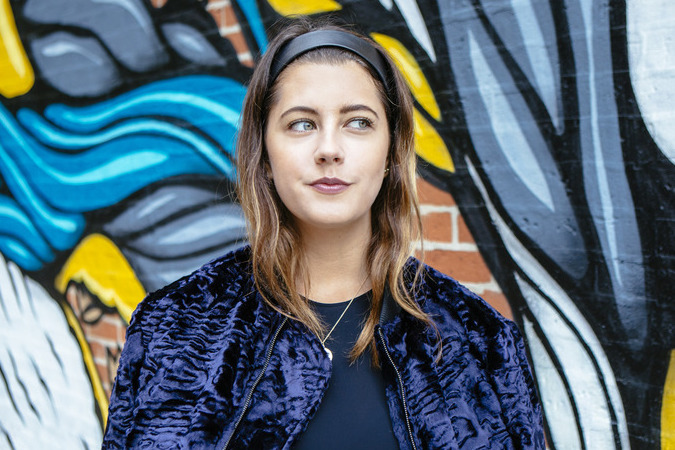 By Trent Modglin
Q&A with Jena Gambaccini, who focuses all things style with Chicago's original fashion blog, ChiCityFashion.com, and served as the creative director for Giuliana Rancic's HSN clothing line.
Q: What changes, positive or negative, are you seeing in Chicago's fashion scene right now?
A: I think the fashion presence is still strong in Chicago, but it's not what it used to be. Fashion events used to be almost every night, and now they're few and far between. Fashion bloggers have become lifestyle bloggers (or gotten out of the game completely). But we still have a pretty solid creative scene (where the fashion scene belongs anyway), so because of that, it's still happen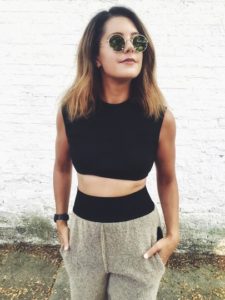 ing in Chicago.
Q: What are some hot summer items/outfits/looks you think will be all the rage in June and July? 
A: The big item this summer I think will be belt bags/fanny packs. They're a festival staple but have also made their rounds on the runways for SS18, so I think we'll be seeing them at places other than Lollapalooza. Also, wearing them almost like a cross body bag as well as around the waist — it's always nice to have options!
Logos are making a comeback this year. Whether it's a sweatshirt with GUCCI plastered across the front or head-to-toe Fendi F's (check out Net-a-Porter's Fendi collaboration HERE), people aren't afraid to show the brands they're wearing. In Chicago, we tend to be a little more subdued when it comes to these things, so I'm curious to see how it will translate. Some of these looks are super nostalgic though, so it's more meaningful than just being like: HEY, LOOK AT MY PRADA.
"The big item this summer I think will be belt bags/fanny packs … wearing them almost like a cross body bag as well as around the waist — it's always nice to have options!"
Q: What stores in Chicago where can you find some of these items, and other items you like?
A: For high-end, Ikram (15 E. Huron) and Blake (212 W. Chicago) are the go-to options. You can find the most incredible pieces at either store. I've actually been on the hu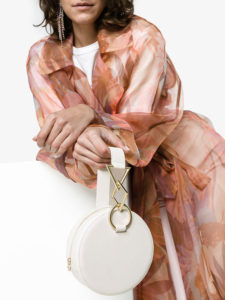 nt for a vintage Prada belt bag, so I've been searching places like eDrop-Off (2117 N. Halsted) and Luxury Garage Sale (900 N. Michigan, 1658 N. Wells, 1165 N. Clark). Other great stores to check out: Felt (2317 N. Milwaukee), space519 (200 E. Chestnut) and Rider (1115 W. Lake).
Q: What's something that has caught your eye of late?
A: I've been obsessing over this Tara Zadeh bag (right) for a while now (and I just pulled the trigger — it's currently on its way!). I don't own any white or round handbags, so I decided it was time for both. I've been on the hunt for something unique yet practical, and this checks all the boxes (fingers crossed it's just as awesome when I get it in person).
Q: What are the three most intriguing stores you've been to lately in Chicago and why?
A: Space519 just opened their new location (they used to be in the 900 Shops, and now they have a beautiful storefront on Chestnut). The owners, Jim and Lance, have impeccable taste, so not only is all of the merchandise perfectly curated, but everything down to the tables and light fixtures are on point. The best part, though? They'll be opening a cafe inside the store called, and knowing their great taste for fashion and interiors, I can't wait to see what they do for the food! 200 E. Chestnut. Space519.com
I've passed by a few of the Foxtrot locations before and I finally went inside (the West Loop one) for the first time a few weeks ago. I know it's a delivery app as well as a physical store, but I didn't realize how much I would want everything inside. It's like the most well-curated (see a pattern here?) little grocery store. I picked up some granola, a slice of Bang Bang pie and one of my favorite candles (Kush by Boy Smells), and I can't think of another place where I could get all of those things! 1019 W. Lake, 114 W. Chicago, 1722 W. Division, 900 W. Armitage. FoxtrotCo.com
POGO just opened in my neighborhood (Lincoln Park), and I am thrilled to have something so cool in LP (not necessarily the neighborhood known for getting the "hippest" places). It's
completely white with Instagram-worthy signage and sneakers and athleisurewear for the causal cool girl and guy. It's not a huge selection, but the merchandise they carry is everything I wear (and want to wear) on a regular basis. So I'm pretty excited about this one. 912 W. Armitage. PogoBoutique.com
Q: Any anticipation for fall in terms of what will be particularly popular or sought after?
A: We've had a lot of "normcore" and neutrals at the forefront of fashion for a while now, and I think people are ready for some more standout styles and colors. For colors, hot pink has been big, and I think will continue into fall and winter. I haven't liked the color since high school, but now I find myself gravitating towards a lot of pink (my hot pink Acne beanie has been my winter staple for the last couple of years).
Statement sleeves and shoulder detail have been trending for the last couple of years, and we saw a lot exaggerated '80s silhouettes on the FW18 runways, so be looking for that this fall.