The Big City Blog: Last-minute ideas to ring in the New Year with food, drink and festivities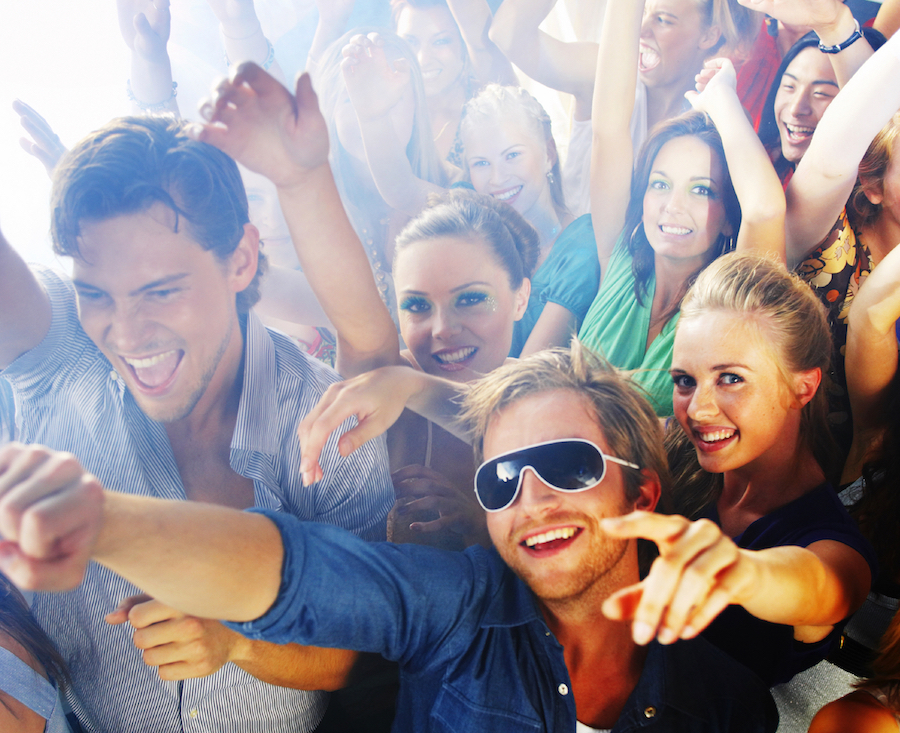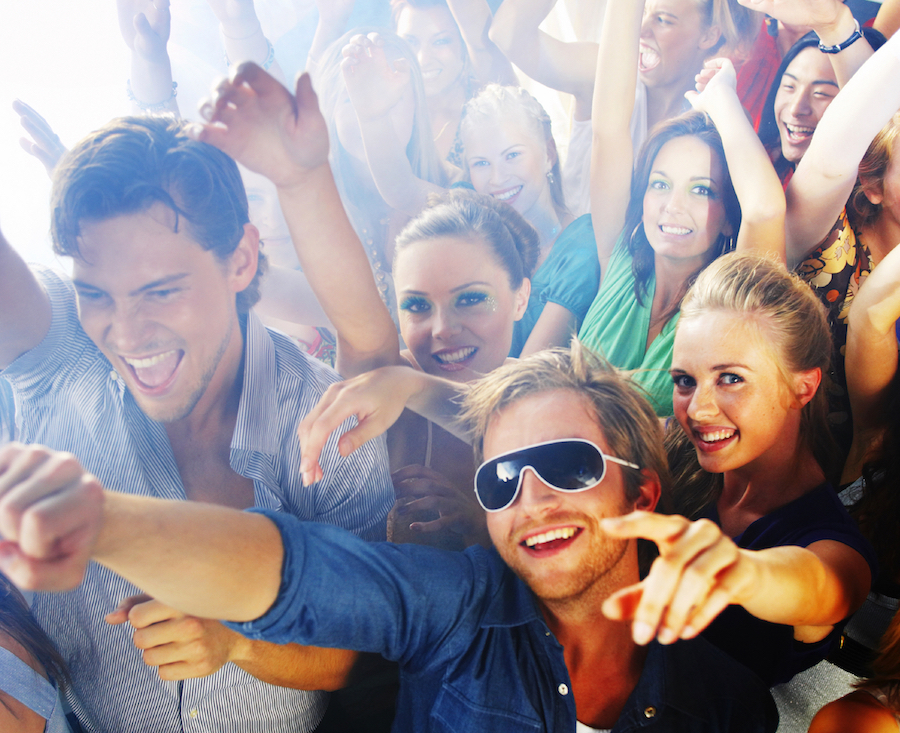 By Rachel Summerfield
New Year's Day pajama brunch and Bowl games at Timothy O'Toole's
Keep the New Year's festivities going at Timothy O'Toole's in Streeterville on the first day of 2016. Watch the Bowl games on the pub's 73 screens alongside the build-your-own mimosa and bloody mary bar and a comfort-food brunch that includes pretzel French toast, steak and eggs, and breakfast nachos. Best of all, you get to stay in your pajamas!
Timothy O'Toole's will be open from 10 a.m. to 4 a.m. on New Year's Day. They are located at 622 N. Fairbanks. www.TimothyOTooles.com.
Venetian Ball at Prosecco
Join Prosecco in the River North Gallery District for a Venetian Ball on New Year's Eve and a night of intrigue and lavishness. Dress up with your date — fancy attire is welcomed and encouraged in order to blend in among the candlelight, feathered masks and dancing. Expect good things from chef Mark Sparacino's winter food and wine menus.
Visit www.Prosecco.us.com for more information. Prosecco is located at 710 N. Wells.
Celebratory four-course NYE menu at Osteria La Madia
On New Year's Eve, Osteria La Madia is hosting a prix-fixe menu for $65 (or $85 for additional wine pairings) per person. Guests can select from chef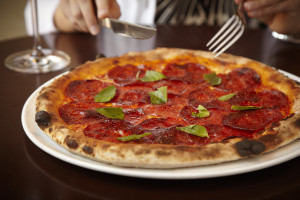 Jonathan Fox's special four-course menu consisting of antipasti, pizzette, entrée and dessert — and don't forget the party favors and a flute of prosecco, as well as a sweet midnight treat from sister restaurant Firecakes Donuts.
Seating will take place at 5 p.m., 7 p.m. and 9 p.m. Osteria La Madia's bar will be open until 2 a.m. They are located at 59 W. Grand in River North. www.OsteriaLaMadia.com
DJ, Dining and Dancing at Cantina Laredo's cocktail party
Come listen to DJ Matt Rochford on New Year's Eve at Cantina Laredo in River North from 10 p.m.- 1 a.m. while downing margaritas, mojitos and Mexican brews. Expect a menu worthy of the occasion from chef Hector Rivera until 11 p.m. and a champagne toast to 2016 at midnight.
Then, on New Year's Day, be sure to revisit for brunch from 11:30 a.m.-3 p.m., with lots of tasty treats, including a free mimosa or bloody mary per order.
For reservations, visit www.CantinaLaredo.com. Located at 508 N. State.
Romantic New Year's evening at Geja's Café
Come check out Chicago's self-proclaimed most romantic restaurant, Geja's Café, for a New Year's Eve date. Located in Lincoln Park, the restaurant is offering reserved seating and a four-course dinner on New Year's Eve, including their famous flaming chocolate fondue for dessert and sparkling wine. Seating is $85 and up based on the 5 p.m., 7:30 p.m. or 10 p.m. time slots, and each seating includes a glass of wine per person.
Geja's is located at 340 W. Armitage. www.GejasCafe.com
New Year's Day brunch at Kit Kat Lounge 
Head to Kit Kat Lounge in Lakeview for a "recovery" brunch complete with half-priced martinis and a "midday soiree" on New Year's Day from 11 a.m.-4 p.m. Chef JoAnn Witherell's brunch menu is sure to delight, as is Diva Madam X's entertainment.
Reservations may be made by calling 773-525-1111. Kit Kat is located at 3700 N. Halsted.
Adults-only party at The Fifty/50
Come to The Fifty/50 for a NYE party and reception starting at 9 p.m. Plenty of fun to be had, including premium liquors, cocktails, beer, wine by the glass, a champagne toast, and an all-night meal package of comfort food.
Tickets for The Fifty/50's adults-only party are $75 each and must be purchased through www.Fifty50NYE2016.eventbrite.com. Located at 2047 W. Division.
Ring in 2016 at the new Bassment
Swing by The Bassment, a brand-new cocktail lounge and venue in River North for its opening-night NYE celebration from 9 p.m.-2 a.m. Tickets ($100 per person) include appetizers, buffet, a three-hour cocktail reception, live music by The Lepolion Effect and, of course, a champagne toast at midnight.
Located at 353 W. Hubbard. More information on The Bassment, including tickets, can be found at www.Bassment2016.Eventbrite.com
New Year's Eve Dinner at III Forks
On New Year's Eve, chef Billy Caruso at III Forks Prime Steakhouse in Lakeshore East will present a NYE menu of starters, steaks, seafood, sides and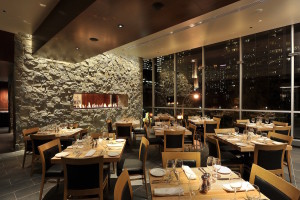 features from 5-11 p.m. For a date setting, try his tasting menu for two: a NYE prix fixe with appetizer, entrée and dessert for $120 per couple (an additional 80 with wine pairings). Also make sure to look out for III Forks' sommelier-recommended selection of wine and cocktails. At midnight, guests will receive a free flute of champagne.
To make reservations, visit www.IIIForks.com. III Forks is located at 18 N. Field Road.
Crystal Gardens 10th annual New Year's Eve
Celebrate the 10th anniversary of NYE at the Crystal Gardens on Navy Pier by soaking in its beautiful botanical setting from 9 p.m. to 2 a.m. on Dec. 31. Tickets start at $99 per person and include top-shelf drinks and food, party favors and a champagne toast at midnight. Come for the private view of Navy Pier's fireworks for Crystal Garden guests only.
To purchase tickets, visit www.crystalgardensNYE.com.
New Year's dinner and open bar at Lottie's
Ring in the New Year at Lottie's beginning at 8 p.m. with a special package of beer, cocktails, wine, party favors, a champagne toast and a spread of comfort food.
Lottie's is open Friday, New Year's Day, from 11 a.m.-2 a.m. Located at 1925 W. Cortland in Bucktown. Tickets can be purchased online at www.LottiesPub.com.
NYE recovery from IVME Wellness+Performance
Drink a little too much on New Year's Eve? Want something a little more "out there" for New Year's Day? No problem; IVme Wellness+Performance in Old Town is open from 9 a.m.-4 p.m. on New Year's Day to get rid of those pesky overindulgence symptoms through hydration therapy. Their special FDA-approved NYE hangover package for $149 (with oxygen) includes fluids, electrolytes and pain medications to relieve hangover symptoms and get tired partiers back to work. IVme is also waiving the $50 fee for the whole month of January for new members.
For complete details and pricing, visit 1347 N. Wells St or www.ivmechicago.com/memberships/