Bobby's Bike Hike: Check out a healthy, fun and informative way to explore the city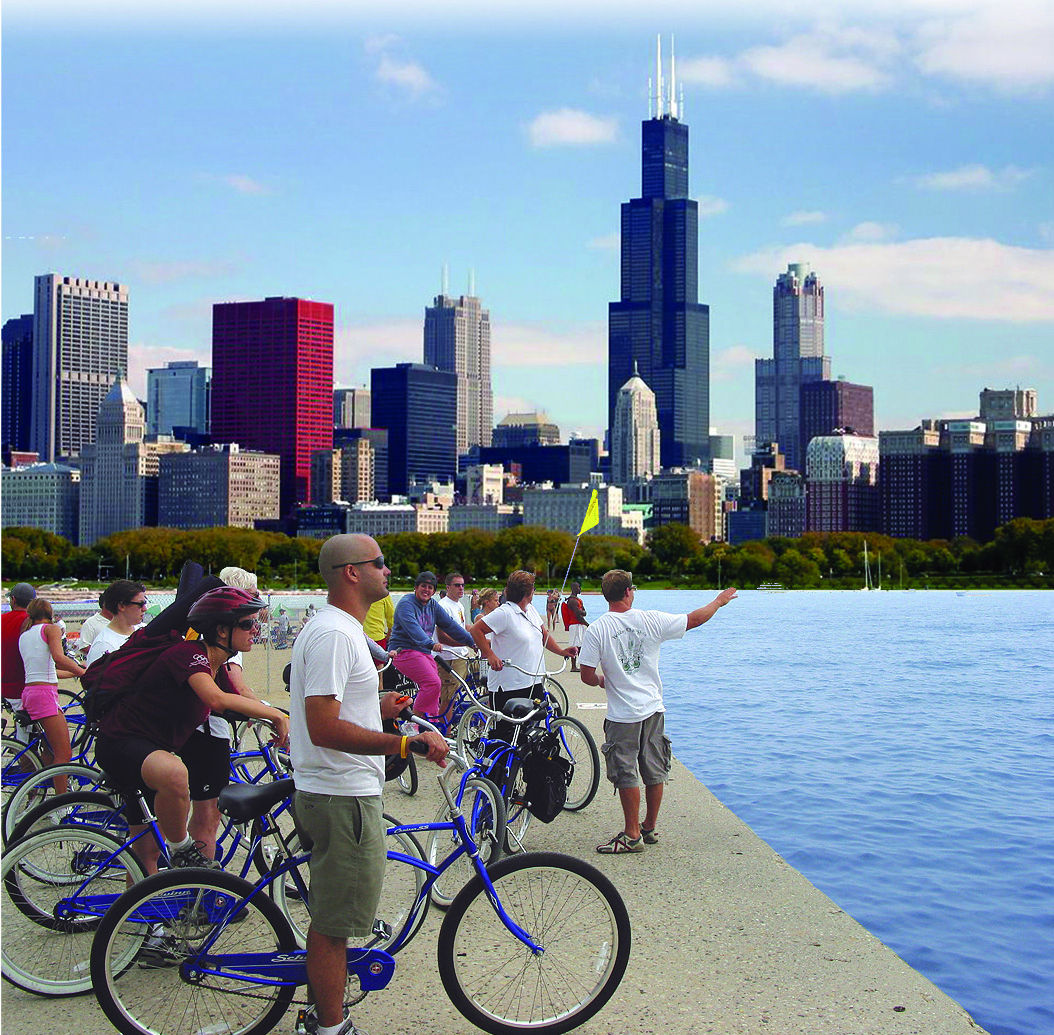 By Trent Modglin
When asking Bobby's Bike Hike founder Jeremy Lewno about spending a day, or weekend, biking around Chicago, the enthusiasm in his voice is palpable. Enthusiasm not only for biking, but for the city he calls home as well.
"I think riding a bike is the best way you can spend a summer day," Lewno says. "Chicago's summer energy is electrifying, when millions of residents pour out into the streets to take advantage of the perfect weather."
With its variety of tours and unique sightseeing opportunities appropriate for all ages and fitness levels, Bobby's Bike Hike offers a little something for everyone, all the while allowing you to see more of the city than you ever could on foot.
The company provides the bikes and helmets, while the tour guides provide the history of Chicago and typically a bunch of laughs.
"I'm always admiring the different personalities of all the guides in our fleet," Lewno says. "The guides are factual, but very funny. Every tour I take, I always get tickled by the new jokes the guides incorporate into the tour."
Some of those excursions include the Lakefront Neighborhoods Tour (9 a.m. and 1 p.m. daily), which takes you off the typical tourist beat and into the neighborhoods, parks and beaches of Chicago. The City Lights at Night Tour (7 p.m. daily) is a party on wheels, taking you through all the downtown hotspots at night. The Bikes, Bites & Brews Tour (11 a.m. Mon.-Fri.) allows you to sample each of Chicago's four favorite food groups — pizza, hot dogs, cupcakes and beer. And don't forget B
obby's Tike Hike (10 a.m. daily), which is perfect for families with young children.
Prefer to just jet off on your own self-guided tour? Not a problem. Bobby's lets you rent bikes for any age at the Ogden Slip at River East Docks (two blocks west of Navy Pier) or at Diversey Harbor in Lincoln Park, with free helmets, locks and maps included to help you enjoy the city's 18-mile lakefront bike path
"If you haven't biked around Chicago in the summer, do it!" Lewno advises. "I can't remember the last time we had a customer not enjoy their Chicago biking experience. It's safe, fun and absolutely gorgeous."
Visit Bobby's Bike Hike — Chicago Bicycle Tours, Rentals, & Urban Adventures online at www.BobbysBikeHike.com or call (312) 915-0995.