The Big City Blog: Tequila, wine and beer dinners, museum events, and Stephanie Izard and the Lion King strike again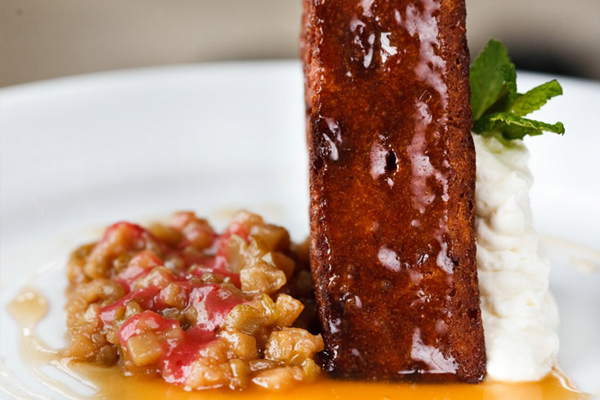 By Scott Hartge
Revolution brunch and brewery tour via Temple Bar Feb. 22
3001 N. Ashland
www.TempleBarChicago.com
Revolution Brewery its Temple Bar's brewery of the month for February, and on Sunday, Feb. 22, they will be hosting a Wu-Tang Clan-themed brunch and some tasty Revolution brews. Following the brunch, a bus provided by Temple Bar will transport attendees to and from Revolution Brewery for a free tour.
Matchmaking for volunteers at the Notebaert Nature Museum Feb. 22
2430 N. Cannon Drive
www.NatureMuseum.org
On Feb. 22, the Peggy Notebaert Nature Museum will host the third annual Chicago Volunteer Expo. More than 90 organizations will be on hand to help attendees decide which organization fits their interests. Attendees also have the opportunity to talk to representatives about how volunteer positions can be turned into paying jobs.
Red Carpet Oscar Party for juvenile diabetes at Municipal Bar Feb. 22
216 W. Ohio
www.Illinois.jdrf.org
On Sunday, Feb. 22, the Juvenile Diabetes Research Foundation and Municipal Bar + Dining Company will be hosting their annual Red Carpet Party. Hosted by Ashley Pettit, this special event will see Chicago A-listers celebrating the biggest night for the film industry. A silent auction will take place to help benefit JDRF alongside dinner by the bite and movie-themed cocktails.
Cantina Laredo's Casamigos tequila dinner Feb. 28
508 N. State
www.CantinaLaredo.com
On Feb. 28, Cantina Laredo will be hosting a special event centered on Casamigos tequila. Diners will learn about the tequila created by George Clooney and Rande Gerber while eating a specialized dinner paired with various Casamigos-inspired drinks. On top of that, if you use the code "canuber" on the Uber app, you will receive a free Uber ride and $10 discount on dinner.
Buena Vista Winemaker Dinner at Geja's Café March 2
1528 W. Fullerton
www.GejasCafe.com
Geja's Café will be holding a dinner in honor of the historic Buena Vista Winery on March 2 at 6:30 p.m. Regarded as a historical landmark in California, Buena Vista's wines will be paired with a four-course meal provided by the restaurant.
The Lodge Tavern's 58th anniversary March 2
21 W. Division
www.LodgeTavern.com
Starting at 9 p.m. on March 2, The Lodge Tavern will be opening its doors for their 58th birthday bash. In commemoration, a special shot-and-a-beer special will be available for $5.80. Additionally, Lodge Tavern brand items will be given away throughout the night.
Alonzo King Ballet debuts at the Harris Theatre March 4-5
205 E. Randolph
www.HarrisTheaterChicago.org
Coming from San Francisco, Alonzo King LINES Ballet will make two debuts March 4-5. Led by famed Alonzo King, the first show, Concerto for Two Violins, will be part of the Harris Theatre's Eat + Drink to the Beat series. All tickets are only $5. The following show, Meyer, features a score written by Grammy Award-winning double bassist Edgar Meyer. Tickets range from $10-$95.
Winter beer dinner by Pinstripes and Bell's Brewing Company March 13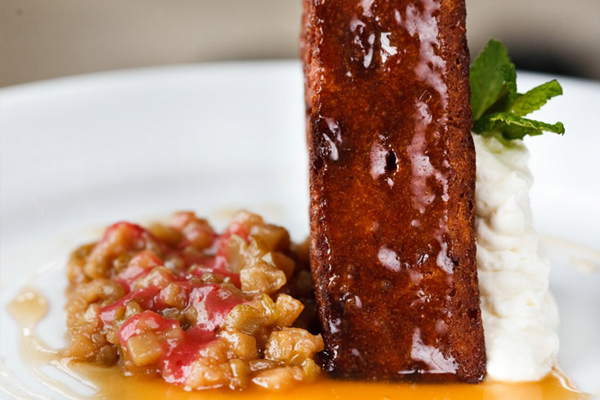 435 E. Illinois
www.Pinstripes.com/Chicago
On March 13, the new Pinstripes in Streeterville will be teaming up with Bell's Brewing Company for their 30th anniversary. From Kalamazoo, Michigan, Bell's will be bringing a selection of their signature beers to go along with a four-course meal of Pinstripe's menu highlights.
Upcoming premieres at The Annoyance Theatre
851 W. Belmont
www.TheAnnoyance.com
Bring on the Ladies and The Socially Awkward Show will be premiering at Annoyance Theatre on Feb. 18 and March 1, respectively. Bring on the Ladies consists of a series of female-centered variety shows. The Socially Awkward Show centers around the unfortunate social missteps and encounters of comedian Eve Krueger. This show will be performed through monologues and include audience interaction.
Chicago Art Institute showcases Irish art exhibit
111 S. Michigan Ave.
www.ArtIC.edu
On St. Patrick's Day, the Art Institute will open a brand-new exhibit, Ireland: Crossroads of Art and Design, 1690-1840. This exhibition will display more than 300 objects from 18th century Ireland. Much of these have never been shown to the public.
Stephanie Izard's Chinese restaurant arrives in time for summer
857 W. Fulton Market
This summer, celebrity chef Stephanie Izard will be adding to her popular restaurant empire in the West Loop — this time focusing on Chinese cuisine. Duck Duck Goat was influenced by Izard's recent trip to China. The new joint will only be a couple blocks from her other two restaurants, Girl and the Goat and Little Goat.
The Lion King returns to Chicago in December 2015
151 W. Randolph
www.BroadwayInChicago.com
Due to popular demand, the famed Broadway musical, The Lion King, will be returning to Chicago in December 2015 for a seven-week run. Since its beginning in 1997, the show has been seen by more than 75 million people and translated into seven different languages.