A Round of Drinks at Smokey Joe's: Great drink specials and tasty bites inside Weber Grill's cozy bar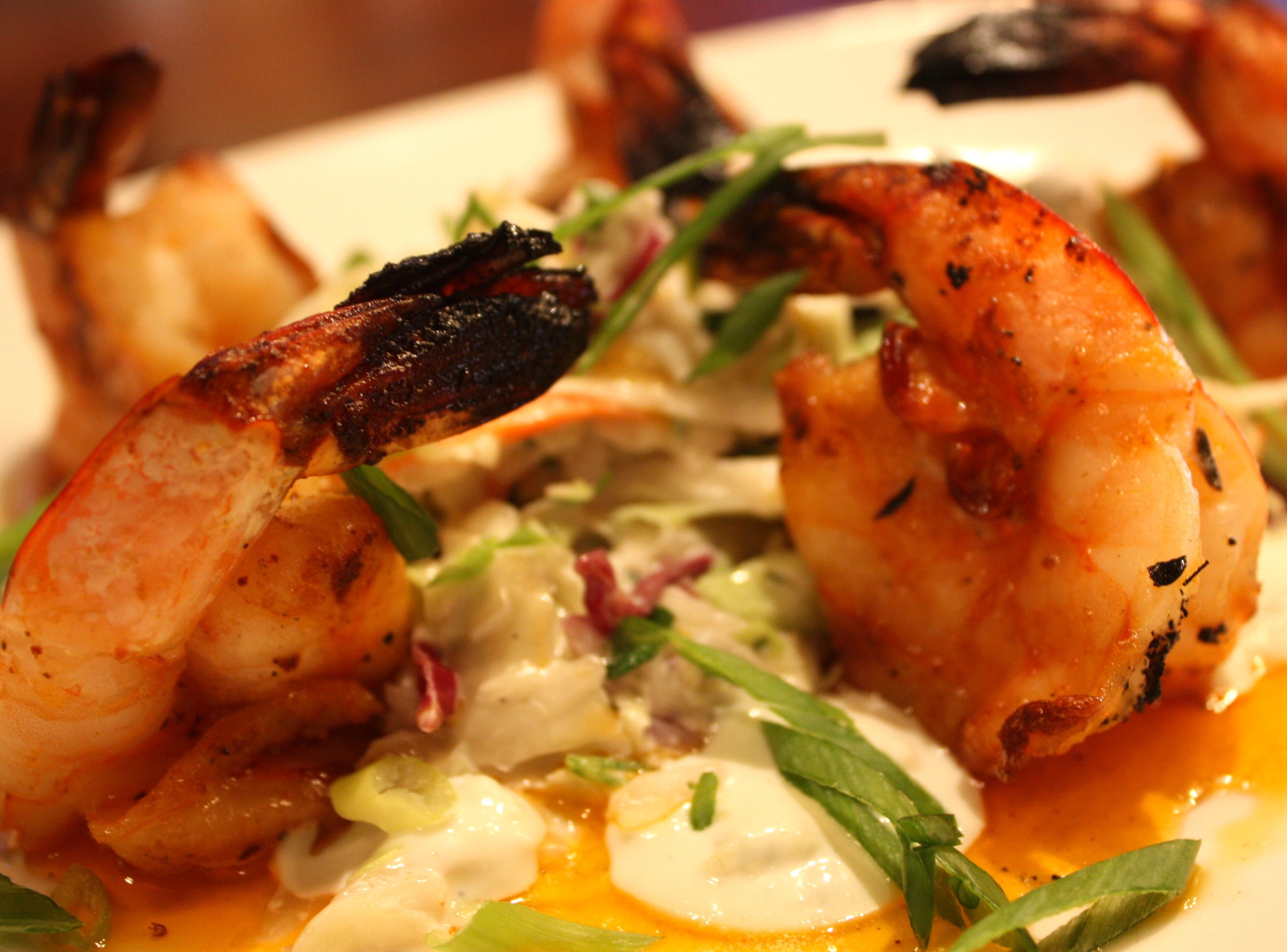 By Nicole Weddington
Summer may be coming to an end, but that hardly means we have to go without our barbecue fix. With three locations in the Chicago area, Weber Grill has built a reputation for its indoor grilling of great steaks and barbecue at an affordable price. In addition to their supper-club-meets-your-backyard dining room, Smokey Joe's Bar offers a variety of deals in a relaxed environment that is sure to cure the end-of-summer blues.
Smokey Joe's features a different drink special Sunday-Friday, including $5 craft beers and $7 cocktails. The traditional red sangria, served year-round, is made in-house with brandy, red wine, limes, oranges, apples and
pears. The menu also features rotating seasonal sangrias, like the limoncello during the summer and cranberry blood-orange in the fall.
Start off your Sunday fun day with an $8 Bloody Mary flight, consisting of cucumber, barbecue and the house Zing Zang Bloody Marys. The latter, in particular, is delicious with its celery-salt-and-barbecue-spiced rim and celery, sausage and gouda cheese garnish. All bloodies includes a beer back of Weber's special Backyard Brew. Weber also has an excellent selection of regional craft beers.
"Weber Grill (corporation) is in Chicago, so we love to celebrate our city as well as represent the Midwest breweries," says catering manager Erin Shovlin. Some local favorites include Half Acre Daisy Cutter and Goose Island Honker's Ale.
The drinks are great, but with those wonderful smells emanating from the kitchen, we'd be remiss not to mention Smokey Joe's "bar bites," which are half off on weekdays from 3-6 p.m. Talk about a menu filled
with hearty portions of scrumptious finger food.
The chipotle BBQ wings are the perfect combination of sweet and spicy, topped with cilantro and lime zest. The buffalo grilled shrimp come served over a delightful blue cheese pecan coleslaw that balances out nicely with the spicy shrimp. But perhaps our favorite bar bite is the heaping basket of parmesan fries tossed with garlic and herbs. Served with a tasty lemon aioli, they're crispy and delicious.
Weber Grill is located at 539 N. State in River North. Additional Weber Grill locations include Schaumburg, Lombard and Indianapolis. www.WeberGrillRestaurant.com