Chicago's hidden gems: Chicago Botanic Garden, Cesar's margaritas, Playground Theater and Potash Markets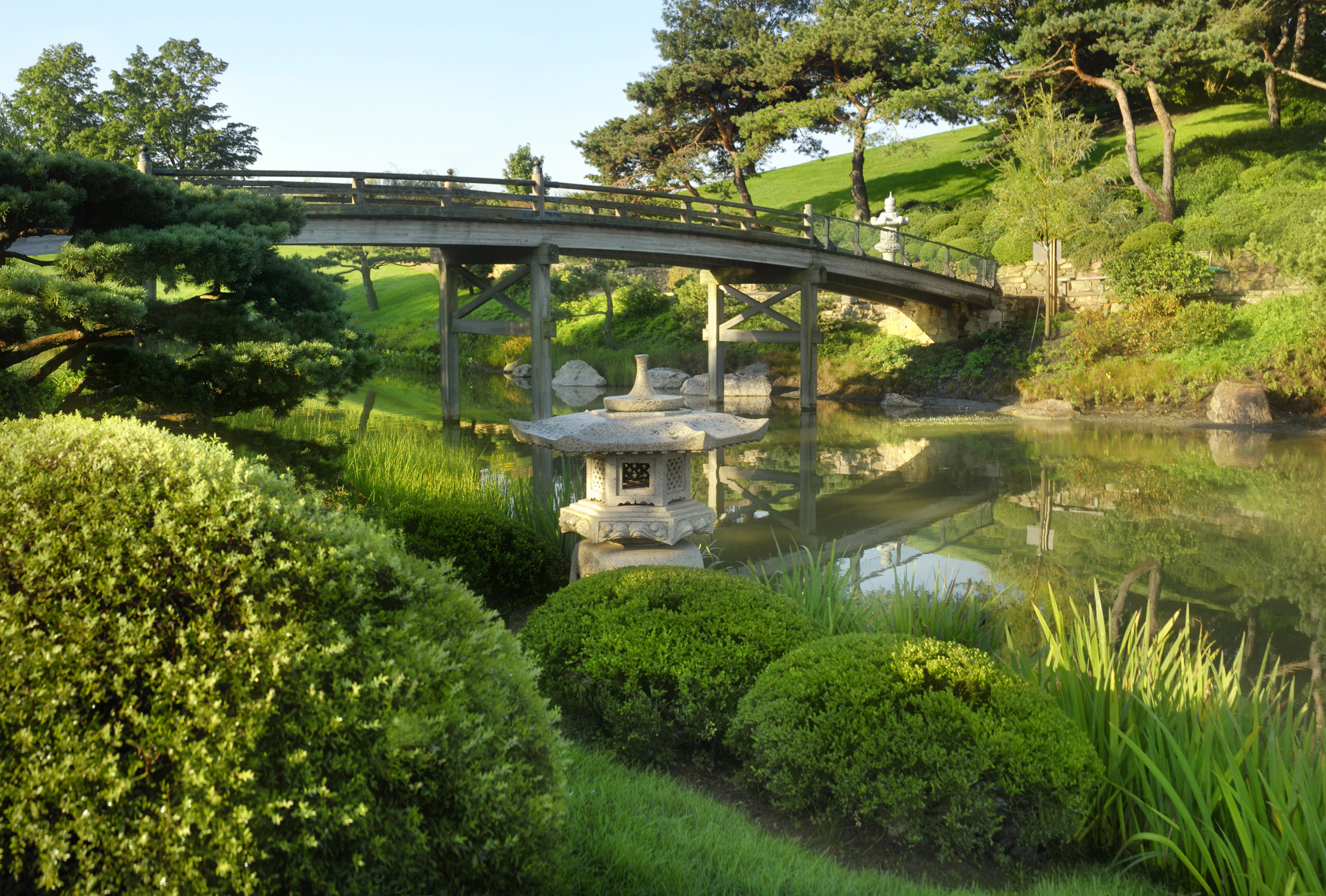 Your ads will be inserted here by
Easy Ads.
Please go to the plugin admin page to set up your ad code.
If you're searching for that certain out-of-the-way experience that represents true Chicago, we've got you covered 
Chicago Botanic Garden
Everyone knows the saying, "April showers bring May flowers," but the Chicago Botanic Garden kicks off its spring flower exhibits a month earlier for you to enjoy. The garden is famous for its extensive and exotic plant collections and displays, and its seasonal American flower show series offers lectures, workshops,
demonstrations and sales of a diverse array of plants and flowers.
With 24 rolling gardens covering 385 acres all free to the public, this is a great place to pique the interest of the advanced green thumb or any avid lover of exotic flowers and nature. Throughout the year, visitors can attend various exhibits, conservation walks and tours, flower and garden shows and activities for the kids. Or, you can simply venture off on your own to relax and become one with the pristine, natural surroundings.
The Chicago Botanic Garden is located at 1000 Lake Cook Road in north suburban Glencoe, about 30 minutes from downtown. Parking is $20 per car, but admission is free. Visit www.ChicagoBotanic.org for more info.
— Danielle Berry
Potash Markets
When staying in Chicago, it's hard to imagine not taking advantage of all the city's incredible restaurants. We would never suggest such a thing. But there are times during your visit when you may not feel like a full sit-down at a restaurant. Or fast food. And for those times, you have the Potash Market.
How about a fresh salad or deli sandwich to take to Oak Street Beach or back to your hotel. Sushi bar? Yep, they've got that too. Along with casseroles, meats and a ton of fresh-made, restaurant quality comfort foods. And did we mention it's a full grocery store, family-owned and operated since 1950, and in the same location since 1962? A rare breed these days. Especially amongst the high-rises, hotels and nightlife that call the River North neighborhood home.
"It can be hard to get away from big-city prices, but we're a neighborhood grocery store at neighborhood grocery store prices," says CEO Arthur Potash, whose father and two uncles started the food market more than 60 years ago. "We just always happened to be located in a big city."
Your ads will be inserted here by
Easy Ads.
Please go to the plugin admin page to set up your ad code.
"If you're traveling with a family, everyone can get what they want. Whether it's a picnic lunch for the beach, a quick and easy meal or to stock up your hotel fridge with snacks, we make it easy to keep exploring the city."
Potash Markets are located at 875 N. State Street and 1525 N. Clark.
—Trent Modglin
Cesar's
The Lakeview neighborhood is a well-known fun spot in Chicago, with Wrigley Field serving as the center of the community and a plethora of nightlife options within blocks of the stadium. One of my favorites is Cesar's Mexican restaurant.
Cesar's is famous for its signature "Killer Margarita" and tempting, authentic dinners from south of the border. The restaurant menu includes traditional Mexican cuisine as well as a light menu for those interested in a healthier version of their favorite dish. The steak fajitas and frothy cocktails are popular at Cesar's, and you can expect some seriously generous portions.
I like the idea of not having to travel far to another location on bustling nights when I'm not able to get a table quickly, so it helps that Cesar's is located at both 3166 N. Clark and 2924 N. Broadway, just minutes north of downtown by way of Lake Shore Drive.
Visit Cesar's at KillerMargaritas.com
— Jerone Tyler
The Playground Theater
Located in Lakeview, the Playground Theater offers an alternative to the typical late-night scene by giving visitors a chance to experience live theater in a small, casual setting. The seating is within feet of the stage, allowing improv performers to easily interact with audience members. A variety of sketch comedy shows are performed in this space as well.
"The Big Yellow Bus" is one of the Playground Theater's most popular improvised shows. Playing on Thursday nights, the production has remained a constant here for more than five years. The theater also hosts the "Belmont Burlesque Revue," a show that mixes comedy with classic burlesque dancing.
Ticket prices vary depending on the show, and drinks are BYOB. The Playground Theater is located at 3209 N. Halsted. For more information, visit www.the-playground.com
— Jerone Tyler
Your ads will be inserted here by
Easy Ads.
Please go to the plugin admin page to set up your ad code.