Chicago's hidden gems: The Violet Hour, Reckless Records and Bye Bye Liver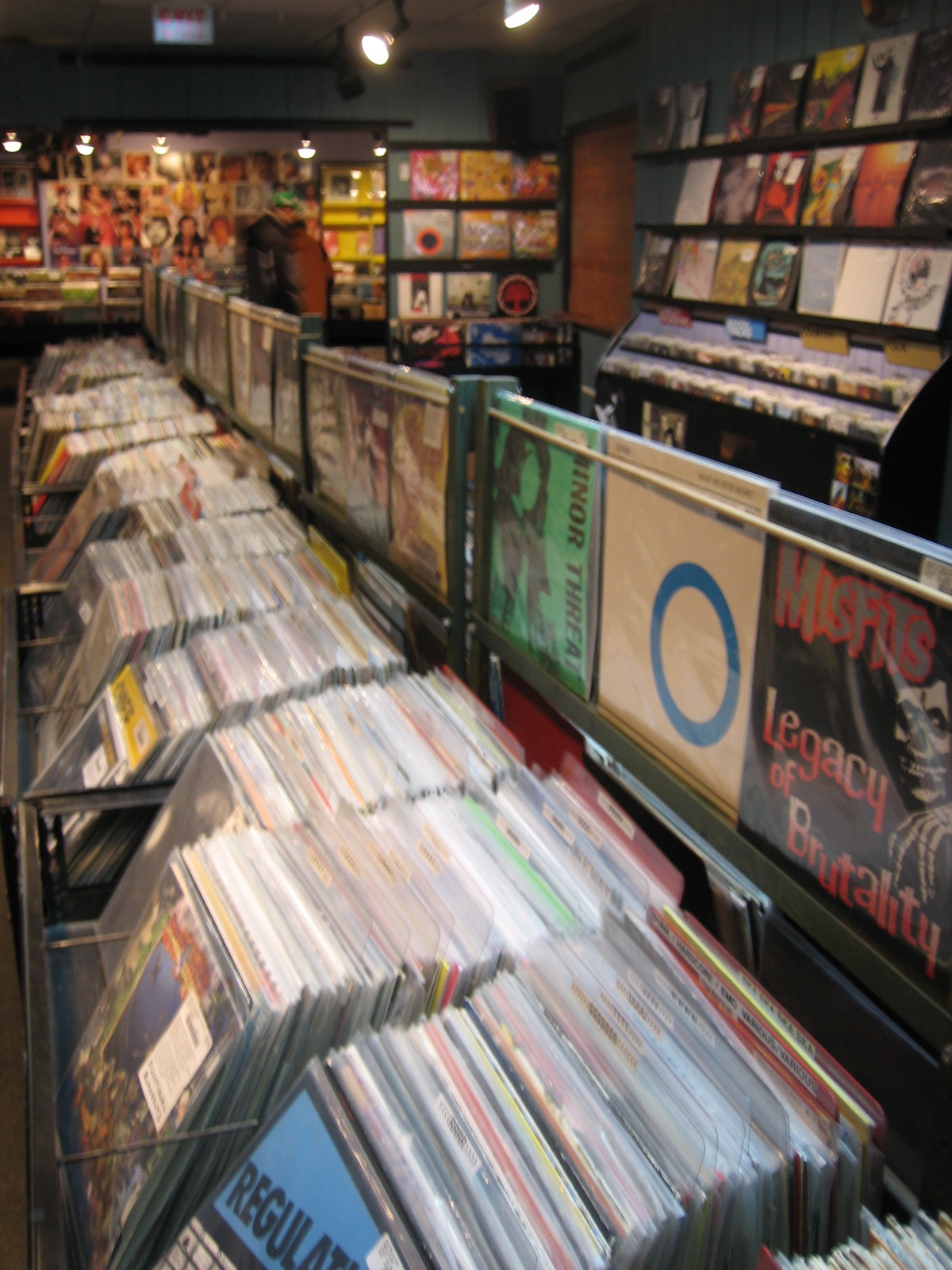 Your ads will be inserted here by
Easy Ads.
Please go to the plugin admin page to set up your ad code.
If you're searching for that certain out-of-the-way experience that represents true Chicago, we've got you covered
THE VIOLET HOUR
When leaving Damen Avenue's blue line station and walking south a short distance, it's not immediately obvious that
you are in the presence of one of the Chicago night scene's best hidden secrets — the Violet Hour. With no sign outside to advertise its existence, the charming cocktail lounge is easy to miss.
The building's exterior is made to resemble an inconspicuous, prohibition era Chicago speakeasy. And it pulls it off fantastically, as the drab design only becomes interesting once you realize what is concealed inside. At first glance, the Violet Hour looks like an abandoned building, with only a small brass handle and a crookedly fixed, dimly lit lamp to give the location of the door away.
Once inside, the hallway is separated from the main attraction by a weighty velvet curtain, and a framed sign posted on the wall serves to give the guest a hint, announcing that he or she will find no rum and Cokes here — no Jager bombs, either, because the Violet Hour is an establishment where liquor is taken seriously, and shaken or stirred into specialty cocktails like the Hemingway daiquiri, the El Diablo and the seasonal sidecar.
The softly lit and calmed interior of the Violet Hour drips with elegance and mystery. The lounge is sectioned into three areas — each as fanciful and exclusive as the others — secluded by more heavy curtains that swoop from the high ceiling.
The Violet Hour is located at 1532 N. Damen in the Wicker Park neighborhood. www.TheVioletHour.com.
— CHRIS POLINSKI
RECKLESS RECORDS
With my love — no obsession — for music comes an uncontrollable desire for old records. I cannot remember when I last bought a CD, let alone my first one.
But my records are my best friends. I met my first one in 1998, when I found a crate of them carelessly shoved in the corner of our basement. A strange feeling of injustice captured me, and a passion was born.
Your ads will be inserted here by
Easy Ads.
Please go to the plugin admin page to set up your ad code.
Reckless Records is unfailingly laidback. Every worker at the store looks like they are exactly where they belong, which is more or less a scene from just about any John Cusack movie.
On my first trip to the store, I wanted to find Tom Petty and the Heartbreakers' "Into the Great Wide Open" and Alabama's "Roll On." I found neither at Reckless, but I did leave with other treasures. That day I bought "I.Used.to.Love.Her." by Common Sense, which is by far one of the best hip/hop songs ever written. P. Diddy, 50 Cent and Paul Wall have nothing compared to this track. I also bought "Purple Rain," Prince's classic, and a beautiful Elton John album.
The artwork, especially, is what gets to me. It is fascinating. Not only does an album's art speak volumes about the music actually on the record, it speaks of the musicians themselves.
Reckless keeps the tradition of real music and real artistry alive. They not only sell records, DVDs, CDs, etc., they also buy them. So if you have a stash hidden in the corner of your basement, bring them in next time to share with the rest of us.
Reckless Records is located at 1532 N. Milwaukee and 3161 N. Broadway. www.reckless.com.
— KRISTEN SALAMON
BYE BYE LIVER — A DRINKING PLAY
To put it bluntly, "Bye Bye Liver" is a fast-paced, honest, slightly dirty and hilarious romp that explores the pitfalls and follies we've all experienced while enjoying a night out on the town.
The unique part about this particular sketch comedy show is that not only does it take place in a bar (well, a theater above a bar, anyway) but it has material — and characters — everyone can relate to. The scenes, clever and outrageous as they are, as well as the interactive social games played with audience participation, really keep things moving at a fever pitch right throughout.
"Bye Bye Liver" plays every Friday and Saturday nights at 8 and 10 p.m. at the Pub Theater Cabaret inside Fizz Bar at 3220 N. Lincoln. Call 773-904-8777 or log on to www.ByeByeLiver.com for more info. 
— TRENT MODGLIN
Your ads will be inserted here by
Easy Ads.
Please go to the plugin admin page to set up your ad code.