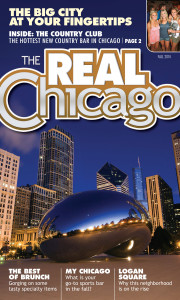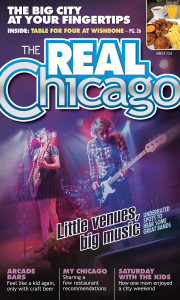 Originally launched in 2006, The Real Chicago is a stylish and imaginative entertainment magazine that offers insider information, feature articles, and detailed previews and reviews to both educate and entertain active locals and tourists.
Non-corporate by design, we're homespun Chicago all the way through.
The Real Chicago is printed seasonally four times per year, distributed on a weekly basis and conveniently located in hotels, apartment buildings, business complexes and hundreds of local businesses (bars, restaurants, stores, spas, gyms, coffee shops, music venues, etc.) from the South Loop to Andersonville and all parts in between.
We figure there's always more you can learn about the greatest city in the world, so our goal is to help you better explore, and truly enjoy, The Real Chicago.
It's as simple as that.